We know that safety is the highest priority for any manufacturer and your products often require child-resistant designs.
At JohnsByrne, we put our packaging and structural design expertise into action with unique child-proof packaging solutions that fit your specific products and are consumer/patient friendly.
Child Resistant Packaging With Functionality And Aesthetics
Safety is paramount and child-resistant packaging is critical 'must- haves' for markets such as cannabis or nutraceutical products. Our child-resistant (CR) solutions are designed to deliver safety, functionality and aesthetics all at the same time. We also understand that your products come in different sizes, shapes, and servings, and therefore, CR packaging must be adaptable to fit your wide variety of products.
With our in-house structural design team, we have developed child resistant packaging and can develop custom solutions for your product that achieves both functionality and aesthetics in one.
Innovative Child Resistant & Safety Features
Innovation is at the core of the JohnsByrne culture. We have many CR packaging solution including this design: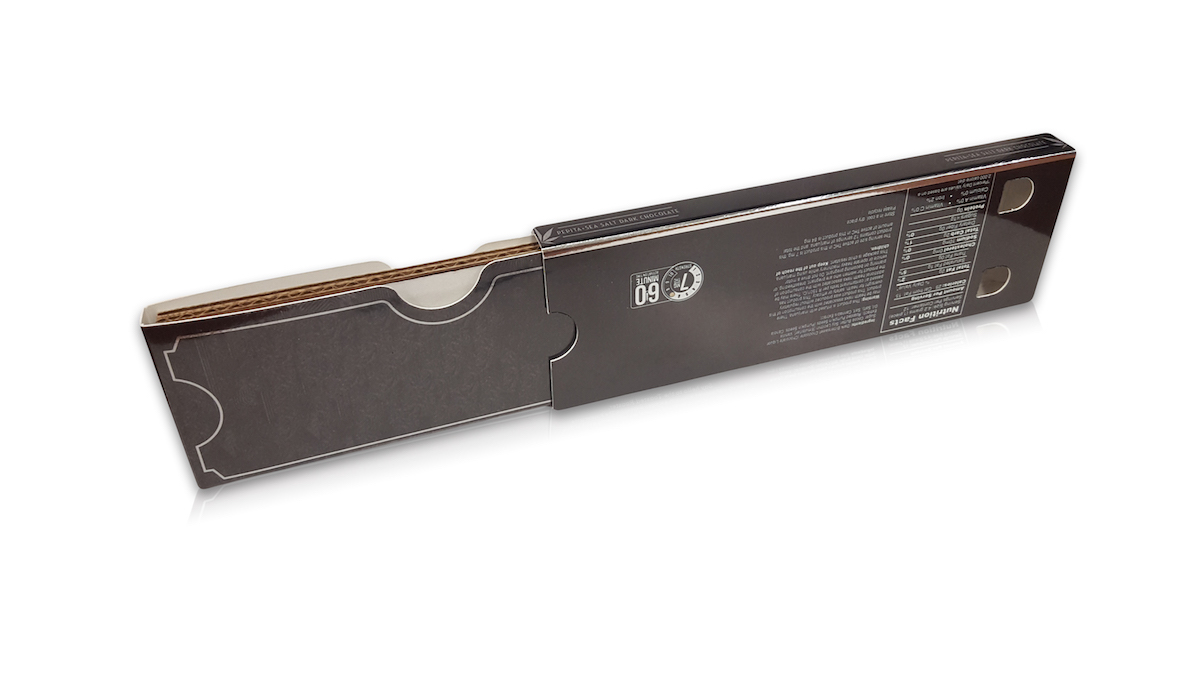 Strategically designed 'two-button' feature is located on the backside of the carton to keep the front of box free and clean for branding and other vital information
Integrated paperboard pouch with finger/thumb cut outs for easy access to the product and eliminates the need for additional plastic tubs/trays
Reliable and durable re-closable pouch design makes the re-sealing of the product safe and simple (great for multi-serving edibles)
Helping You Meet Industry Standards, Testing & Validation Requirements
Our packaging specialists have expansive experience developing packaging that effectively meets industry regulations and standards. We are also familiar with CR packaging guidelines and codes.
As an ISO 9001 certified company, we follow rigorous packaging development processes that can help you achieve reliable, safe packaging. Most importantly, our emphasis on collaboration ensures that your packaging vision can be developed into a packaging design that meets even the strictest of industry requirements.
The Latest Print Technology For Attractive & Safe Packaging
An evolving marketplace that requires child-resistant packaging demands the latest in print technology to stay compliant and ahead of the competition. With a state-of-the-art pressroom featuring advanced presses such as our Press384, we are confident that we can help you bring packaging design from concept to reality without compromising aesthetics.
Whatever your packaging challenge is, we're ready to help. With validation and deep understanding of industry standards, we can make sure your attractive packaging is safe for all.