Corporate Social Responsibility
commitment to sustainability
JohnsByrne is committed to creating top quality products in a sustainable & ethical manner with a focus on sound social & environmental standards. As part of our commitment to sustainability, we recognize our Corporate Social Responsibilities (CSR) to the people we employ and do business with, the community we interact with daily, and the planet we live on. As part of JohnsByrne commitment to CSR, we have identified three pillars upon which to build our Corporate Social Responsibility; Our Workplace (engaging and motivating our employees), Our Community (Creating positive impact in society) and Our Planet (Managing JohnsByrne resources to contribute to sustainability).
Our Business
Quality Management: to ensure that we are delivering top quality products responsibly to our customers, our commitment to quality is driven by a culture of continuous improvement, strongly supported by our Executive Team and backed by our ISO 9001 and G7 certifications. Our quality system is a detailed roadmap of processes and workflows in place to provide best-in-class work, in a customer-focused approach. We are committed to improving on-time delivery, reducing spoilage, continuous development, and overall customer satisfaction.
Employee Health & Safety (EHS): at JohnsByrne, employee health and safety is paramount. Our EHS policy along with extensive employee training ensure that we are providing a safe, healthy and compliant workplace and environmentally responsible operations. Our Safety Committee comprised of cross-functional associates conducts ongoing reviews of our operations for improved safety and compliance.
Sustainable Procurement: It is the policy of JohnsByrne Company to practice a continuous improvement approach to understanding and taking appropriate responsibility for any adverse environmental, social, and economic impacts of its purchasing. In doing so, JohnsByrne shall consider impacts on a life-cycle basis.
Supplier code of conduct: as part of our supplier approval process, all approved suppliers must meet our social compliance standards involving complying to rule out Child/Forced Labor, discrimination within employment and ensuring JohnsByrne shall respect Freedom of Association and the effective Right to Collective Bargaining.
Diversity, Equity & Inclusion (DEI): At JohnsByrne, we value, respect and encourage unique contributions of all individuals. We foster a culture where people with differing backgrounds, viewpoints and approaches are sought out to provide perspective, propel change and challenge the status quo. As part of our commitment to an inclusive and diverse workforce and spend, we review opportunities and look for ways to expand our strategic partnership base and increase our Minority Owned, Women Owned Businesses (MOWOB) spend.
Environmental Impact
Responsible consumption and production: we are committed to conducting our operations in an environmentally responsible manner by reducing the consumption of natural resources and supporting responsible and sustainable development of those resources. We actively engage in waste, water, and energy minimization practices, and we strongly support recycling programs to reduce the environmental impact of our operations.
Continuous improvement and efficiency: we realize that continuing to improve our efforts and efficiencies is not only good for business, but also for the environment. Our state-of-the-art printing technologies minimize energy and water consumption. Our new CO2-neutral Heidelberg Speedmaster XL press leverages AI and big data to deliver energy efficiency and automation. In operation, the press will continue to contribute, given that the faster it runs, the more energy it saves per 1000 printed pieces. We've also invested in Scodix digital enhancement that will deliver finishing enhancement efficiently with less waste.
Sustainable packaging solutions: We are committed to using paperboard containing recycled content or paperboard sourced from sustainable certified forests including FSC & PEFC. We also offer PCW content material, use UV printing, a VOC-free alternative to conventional printing, utilize remote virtual proofing of press forms and offer sustainable and recyclable decoration options including plastic-free solutions.
Environmental Reporting: JohnsByrne has partnered with Two Owl Sustainability Partners for the reporting of our environmental impact metrics including waste, water and energy. As a result of our commitment to sustainability, JohnsByrne currently recycles 95% of our waste.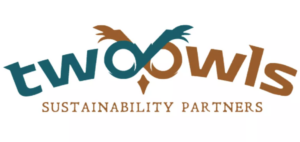 More on Sustainable Packaging
Social
Our Employees: we are dedicated to engaging and motivating employees through comprehensive benefits, retention and training. At JohnsByrne, we offer our associates learning and development opportunities in an interesting and dynamic work environment. Our associates also received a generous compensation package including paid vacation, medical and dental benefits and a generous 401K plan.
Community support: we at JohnsByrne are committed to creating a positive impact on society. We are a proud participating sponsor of United Way of Metro Chicago a nonprofit organization geared towards tackling systemic issues and building stronger, more equitable Chicagoland neighborhoods.
Green Committee: our Green Committee is actively engaged to support our green initiative and continuous improvement efforts. It's an opportunity for our associates interested in advancing sustainability efforts in JohnsByrne to be engaged in tackling problems and developing solutions to create a stronger culture of sustainability.