Related Success Stories: | Beauty & Wellness | Folding Cartons | Promotional Packaging | Assembly & Fulfillment
Opportunity
Brandshare is a leading provider of omnichannel brand experiences through product sampling. The company partners with consumer packaging goods manufacturers and retailers to bring to life e-commerce and event-based sampling for digital marketing campaigns and consumer engagement initiatives.
Brandshare and JohnsByrne began working together in January 2022 as the brand was looking to find new print production partner. As part of our first collaboration, Brandshare needed a specialty advent calendar to support their clients at Amazon.
Our Approach
As the JohnsByrne team has widespread experience producing various advent calendars, our structural engineers worked closely with Brandshare to find a solution that would exceed their expectations. The objective of the project consisted of creating a structure that included high-end embellishments at an effective cost and in time for the 2022 holiday season. JB was tasked with the opportunity to manage the print and fulfillment of the advent, as part of our turnkey offering.
Developing Solutions
Utilizing client creatives and specifications, JB structural engineers crafted a solution that would securely house the 12 health and beauty components, in place. In developing the first prototype, JB presented a paperboard carton with a book fold cover that included a plastic, vac form tray to create rigidity for the overall structure.
Assembly Expertise
As fulfillment was a large part of our client's needs, JB developed an operational plan with our hand assembly department to devise a plan of action. Time studies were conducted in order to better understand the required time needed to complete the job in the fastest turnaround possible.
Our Solution
Our collaboration with Brandshare resulted in a unique holiday carton that included metallic gold foil embellishments all throughout the product. In addition, QR codes were included on each interior door for recipients to view additional product information when opening each window – creating an impactful and interactive unboxing experience.
Let's Talk
Our packaging and print experts are ready to learn more about your brand and 'unpack' your needs. Contact us today to get the conversation started.
Along with designing and producing the structure, JohnsByrne also managed assembly and fulfillment for a turnkey solution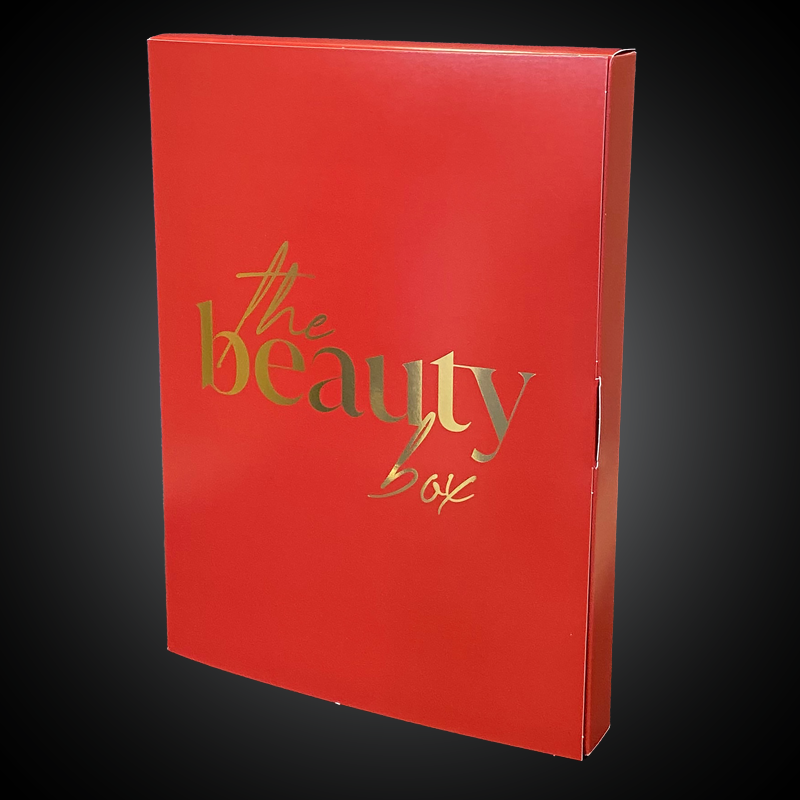 The paperboard carton with a book fold cover uses interior vac form trays to create rigidity for the overall structure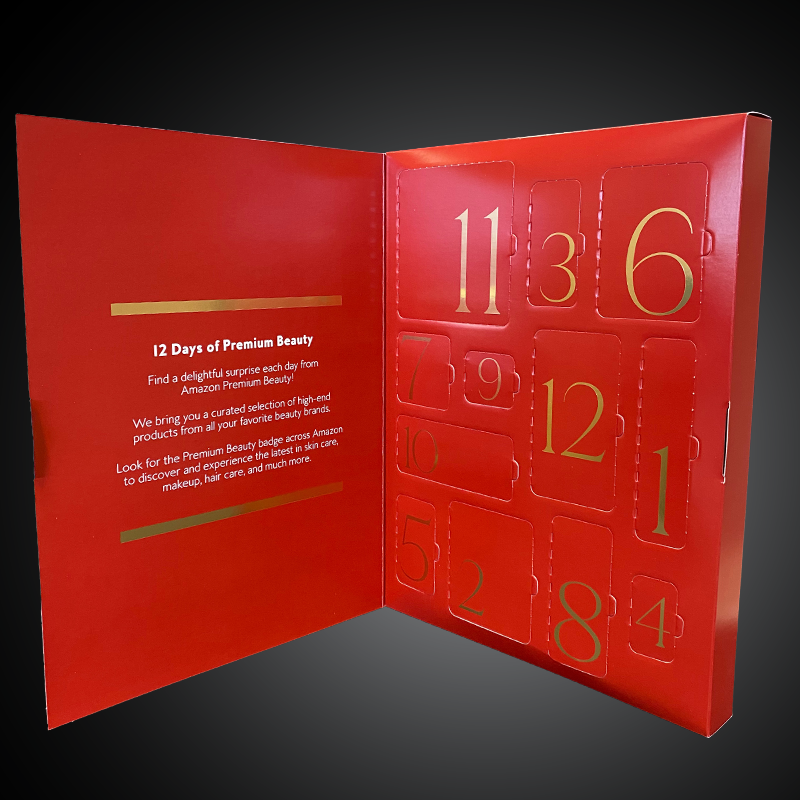 Metallic gold foil embellishment is used throughout the calendar