Related Success Stories: | Spirits | Folding Cartons
Opportunity
Cask & Kettle is leveraging the convenience of K-Pods to create cocktails that are easy to prepare, share, and shop for. In July 2023, JohnsByrne was granted the opportunity to work closely with the team at Cask & Kettle, to produce packaging for existing SKUs in addition to helping them launch their newest flavor, Pumpkin Spice.
Our Approach
Before diving into development our team wanted to better understanding our partners' needs. As their previous supplier was not able to produce the packaging with quick turnaround, our team devised a plan that would help the brand packaging be completed and delivered by August 3rd – meeting their in-retail deadline.
While Operations worked to get this project on press, out structural engineers analyzed and provided improvements to existing carton design.
As Cask & Kettle's hexagon shaped carton utilized an integrated spacer to keep the K-pods tight inside without use of a vac tray, our team tweaked the inner spacer to fold slightly different and advised our clients to increase the stock weight from18pt to 20pt to provide more rigidity.
The Result
JB developed several solutions that allowed for the new specialty flavor to arrive in time for the fall season, in addition to providing a higher quality packaging experience.
Let's Talk
Our packaging and print experts are ready to learn more about your brand and 'unpack' your needs. Contact us today to get the conversation started.
The folding cartons use a unique polygon shape to hold the K-Pods securely in place.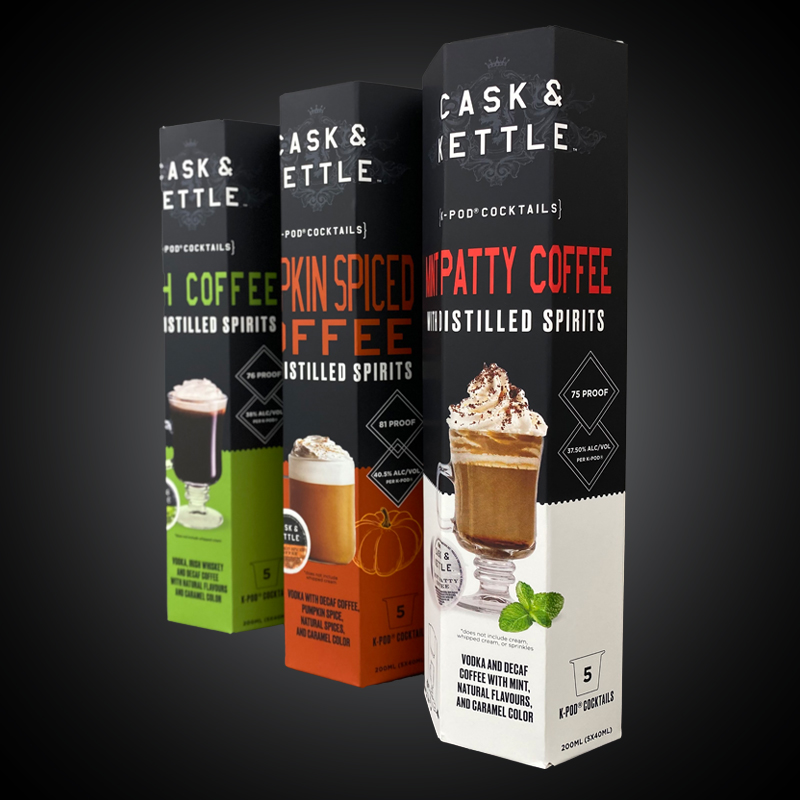 The package features a soft touch finish for a premium look and feel.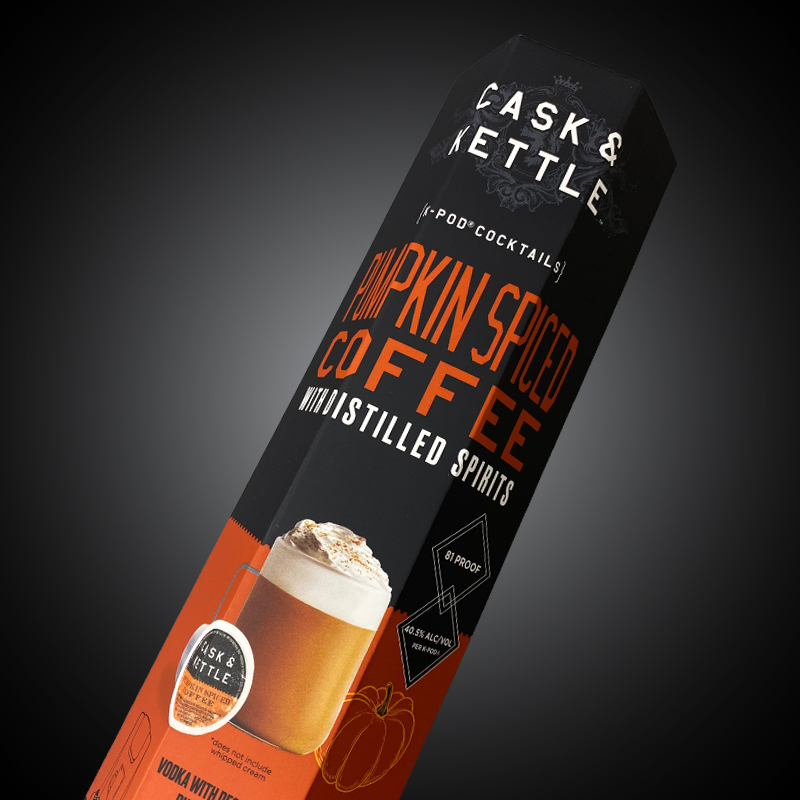 The product line features a variety of flavors including the newest Pumpkin Spice flavor.