Related Success Stories: | Beauty & Wellness | Folding Cartons | Sustainable Packaging
Opportunity
IMAGE Skincare engaged JohnsByrne with an ask to explore available stock options for the packaging of their new collection, BIOME+.​
As global supply chain issues continued into 2022, the goal in mind was to find a solution that would also promote the integrity of the brand and their continued sustainability efforts.
Our Approach
The JBC team decided to be proactive in this exploration to begin developing solutions. This included putting together an analysis of FSC Certified, Kraft stock options.​
JBC also conducted R&D by tailing in the alternative stocks to a live run on the Ormedic line and then organized a presentation on our technical findings to the IMAGE Skincare team. In turn, JBC would also provide tools to help visualize a solution for the various stock options.
​
​
Let's Talk
Our packaging and print experts are ready to learn more about your brand and 'unpack' your needs. Contact us today to get the conversation started.
FSC certified Kraft stock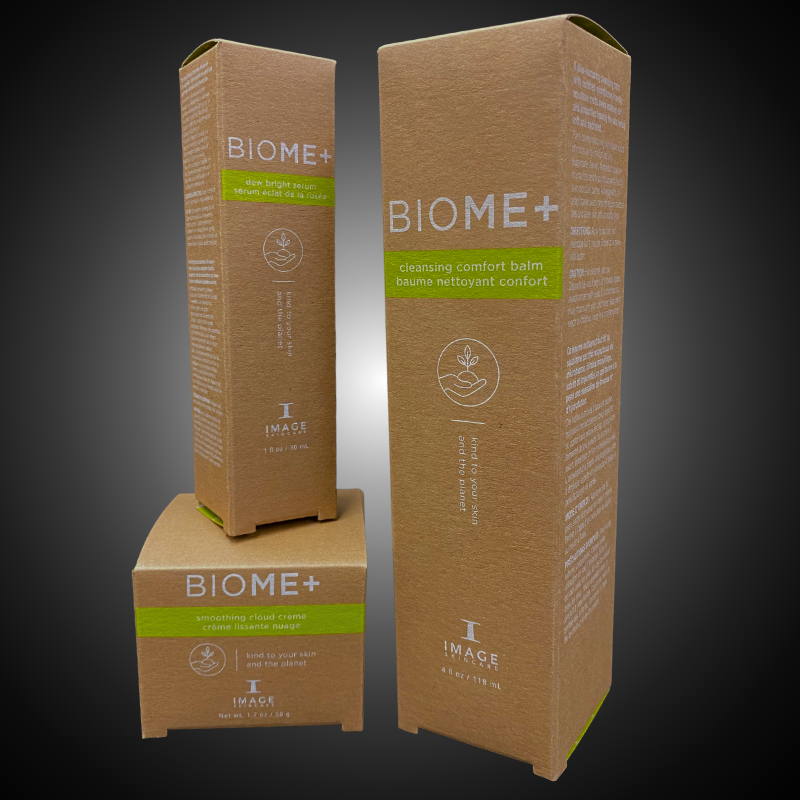 Packaging aligns with the brand's sustainability efforts