Related Success Stories: | Beauty & Wellness | Folding Cartons | Promotional Packaging
Opportunity
Melaleuca is ranked as the largest online wellness shopping club in North America, with over 1 million monthly shoppers​. As the company operates as a retailer and manufacturer, Melaleuca offers over 400 different products, in the health & wellness, beauty, and home care categories. For more than 35 years, their brands are best known for having clean ingredients and natural formulation.
As JohnsByrne manages full line cartons for the Sei Bella brand, our long-time partners at Melaleuca looked to JB to begin working on their upcoming holiday program: an advent calendar filled with 25 beauty and personal care products.
Adaptability During Unprecedented Times
The first stages of packaging development began in early 2020, as JohnsByrne was tasked with developing a creative concept that would help our partners visualize a structural solution. While our team worked on providing a guidance concept, the project was ultimately put on hold, amid global supply chain issues from the pandemic. It was not until March 2021 when our client was able to bring the project back to life, and our team could resume production and development of an operational plan for this specialty item.
JohnsByrne Studio Services
When deciding on the look of the structure, our clients provided us with an image that laid out each of the different projects to use as a guide for the overall layout. With each component varying in size and shape, both JB and Melaleuca collaborated on the idea of a book style unboxing experience.
Our team of experienced engineers worked closely with Melaleuca to execute a two-part, straight tuck box, including two interior trays to hold the components in place.
Developing Solutions
Shortly after the original mockup was complete, our team then worked on developing two APET vac formed trays to act as the interior inserts and an APET sleeve to go around the outer carton. Renderings of the plastic trays were made in May of 2021, in preparation for the initial run of advent calendar in June 2021.
In early 2022 when JB resumed production on the project, the inner trays were adjusted the to accommodate new products selected for the final kits. In addition, the introduction of a paperboard outer sleeve was added for production.
Our Solution
JohnsByrne delivered the packaging structures ahead of the October 2022 market launch date and holiday season. While the concept was in discussion for nearly two years, the final piece was printed on a 24pt stock using unique PMS colors, embossing throughout, an overall gloss UV coating, and a spot dull varnish.
Let's Talk
Our packaging and print experts are ready to learn more about your brand and 'unpack' your needs. Contact us today to get the conversation started.
Designed as a two-part, straight tuck box, including two interior trays to hold the components in place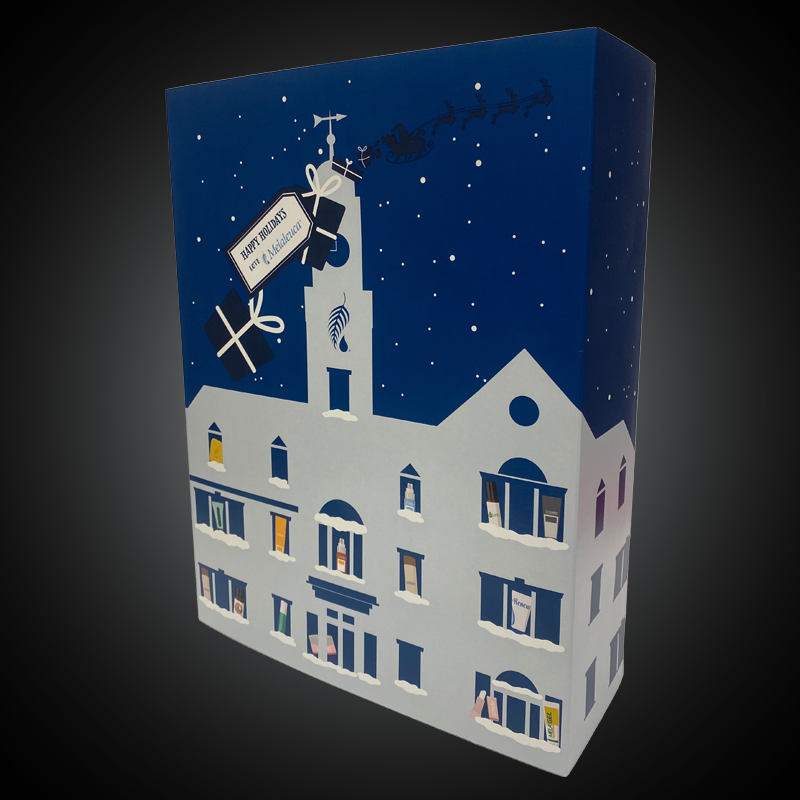 The book style calendar is wrapped in a paperboard sleeve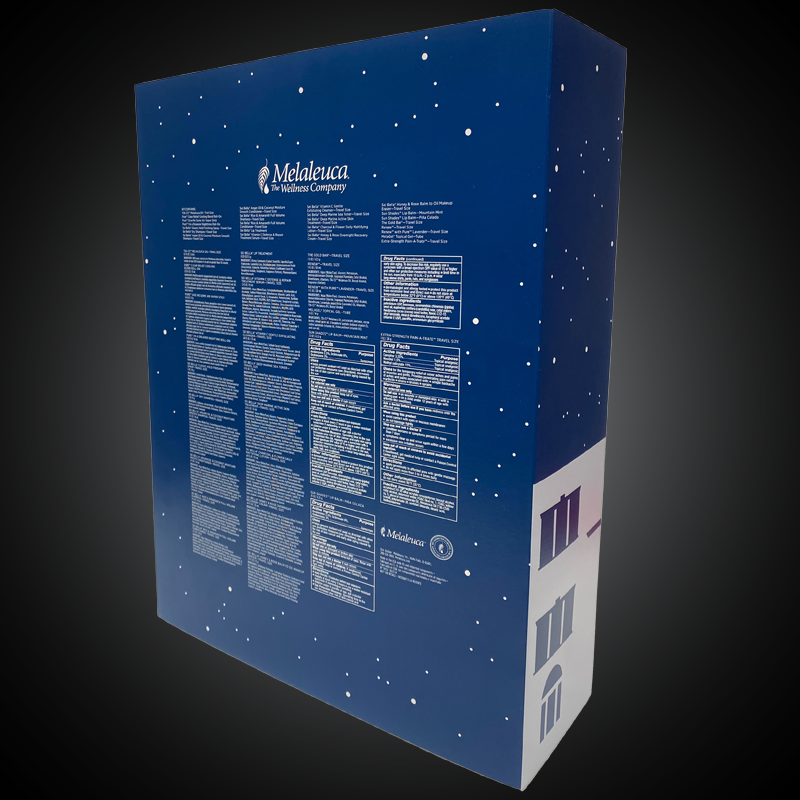 The calendar features unique PMS colors, embossing throughout, an overall gloss UV coating, and a spot dull varnish