Related Success Stories: | Consumer Products | Folding Cartons | Promotional Packaging | Assembly & Fulfillment
Opportunity
Overture is a leading promotional product agency, emphasizing creative and customer service excellence. Ranked as a 'Top 20 Promotional Products Distributor,' their offering of services supports many different industries and organizations.
As JohnsByrne has worked on previous TikTok Influencer kits, Overture looked to JohnsByrne to manage the print and fulfillment of the brand's upcoming holiday program: an advent calendar filled with 31 branded merchandise items to create buzz around the platform. As TikTok has over 1 billion monthly users, the intent is for gifted influencers to create content around the unboxing experience all throughout the month of December.
Our Approach
JB worked closely with our partners at Overture to begin developing creative concepts and drive inspiration. While presenting a catalog of previous calendars manufactured, it was our 2020 Kiehl's advent calendar that sparked initial stages of innovation, with its individual straight tuck folding cartons formatted in a puzzle-like fit.
JohnsByrne Studio Services
Utilizing the templates of our Kiehl's advent calendar, Overture was able to map out the initial concept of the TikTok advent calendar box and create a design to their client's preferences – one, large outer structure that would hold all 31 folding cartons in place. From there, JB refined the layout by sizing each carton to scale and creating the first prototype concept.
Assembly Expertise
As fulfillment was a large part of our client's needs, JB developed an operational plan with our hand assembly department to devise a plan of action. Time studies were conducted in order to better understand the required time needed to complete the job in the fastest turnaround possible.
Our Solution
JohnsByrne's collaboration with Overture resulted in an advent calendar worthy of going viral. Each of the 31 components are inclusive of the most popular business industries on TikTok including beauty & wellness, fashion, travel, tech, and more.
The final structure was printed on a 24pt stock utilizing 4 Color process, 2 PMS colors, and an overall satin aqueous coating.
Let's Talk
Our packaging and print experts are ready to learn more about your brand and 'unpack' your needs. Contact us today to get the conversation started.
Influencer kit with 31 components inside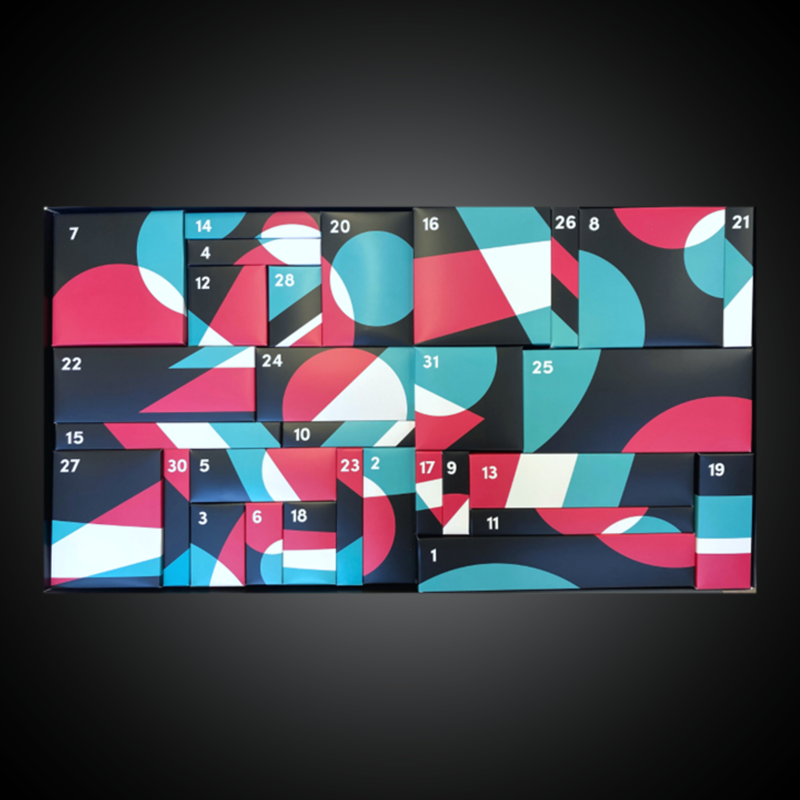 The impressive finished size is 26.1875" wide x 3.1563" deep x 14.3438" tall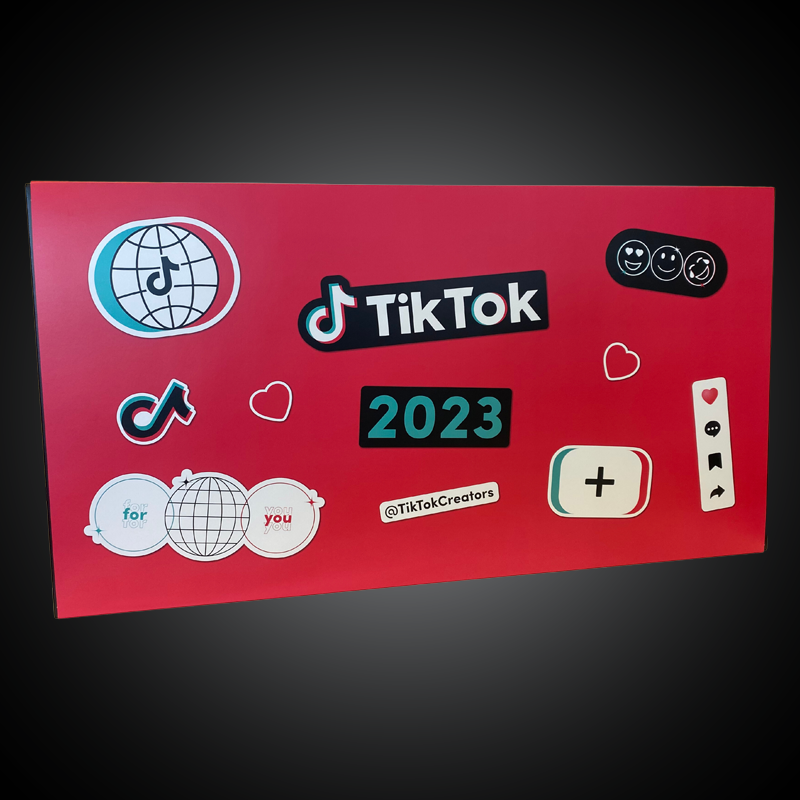 The cartons are housed in a secure puzzle-like fit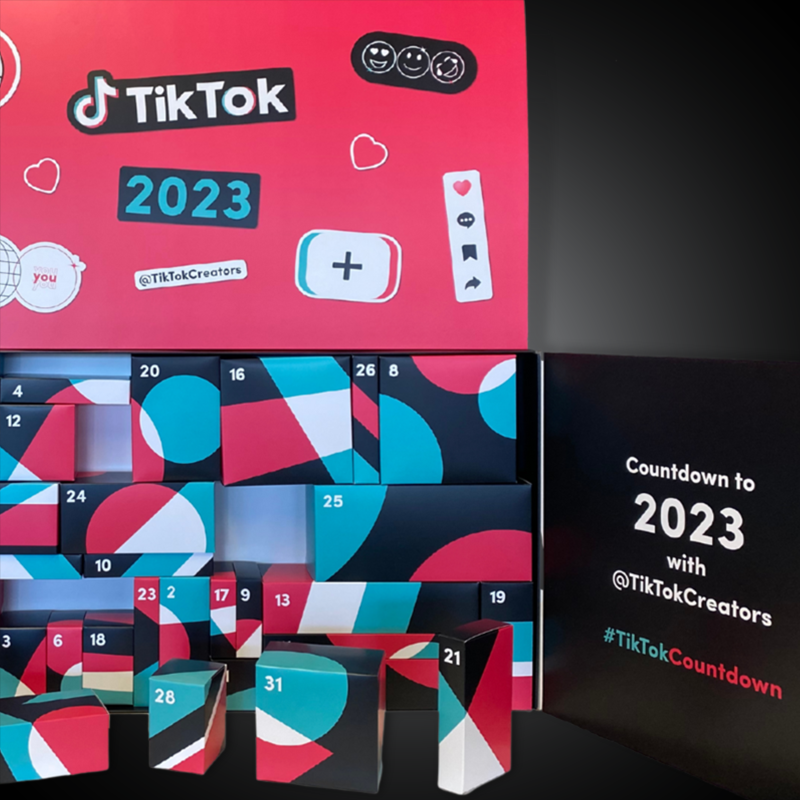 After the outer sleeve is removed, panels open to reveal the cartons inside