Related Success Stories: | Spirits | Rigid Boxes | Promotional Packaging
Rabbit Hole Distillery Brand
Rabbit Hole is a distillery located in Louisville, KY whose founder fell in love with Bourbon and the dream to be part of a tradition dating back to the early settlers of Kentucky Commonwealth. He risked it all to go down a rabbit hole to create true, original, one-of-a-kind spirits.
Opportunity
Rabbit Hole wanted to create an ultra-exclusive limited-edition package for their first ever Founder's Collection series. Sequential numbering was also especially important as the brand wanted to further enhance the exclusivity of the brand by only producing 1,315 bottles with a corresponding package.
Our Solution
Our structural design team partnered with Rabbit Hole to create the Limited-Edition Packaging for the Boxergrail Founder's Collection. The goal of the packaging was to create a luxurious and tactile experience for the first ever Rabbit Hole Cask-Strength bottle.
Ultra-Premium Packaging Enhancements
For this limited edition, the signature bottle was replaced with a specialty design – however, the secondary packaging paid tribute to the brand's linen-textured sash. The rigid box features the same linen-textured pattern throughout the packaging, and includes soft touch coating, hot foil stamping, with the founder's signature prominently embossed on the side.​
The bottle is carefully nestled in the box, creating a multi-sensory unboxing experience, and is individually identified by its sequential number. The special packaging utilizes embellishments including:
Rigid box with hinged door
1,315 unique foil-stamped sequentially numbered gift boxes
Flocked VAC form, soft touch, foil stamping, magnets
Bottom Line
Collaborating with Rabbit Hole, JohnsByrne was able to create a unique ultra-premium packaging experience for this exclusive collection. The package is a showcase piece for the spirits industry and has also received award recognition by the Paperboard Packaging Council.
Let's Talk
Our packaging and print experts are ready to learn more about your brand and 'unpack' your needs. Contact us today to get the conversation started.
The bottle is carefully nestled in the box, creating a multi-sensory unboxing experience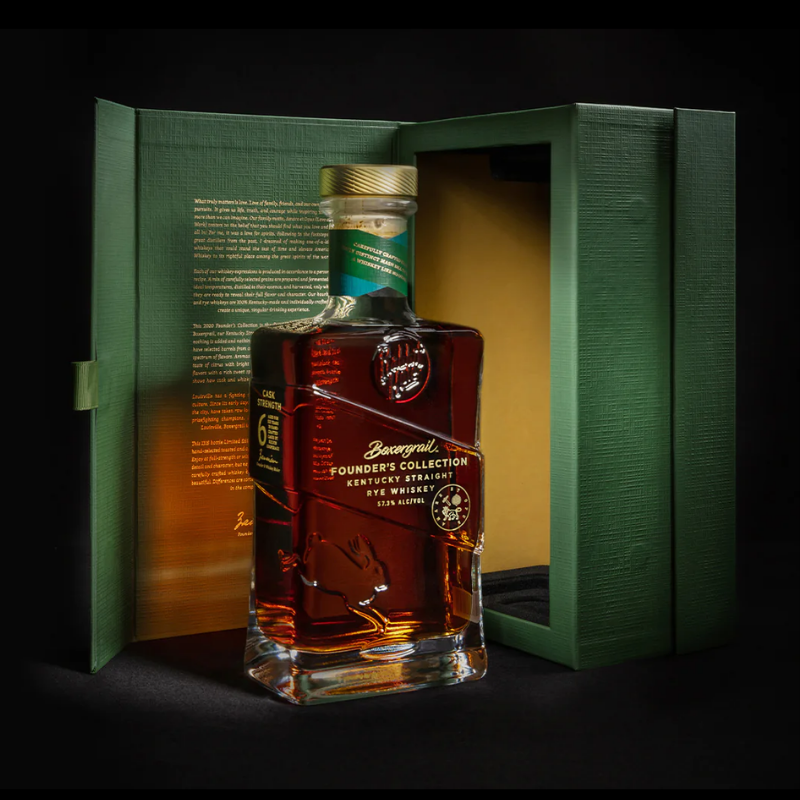 Limited edition packaging for a unique unboxing experience
The rigid box features the same linen-textured pattern throughout along with a soft touch coating and hot foil stamping