Related Success Stories: | Consumer Products | Specialty Print
Opportunity
Our partner Sappi engaged JohnsByrne for the production of their promotional paperboard folder. The folder is an interactive sales tool used to promote their Spectro and Proto premium SBS paperboards to the packaging market.
Our Approach
We collaborated with Sappi to create the folder 

containing seven different printed and foldable 

paperboard sheets featuring an array of packaging 

designs for various end markets

​

A variety of innovative printing and finishing 

embellishments are used including: foil, pearl, gloss, dull, 

satin, soft touch and coarse reticulating coatings, and 

embossing.

​

Different calipers of stock were also used along with 

printing on the coated and uncoated sides to highlight 

the printability
Results
As it states on the cover of Sappi's folder: 'Unlocking the power of trees to make every day more sustainable'. The folder is a great sales tool to make this a reality.
Let's Talk
Our packaging and print experts are ready to learn more about your brand and 'unpack' your needs. Contact us today to get the conversation started.
Embellishments include foil, pearl, gloss, dull, satin, soft touch and coarse reticulating coatings, and embossing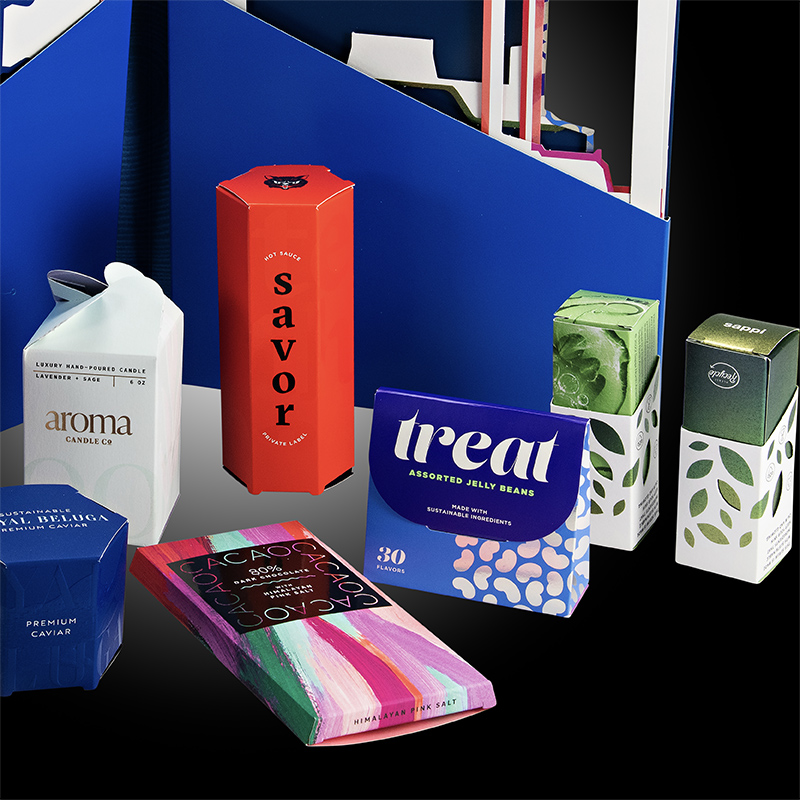 The folder contains seven different printed and foldable paperboard sheets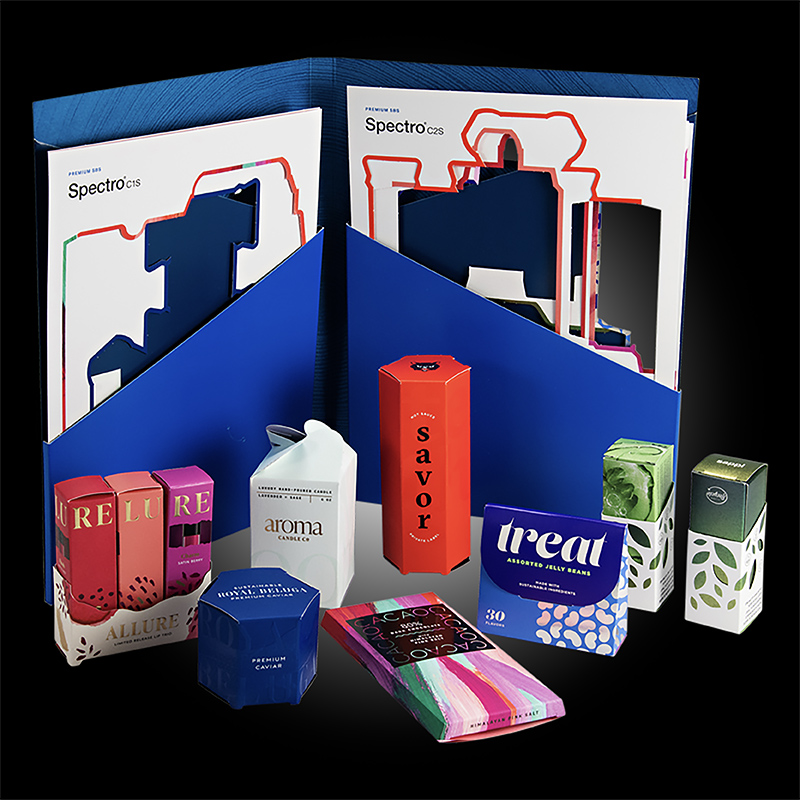 The packaging is designed for various end markets using a variety of embellishments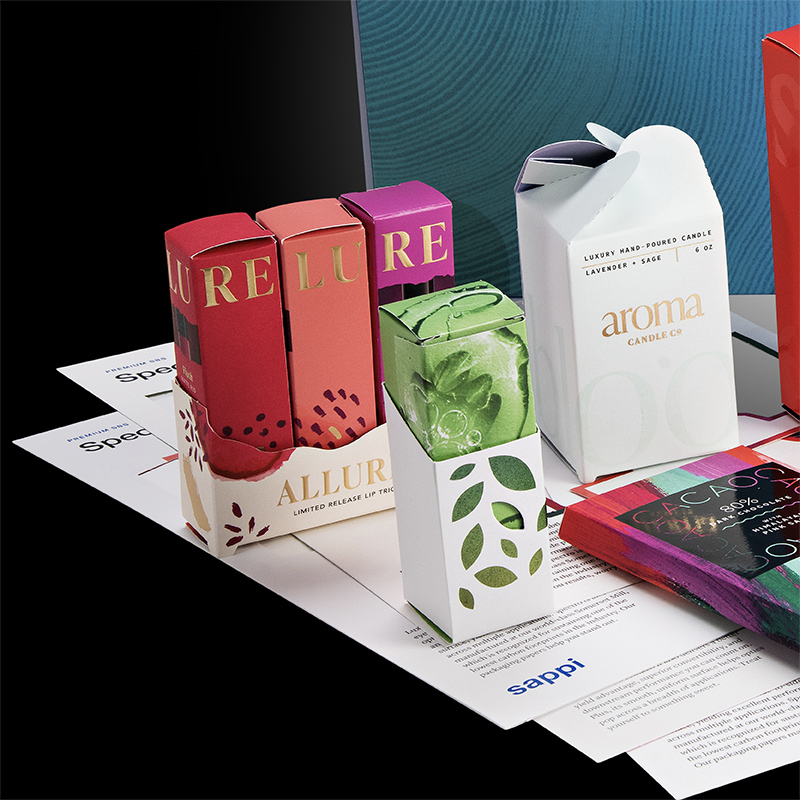 The folder is an interactive sales tool