Related Gallery Items: | Financial Services | High Impact Direct Mail
JohnsByrne worked with a large financial services client on a scent solution for their upcoming acquisition campaign to increase response rates and drive ROI.
Scratch and sniff coating featuring a pumpkin spice scent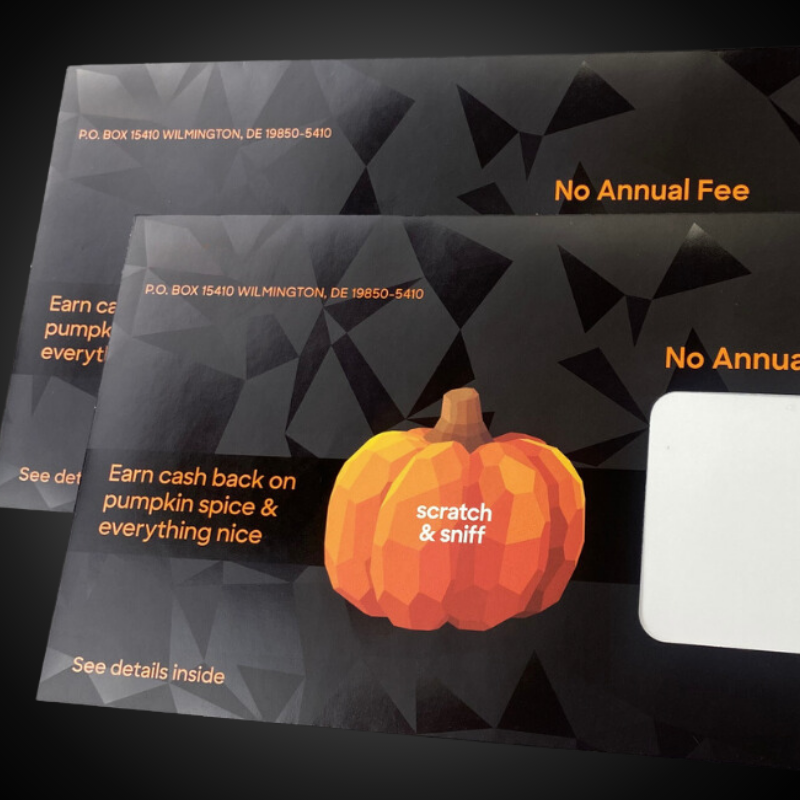 Matte and gloss finish for contrast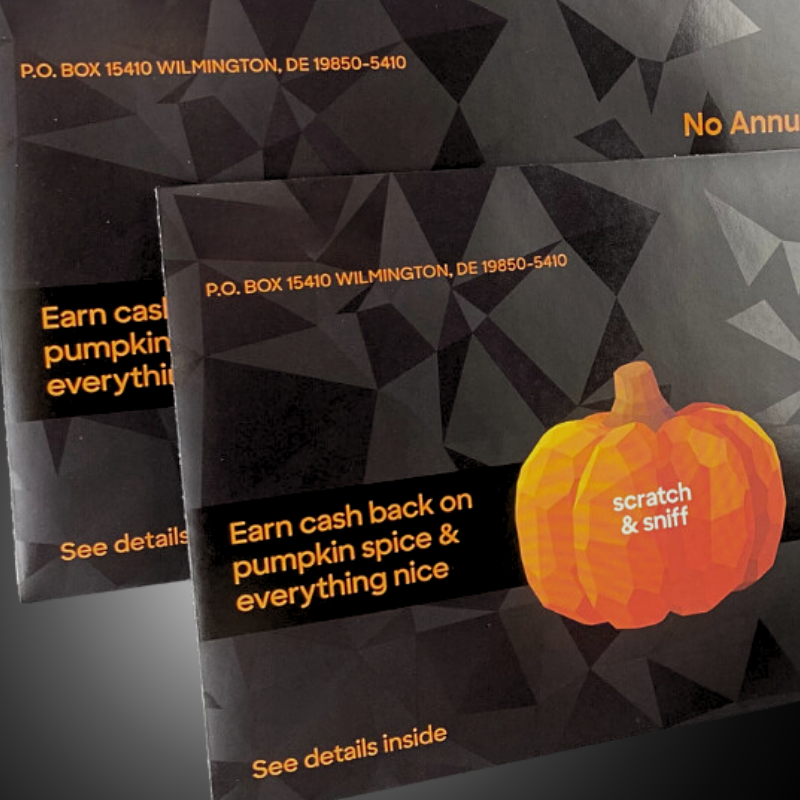 Let's Talk
Our packaging and print experts are ready to learn more about your brand and 'unpack' your needs. Contact us today to get the conversation started.