Related Success Stories: | Beauty & Wellness | Folding Cartons | Rigid Boxes | Promotional Packaging | Sustainable Packaging
Opportunity
For the 2022 Holiday line, Lancôme was looking to create packaging featuring the flower pattern created in France. A digital comp of the pattern was provided for reference. The packaging solution would also need to be fully recyclable as part of L'Oréal's commitment to sustainability.
Our Approach
We translated the pattern into multi-level embossing with microetching combined with matte and gloss coatings to add dimension and fine detail
For the gold, silver and rose gold foil, cold foil was used for the packaging and hot stamping for the inner paperboard trays
FSC paperboard and chipboard were used along with paperboard tray, making the entire package recyclable
Results
The entire packaging line features a very detailed and dimensional rose pattern across the set of 9 rigid boxes with sleeves and 18 folding cartons. By using the paperboard tray instead of the traditional vac tray and cold & hot foil instead of metallized materials, the entire packages are recyclable.
Let's Talk
Our packaging and print experts are ready to learn more about your brand and 'unpack' your needs. Contact us today to get the conversation started.
Premium recyclable folding cartons and rigid boxes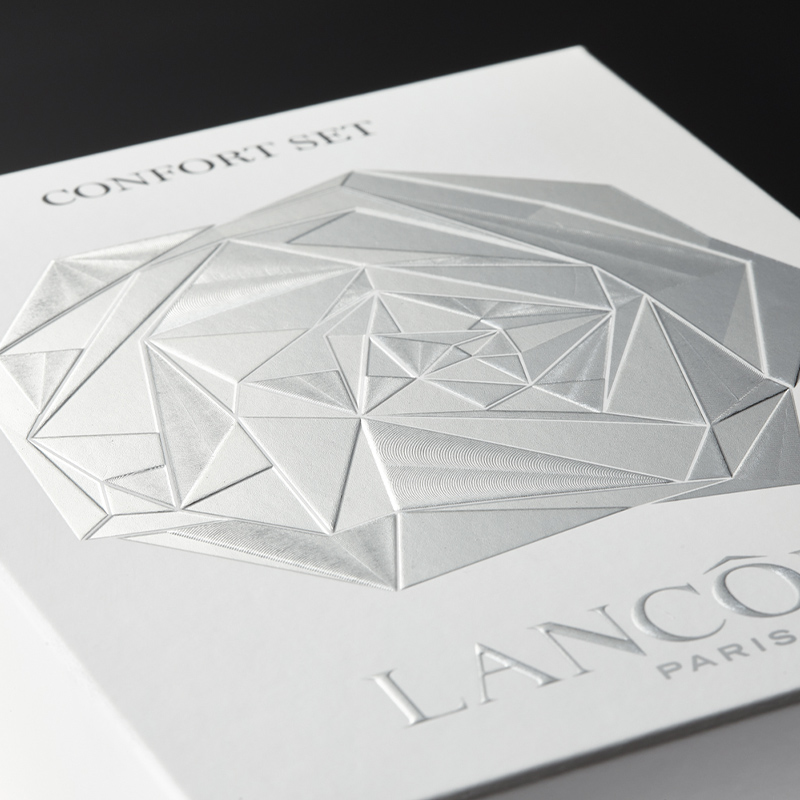 Foil decoration featuring microetching with multi-level embossing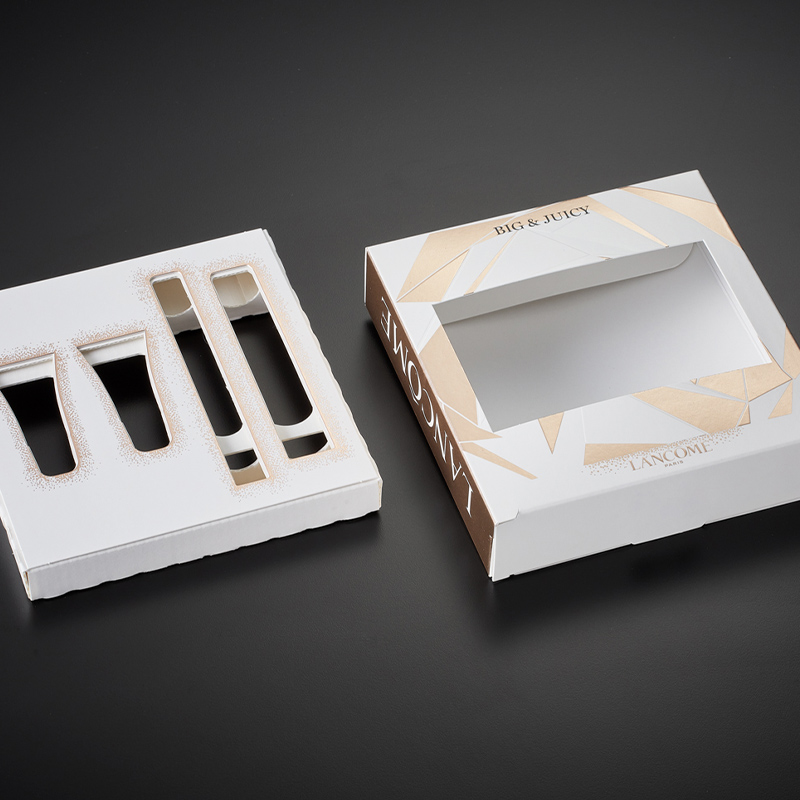 Paperboard tray with a foil mask