Related Success Stories: | Beauty & Wellness | Folding Cartons | Assembly & Fulfillment
Opportunity
Live Tinted was founded by South-Asian beauty entrepreneur and businesswoman, Deepica Mutyala. She is best known for a viral YouTube video in which she covered her dark under eye circles with red lipstick, back in 2015. Today, that video has over 10 million views, in addition to loyal community of people who have resonated with her story. In 2018, Deepica launched the Live Tinted brand; a compilation of  skincare and makeup  products that are clean, vegan, fragrance free, and bold enough to show up on all skin tones.
Relationship Highlights
Live Tinted and JohnsByrne began working together in March 2022 to refresh the brand's current packaging and manage the production of their Holiday packaging programs ahead of their expansion into Ulta Beauty
As part of the Hueliner launch, fulfillment was a large part of our client's needs. JohnsByrne developed an operational plan with our assembly department to provide Live Tinted the fastest turnaround that would meet in market deadlines. Watch our fulfillment in action.
As the brand is rapidly growing and attracting more attention and shelf space in ULTA stores, JohnsByrne continues to help Live Tinted get their promo products to market in a timely manner, create solutions to their workflows, and have streamlined their existing product line packaging to match across all SKUs.
Let's Talk
Our packaging and print experts are ready to learn more about your brand and 'unpack' your needs. Contact us today to get the conversation started.
The product line cartons print on the uncoated side of the paperboard and include an overall dull varnish.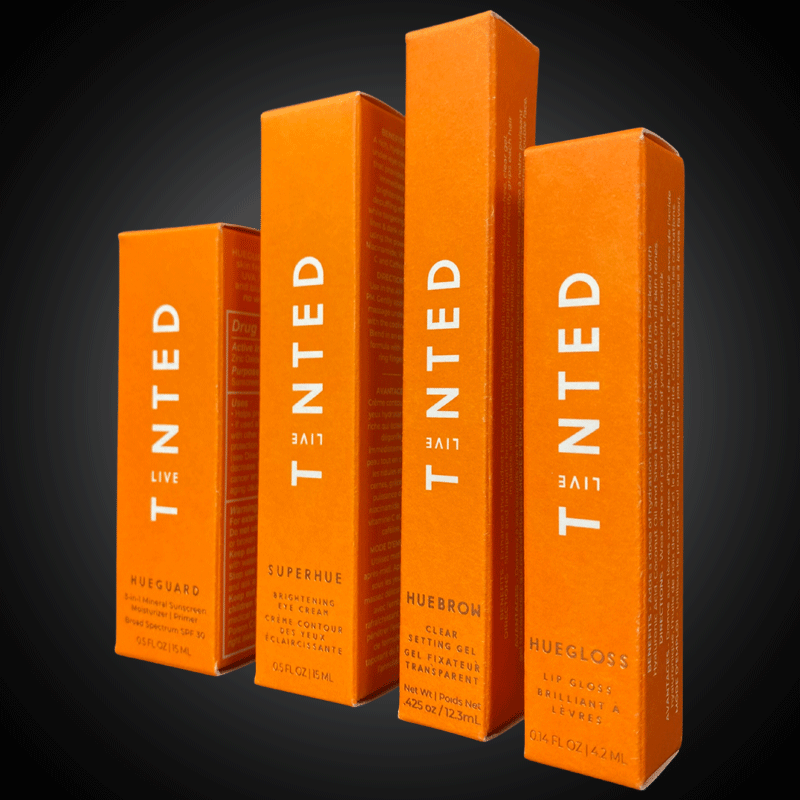 The Glow Up package prints on the uncoated side of the paperboard with a spot gloss to highlight the products.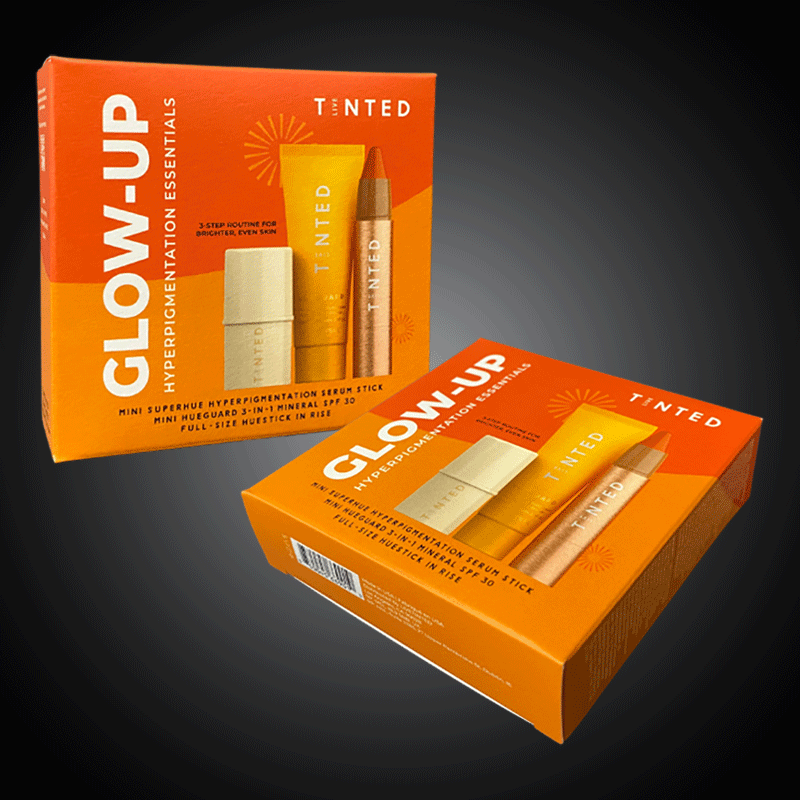 This holiday package was printed on a silver met poly board with dull and gloss coatings. A window showcases the trio products.