Related Gallery Items: | Beauty & Wellness | Folding Cartons | Rigid Boxes | Promotional Packaging | Sustainable Packaging
The Kiehl's yearly advent calendar is a luxurious countdown to Christmas that creates a premium unboxing experience. With sustainability in mind, the calendar features a book-style rigid box made entirely of 100% recyclable materials with FSC certification.
A book-style rigid box made entirely of 100% FSC certified recyclable materials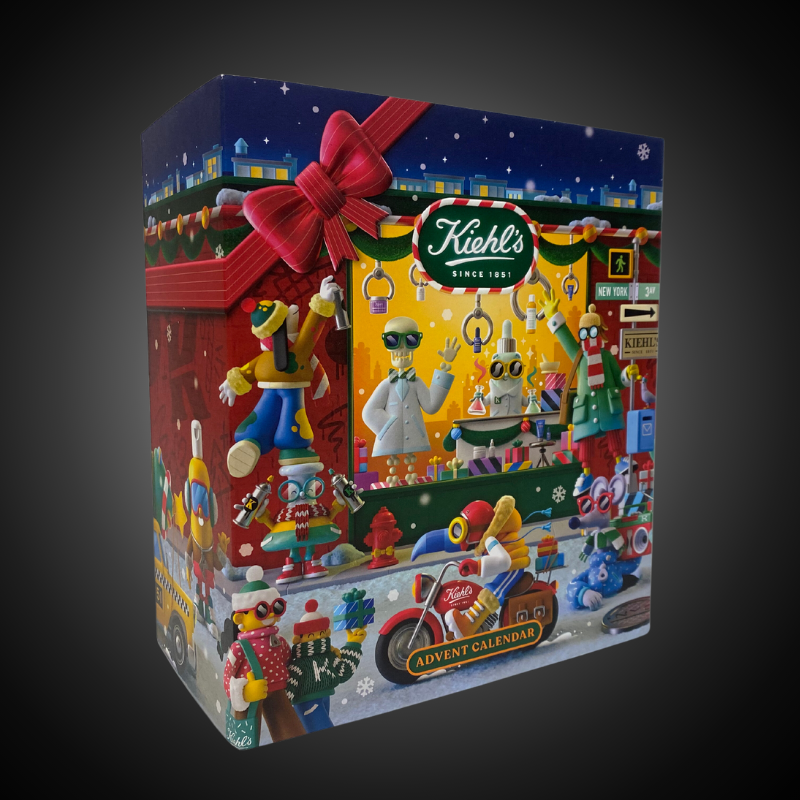 Calendar box designed to hold 24 numbered folding cartons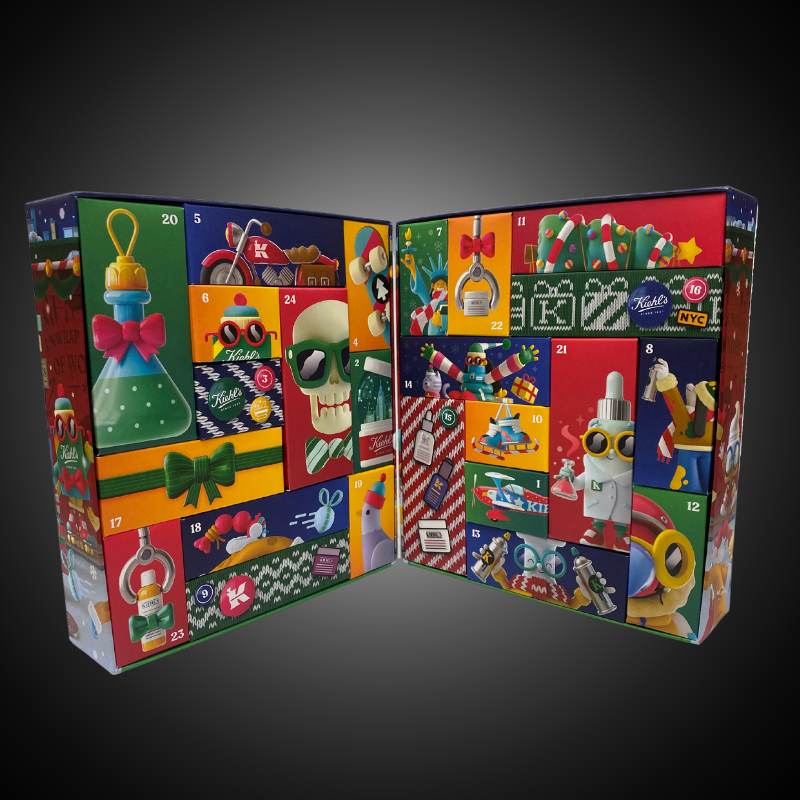 Featuring holiday-inspired designs by Made By Radio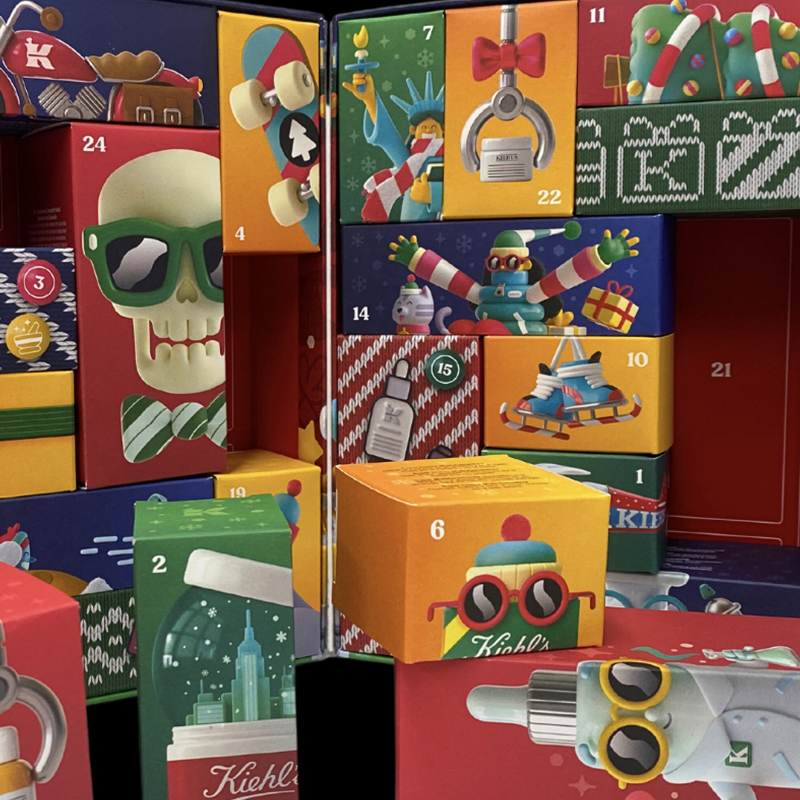 The cartons are designed for a secure puzzle-like fit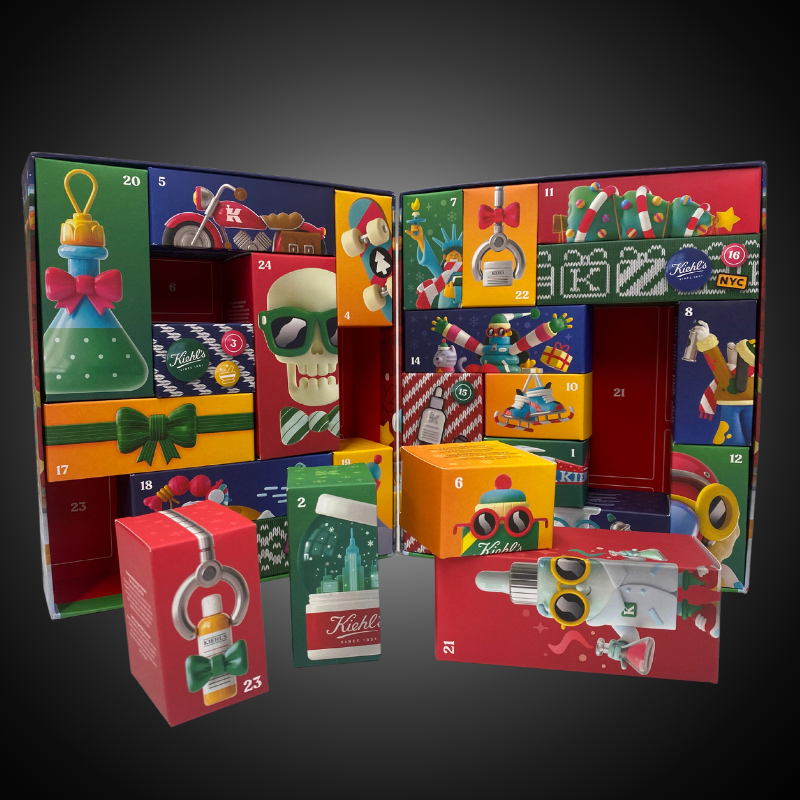 Let's Talk
Our packaging and print experts are ready to learn more about your brand and 'unpack' your needs. Contact us today to get the conversation started.