Related Gallery Items: | Beauty & Wellness | Folding Cartons | Assembly & Fulfillment
As Nutrafol has rapidly increased growth, JohnsByrne has been able to meet their growing needs including: Structural design and development to support rebranding and product line extension including core cartons, liners, shippers and inserts as well as assembly and fulfillment services.
Carton exterior features an embossed pattern and foil seal
Lightweight DTC shipper for unit cartons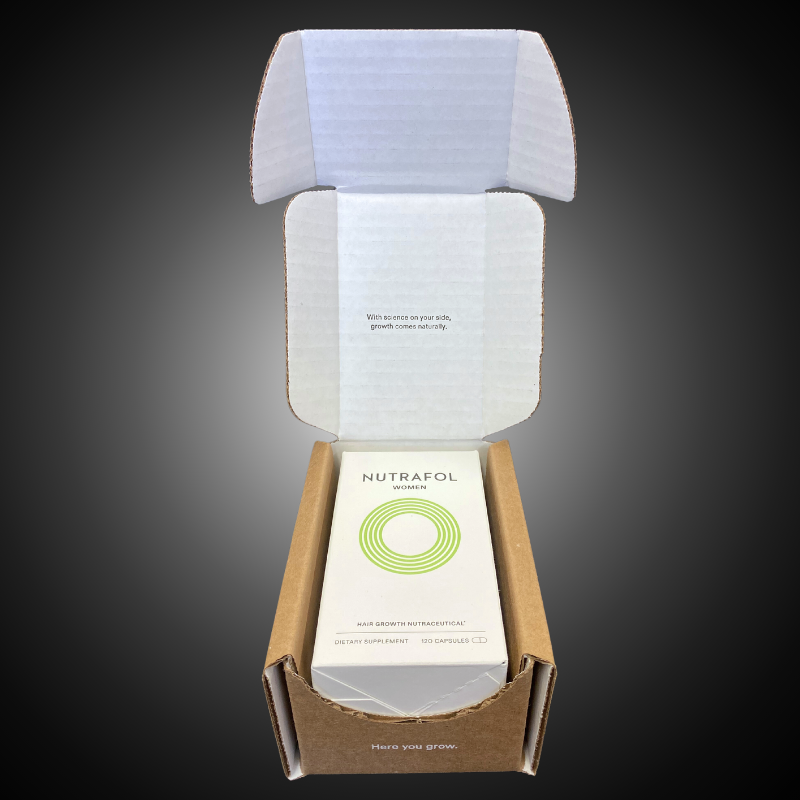 Let's Talk
Our packaging and print experts are ready to learn more about your brand and 'unpack' your needs. Contact us today to get the conversation started.