Related Gallery Items: | Spirits | Folding Cartons | Promotional Packaging
An individual folding carton to showcase Goose Island's 30th anniversary of the Bourbon County Stout; aged in Jim Beam barrels from their small batch bourbon collection.
The package creates a truly memorable unboxing experience with windows to showcase the product and a bottle die cut to reveal the product inside.
Highly decorated with gold foil stamping, soft touch, spot gloss, and emboss patterns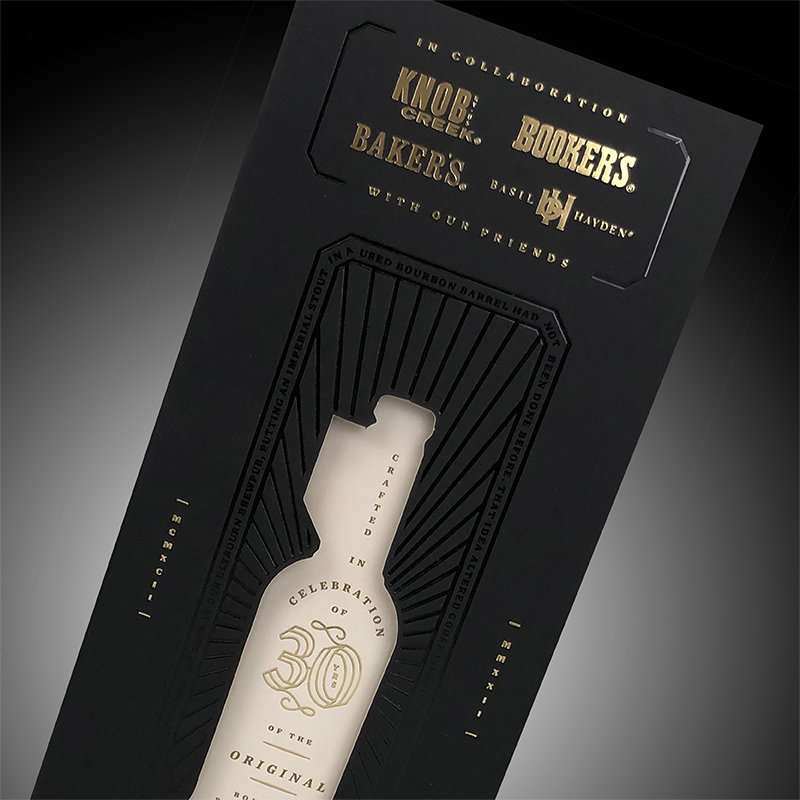 Unique structure featuing a two-piece side loading slipcase and tray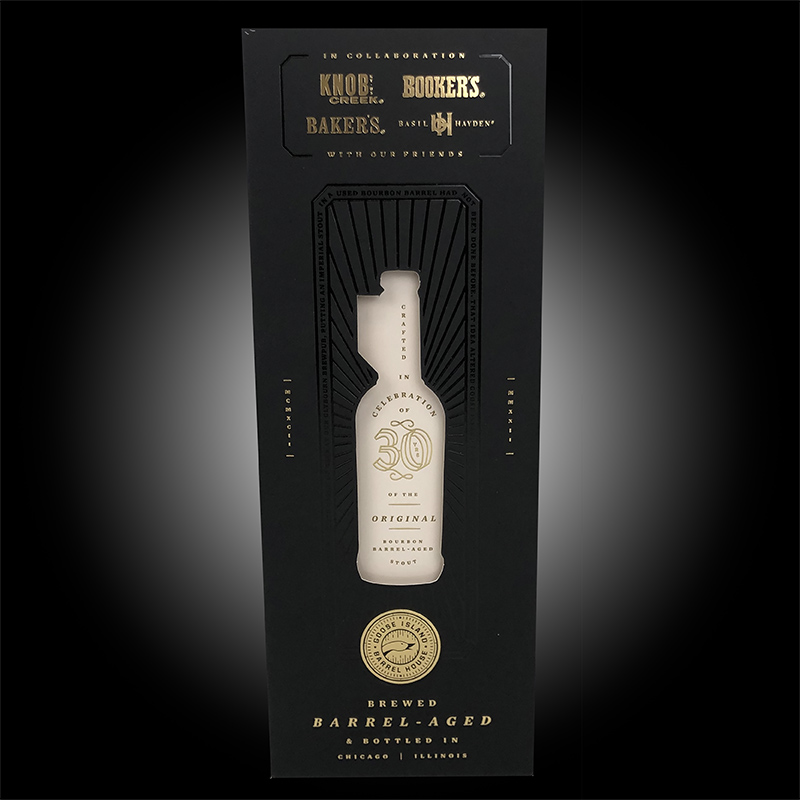 The side panel captures a silouette of the bottle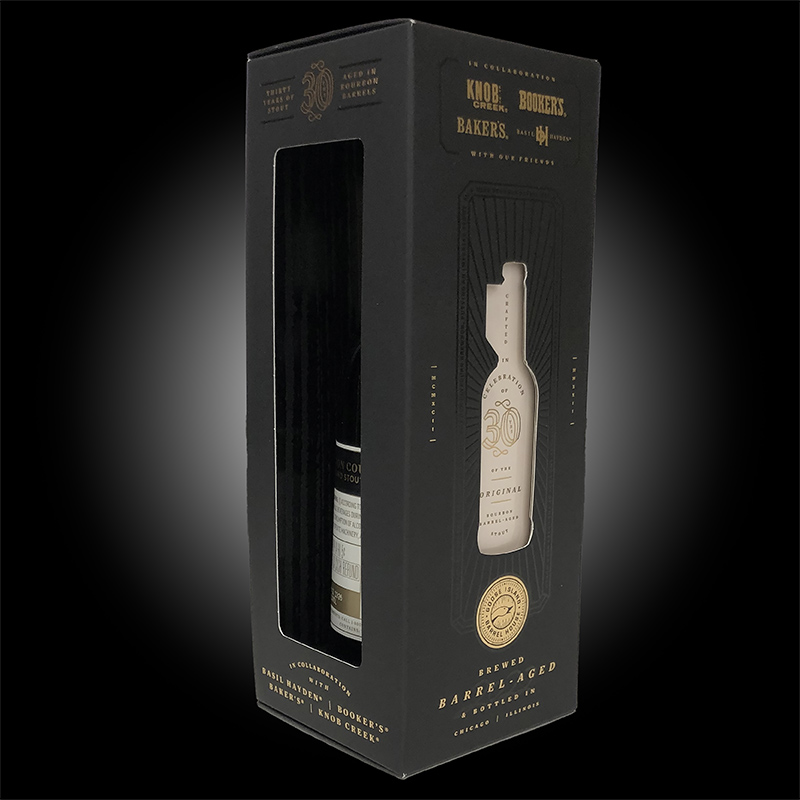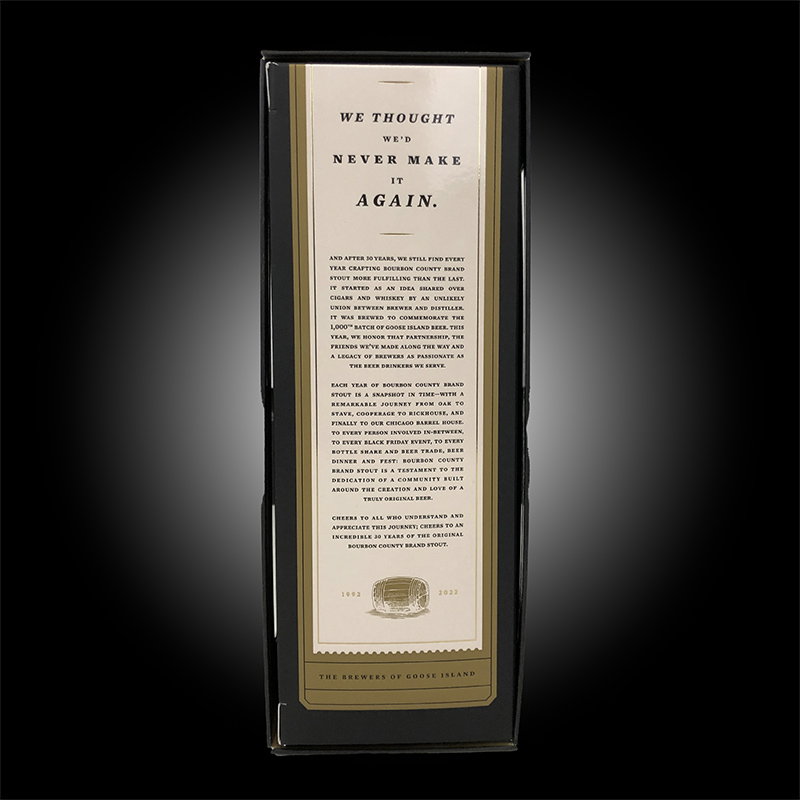 Let's Talk
Our packaging and print experts are ready to learn more about your brand and 'unpack' your needs. Contact us today to get the conversation started.