Related Gallery Items: | Spirits | Folding Cartons | Promotional Packaging
From the immense success and positive feedback of the 2021 Holiday program, the Jim Beam Black 2022 Holiday kit features new artwork and the additional application of precise foil stamping to create a distinct contrast to the black background.
The VAP package features hot stamping and a soft touch coating with overall emboss for a leather look & feel.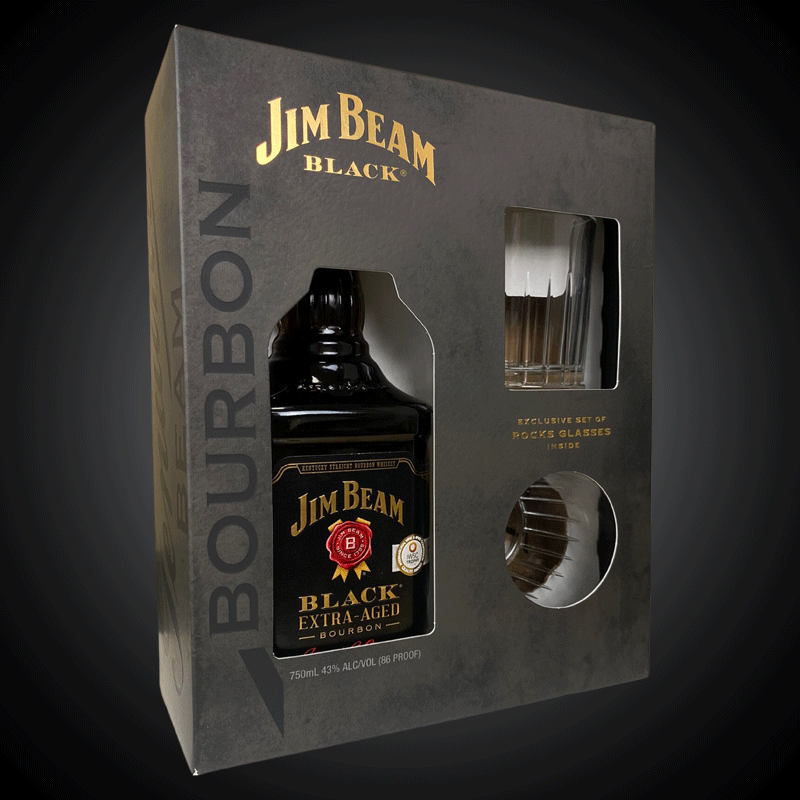 The leather look & feel and hot stamping are continued across the package.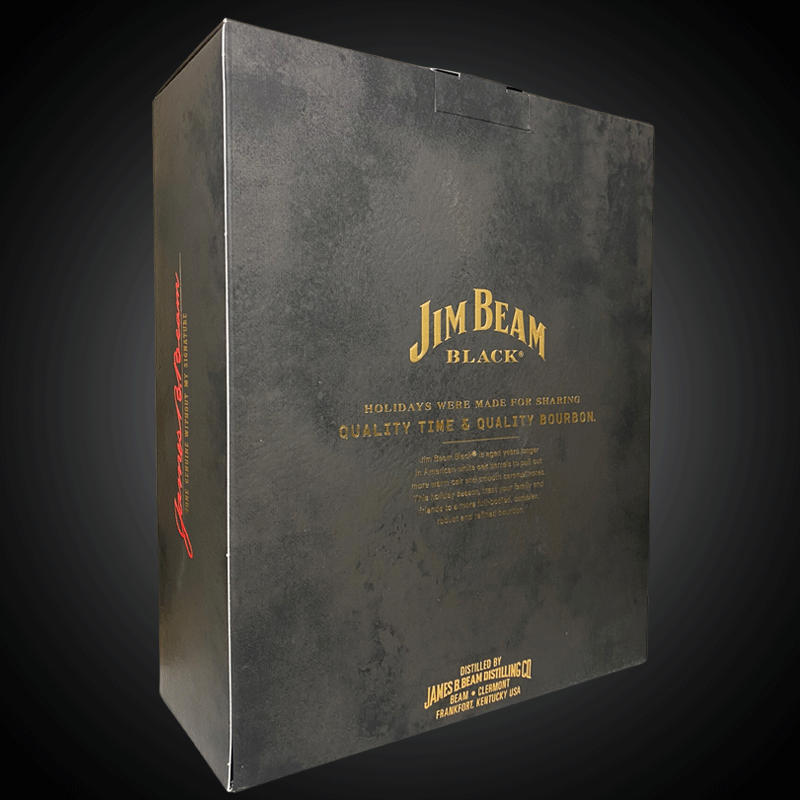 Let's Talk
Our packaging and print experts are ready to learn more about your brand and 'unpack' your needs. Contact us today to get the conversation started.