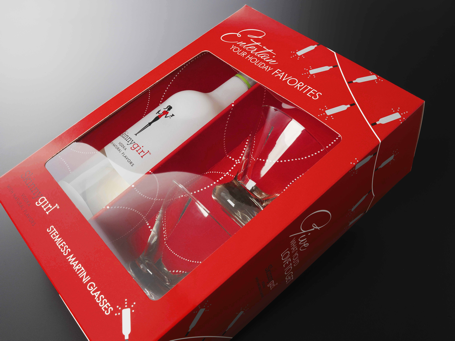 One of the most compelling ways to incorporate inventive product packaging is in promotional items. Giveaways, gifts and other promotional products are meant to increase goodwill with potential and current customers and raise a brand's stature among its competitors. As such, the packaging of these items plays an important role in recipients' perceptions of their value.
When designing and seeking a manufacturer for promotional product packages, companies should keep several considerations in mind to ensure these items meet the objectives for which they were created.
Purposes for Promotional Product Packages
Promotional product packages are appropriate for brands in a variety of scenarios. Companies most commonly use them when creating special gifts or products, including:Sampling kits. Whether you are sending it direct mail, distributing at an industry event, or presenting to a potential customer, incorporating cool product packaging into sampling kits is a clever way to leave a lasting impression. Effective sampling kits should convey the brand and encourage a trial of the product.
Value-Added packaging (VAP) and Gifts with purchase (GWPs). Brands often move more products when they sweeten the deal with VAPs or GWPs. Often, including a premium give-away that is connected to the core product helps consumers visualize how and when they will use the product.
Unique packaging. Consumers tend to hang on to their product and enjoy it for years to come when it is presented in a memorable promotional package.
Questions for Promotional Product Packaging Manufacturers
Like any product packages, promotional packaging serves the dual purpose of protecting a product and promoting it. However, in promotional packaging, the emphasis is on promotion. Therefore, when talking with a prospective manufacturer for these containers, your questions should include:



 1. What is your team capable of? In order to get the best product packaging for your needs, you'll want to work with a company that has a diverse team of industry experts. You'll need to feel confident that their designers and fabricators see your vision and can produce something that will not only work, but look great. Ask a prospective company what types of professionals they employ.
 2. Can you own the entire manufacturing process? With promotional packaging, there are many different components that comprise a design: set boxes, vac trays, dust covers, inserts, the fulfillment and more. Verify if your supplier is a one-stop shop, and if they aren't, find someone who has this turnkey capability and expertise. It's always best to work with partners that can add value to your products by providing multiple services under one roof.
 3. Can you offer original and competitive packaging? You want to outshine your competition, and part of that means offering something that stands out. Look for companies that have been recognized in their industry for innovation, unique takes on product packaging, and service.
 4. Do you have a quality management system to provide consistent quality? Some packaging and printing solutions providers can turn around a project quickly, but they sacrifice consistency to do so. Being able to do a job quickly doesn't mean much if the quality isn't there. Before you choose who to work with, find out if the company is ISO certified, or how it maintains high standards for their packaging work.
By working with a qualified, ISO certified, experienced product packaging and manufacturing firm, you will certainly enjoy a considerable ROI on your next promotional product campaign.
To begin your promotional product packaging project, contact JohnsByrne today.
How will you use product packaging to leverage your next promotional item?
More Resources
---
Related Posts
---