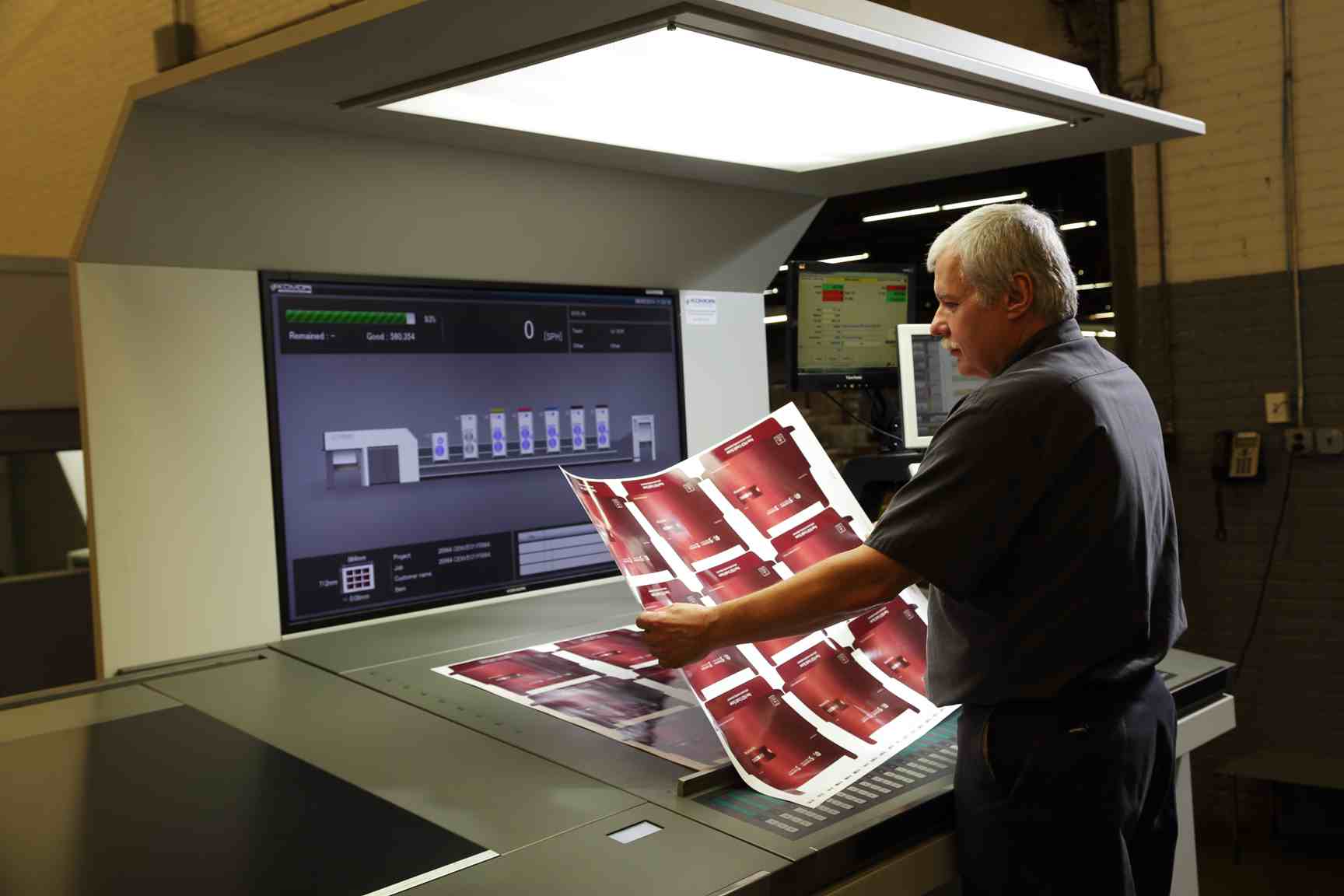 When you're working on a new print or packaging project, you may
need to consider what proofing method is best from you. Electronic proofs, digitally printed proofs and/or press test proofs offer different advantages. Depending on how customized your project is or if you have a particular concern about your chosen treatment, color or effect, you may not need to go through all proofing methods.
Let's discuss the difference between these proofing methods and what they're best suited for.
Electronic Proofs
Electronic proofs (or soft proofs)are  a PDF of your print project. It does not require special equipment to view it or to share. It's simply a simulation of your intended print piece on a monitor. While it's convenient for sharing and reviewing, a soft proof can often be insufficient for ensuring color consistency. After all, what you see on screen can be deceiving. Calibrations, lighting, and even the stock your job will print on can dramatically alter the accuracy of what you see from a soft proof.
The ability for clients share feedback increases overall productivity for your project. Electronic proofs are also very convenient and economical. As such, they are part of any print project.
Digitally Printed Proofs
Unlike soft proofs that are merely digital PDF proof versions of your print project, digitally printed proofs (or hard proofs) are actually printed on a digital printer or other output devices. This proof acts as a sample of your final print project without any major finishing effects.
The advantage of running a hard proof is that you are able to see a physical print version of your project on the substrate it will be printed on. This allows you to check for color consistency, as well as other important elements, such as how well your design aligns with folds, cuts and other technical elements.
With that said, hard proofs are not 100% accurate. Printing on a digital printer versus a press can change the final result significantly. Moreover, the end product can vary depending on the substrate (chipboard, plastics, linen, SBS, etc.) you are printing on.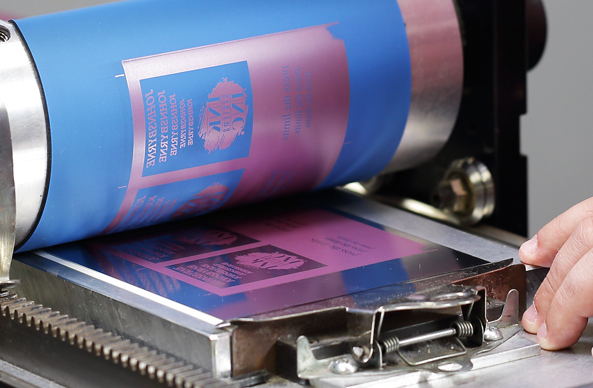 Depending on your print supplier, a hard proof may still lack enough resemblance with your final piece for you to accurately make a final decision. Things like coatings or gloss/dull variances are hard to simulate. However, suppliers who have access to advanced, high-quality digital printers, such as a Roland digital printer, can even do simulated coatings right onto a hard proof, getting you closer to the final result without going to press. In such cases, hard-proofing provides a cost-effective way to see as close to a final project with a digital proof.
Draw Downs: Another method of a hard proof is a draw down. This is where an ink, coating or varnish is created and then roller applied to a cut down sheet of substrate, then cured to try and best simulate the final look.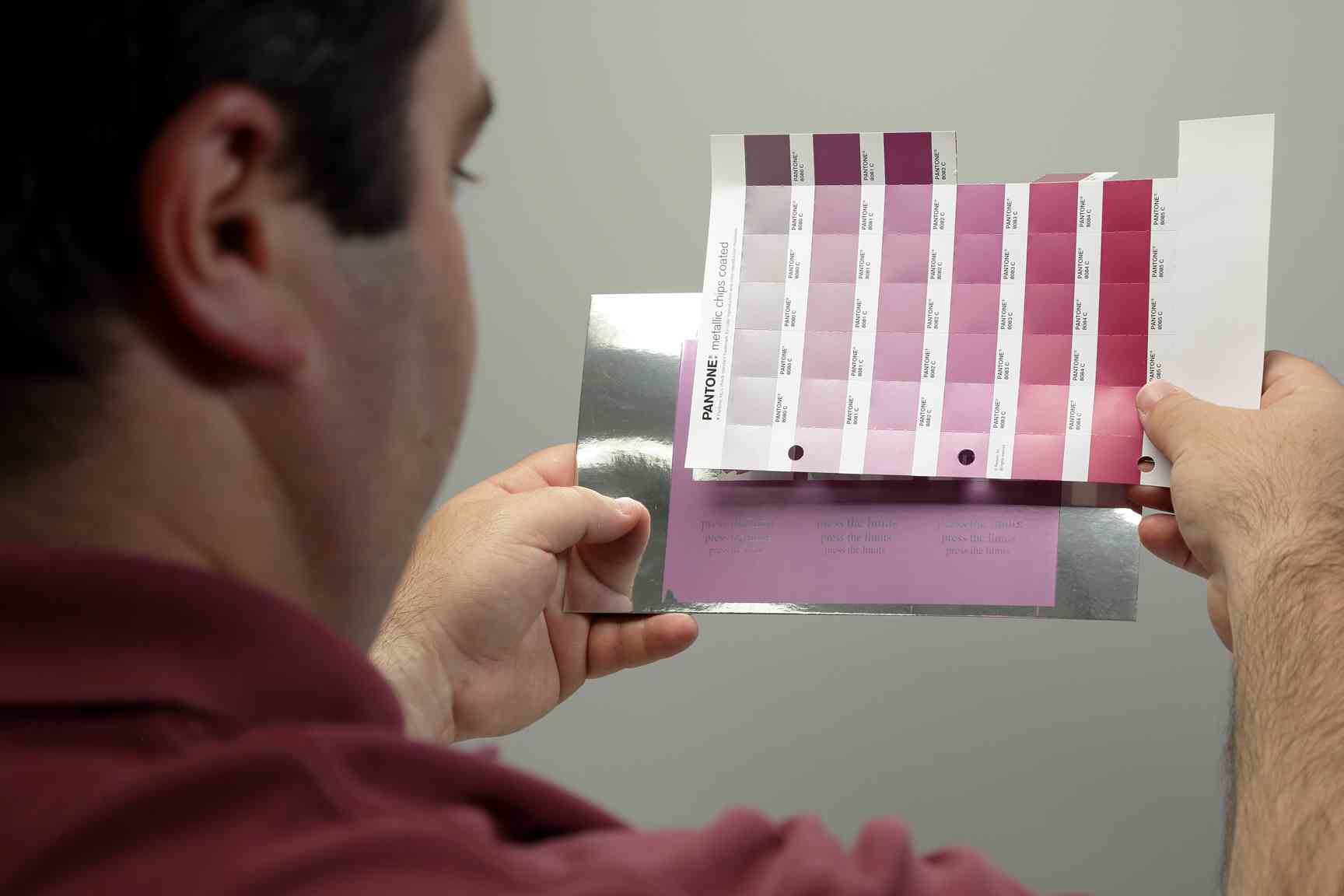 Press Test Proof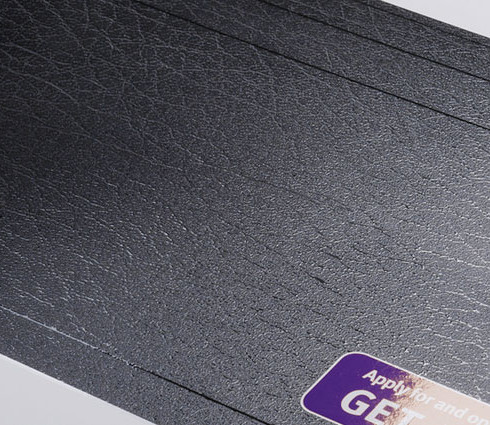 In cases where having the best real-life result is necessary, a press test is what you'll need. A press proof, or press test, is an actual press run. While only a short run of sheets are printed on the press itself, this proofing method allows you a short production run using the same technology and make ready preparation that would be required for your full run.
The advantage of having a press test is that you are able to see the final printed project. Your test will be printed on the actual stock material using the same press and running the same technology, software, inks and coatings that will be used for your job.
While a press test will get you that much closer to seeing how your final piece will come out of the press, it requires additional time and setup on your print supplier. This means that you'll have to invest more in proofing your projects, as there can be additional costs to press tests, such as required setup, material costs, and total equipment run time needed to run the test.
Let's Recap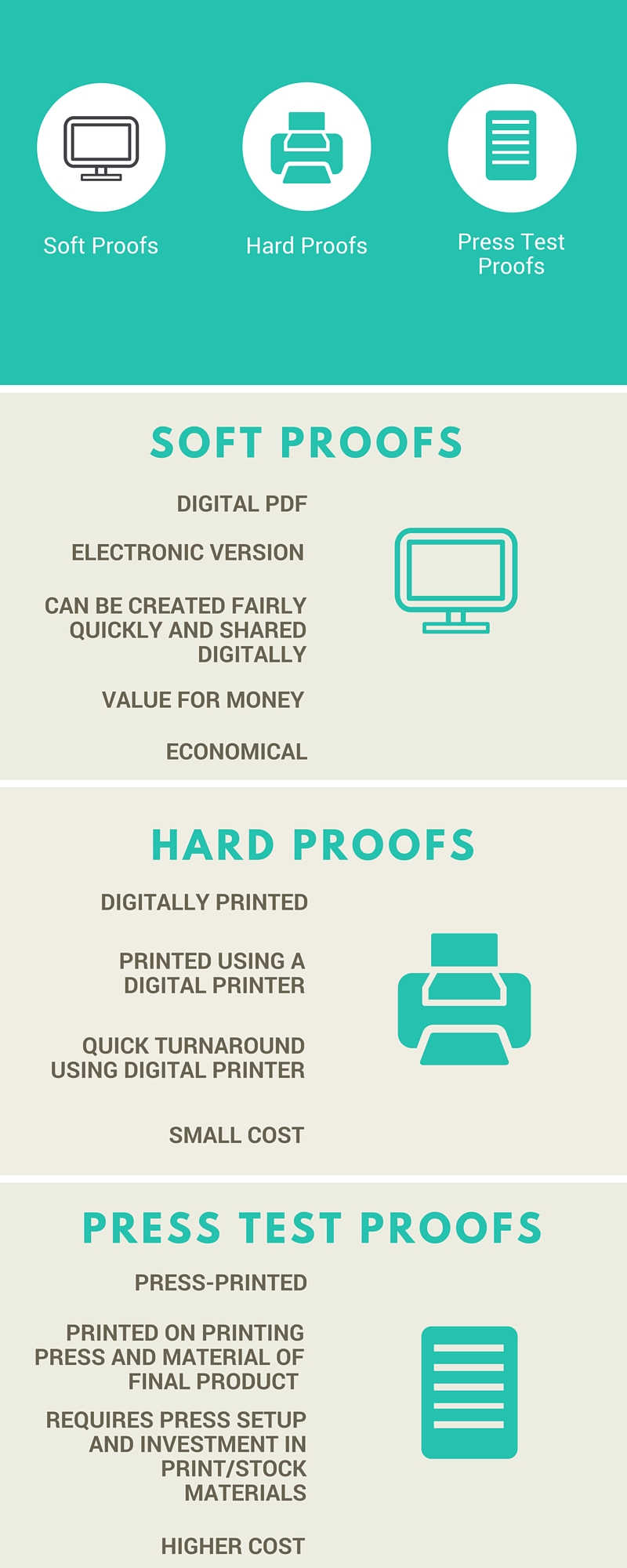 Choosing the Proofing System that Works for You
While seeing proof that closely resembles your final end-product is critical to avoiding costly mistakes, understanding the different proofing options available can help you identify the right proofing system for your particular needs.
If your print or packaging job is very complex, uses unique materials, and advanced coatings and finishes, a press test might be your best option to ensure your final product lives up to your expectations. For less complex, simplified jobs, a soft proof may be sufficient.
Not sure which proofing system you need? Discuss with your print supplier to choose your best option.
---
Related Posts
---