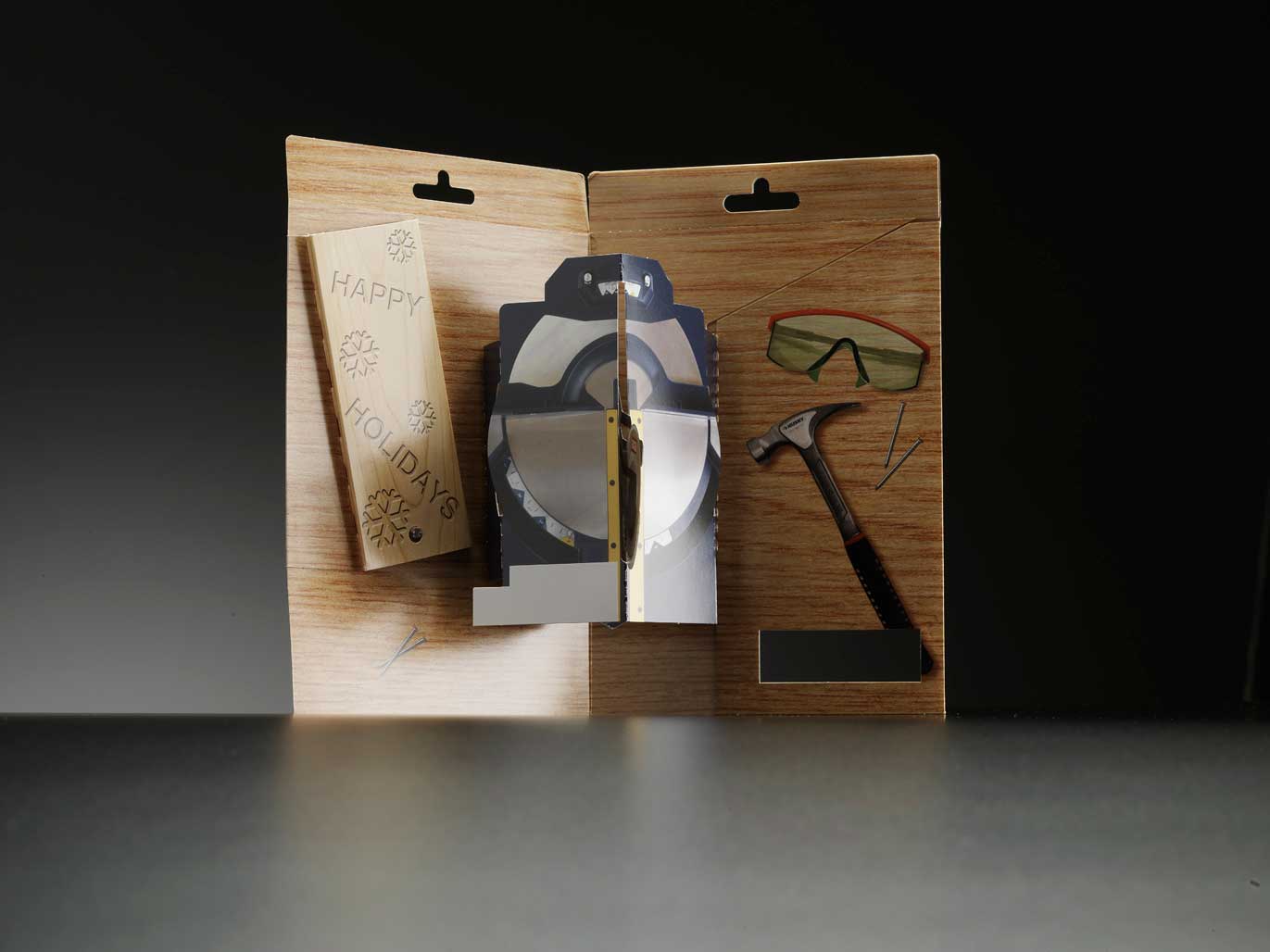 Creating a brand experience for your product doesn't end when a consumer purchases a product. The brand experience will continue through every step of the way until your consumer unboxes and experiences the product itself. Are you focused solely on designing packaging that looks great? Or are you also incorporating other senses – touch, smell, sound – to create an unforgettable experience?
Going beyond the visual sends a bundle of signals to consumers' brains. It doesn't just make you more memorable than your competitors; it also increases buying impulses. Consumers who experience multiple sensory impressions from a product are twice as loyal than those who experience only one.
Below we'll highlight a few ways to really stand out beyond the shelf with a multi-sensory experience.
How to Engage Multiple Senses – Touch, Smell, Sound, Sight
Enhancing the Visual Experience
The visual impact that your packaging makes on consumers is critical to the success of your products. Moving beyond the basics is a must to get your product noticed among hundreds of competitors. In addition to typography and visual elements, enhancing the visual experience with innovative touches is a true differentiator. Light effects such as LED lights are unique touches to engage consumers with visual impact. Incorporating video into your packaging is another way to create a visual experience for consumers. 
If the visual elements of your packaging are compelling enough, many consumers will want to pick it up and touch it.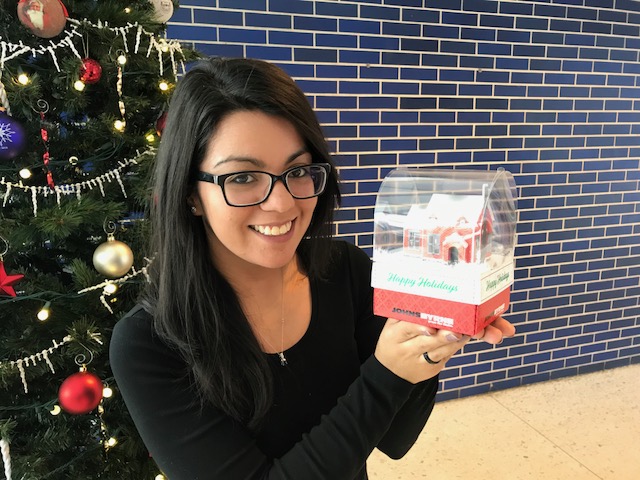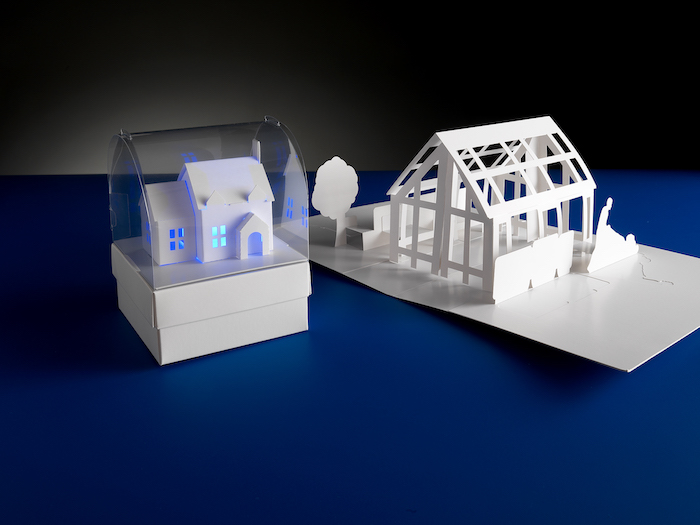 Textures & Tactile Experiences
Consider the texture of the substrates themselves. Paperboard or plastics create a different sensation than something more exotic, like canvas or silk. Press and finishing effects – raised UV coatings, grit, embossing and debossing, and a whole lot more – heighten the consumer's senses.
Tactile elements on packaging or print create opportunities for consumers to explore and experience your packaging. They invite consumers to touch and feel your product – this is a step closer to experiencing your product. Raised or embossed finishes and textural finishes add a new dimension to your packaging that brings your product, your story and your brand to life.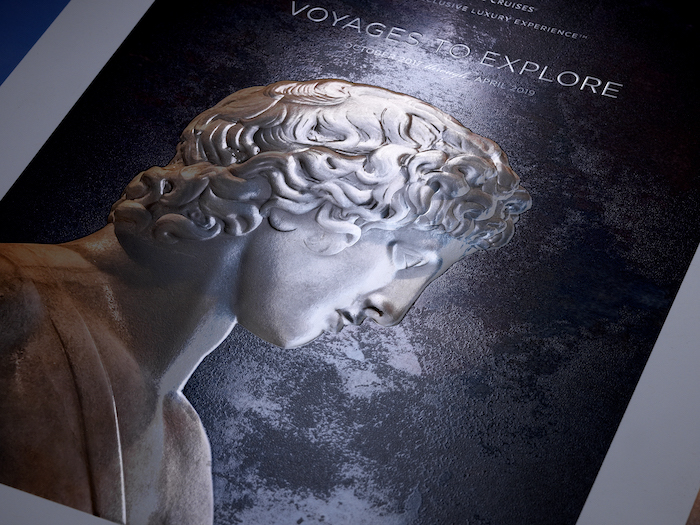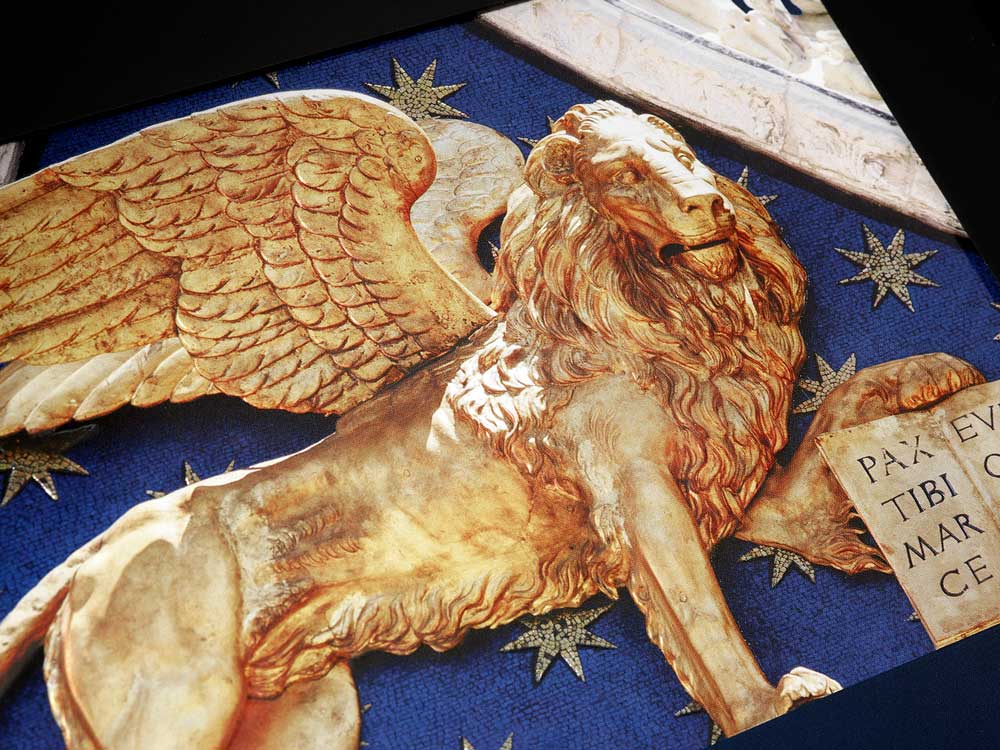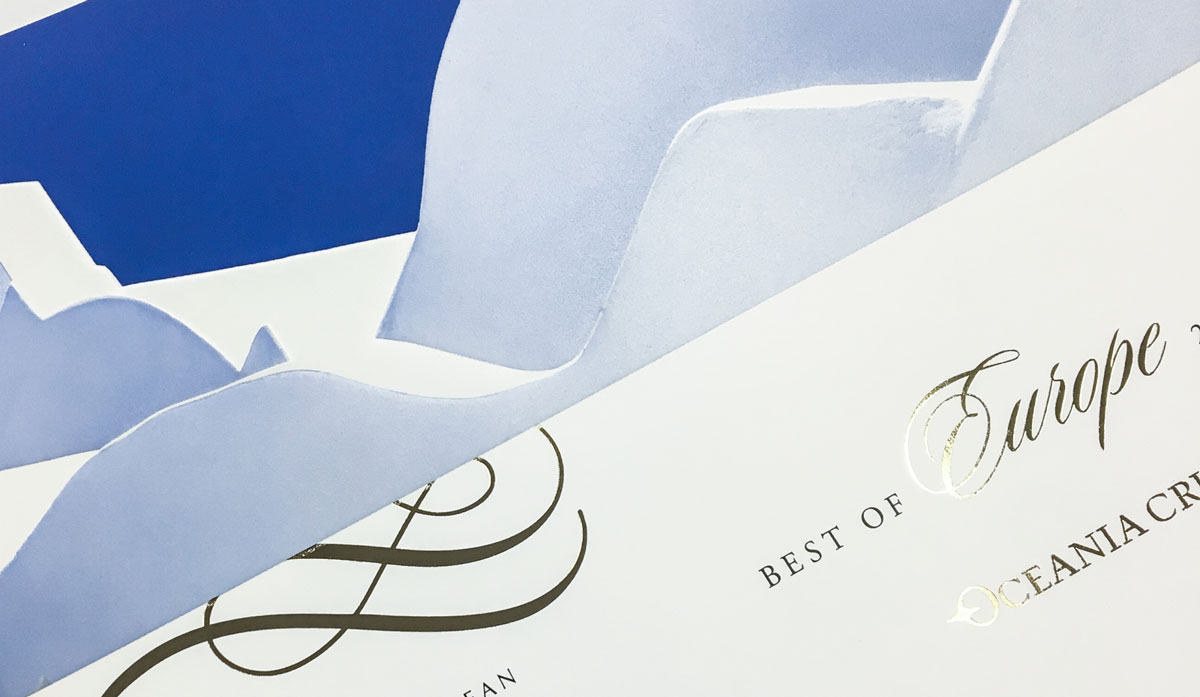 Olfactory Experience
Recently we had the privilege of helping one of our clients, Sappi, package a holiday gift box for them to show their appreciation for their key customers in 2017. This gift box consisted of a custom folding carton with an insert to hold rolls of wrapping paper, gift tag stickers, gift cards, and envelopes.
We used pine-scented varnish on the pine tree wrapping paper, giving recipients the full sensation of the season. This subtle effect triggers old memories, and can even drive people to buy products on a subconscious level. You could also add scratch-and-sniff labels to your packaging, a tactic you'll see on products ranging from home fragrances to movie covers.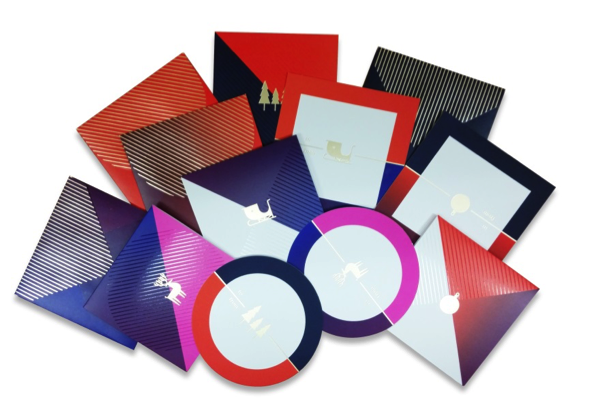 Sound Experiences
You can also incorporate sound into your packaging as well. This can work well at point-of-sale displays, with specialty packaging, or in direct mail. Music and/or videos attract attention while reinforcing your brand's value. You could even add sound elements which aren't triggered until a package is opened, delighting the customer and extending the experience.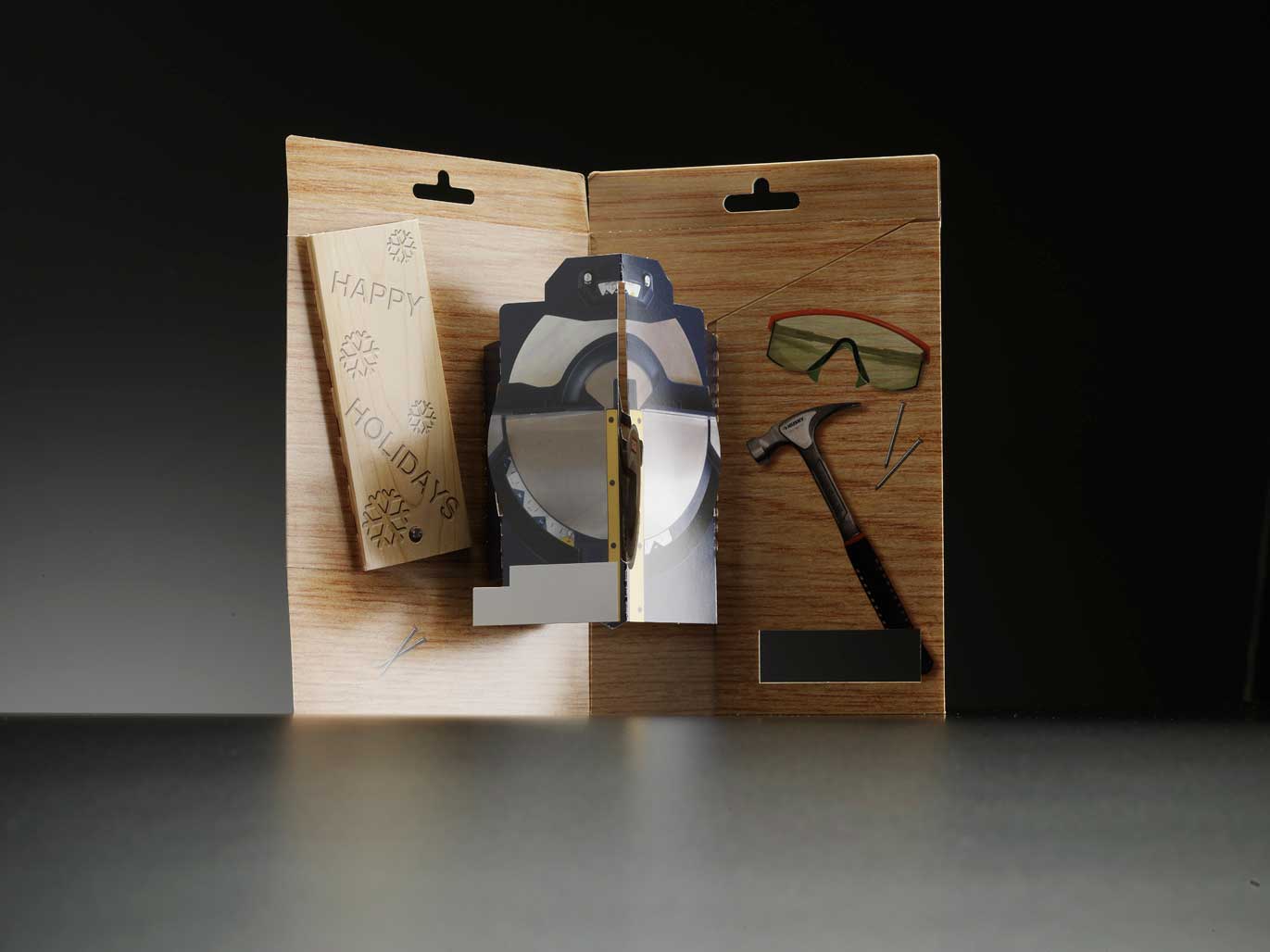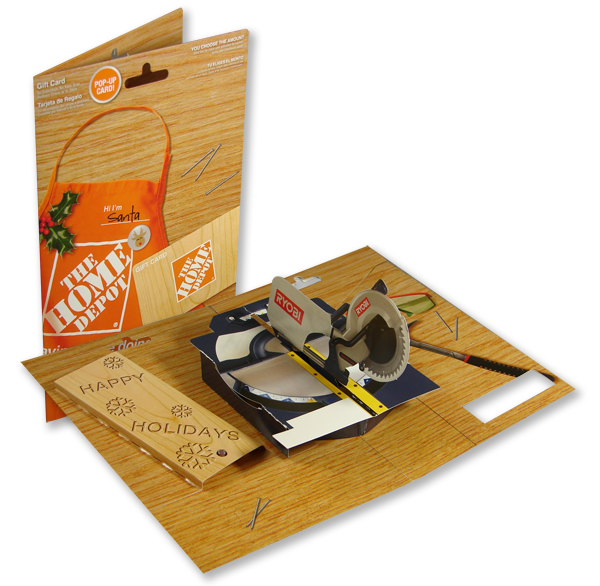 – the holiday card opens up and makes the tune of "Jingle Bells" with the sound of a saw
When To Incorporate Multi-Sensory Finishes
Multi-sensory printing excels at creating an experiential element for consumers.
Imagine incorporating some of these techniques in your next client event, upcoming product launch, or exhibitor booth at a trade show. Multi-sensory printing works especially well in the food and beverage industry, which makes sense because those experiences can influence consumer perception of how the product will taste or smell. You'll also see it often in fragrances, cosmetics, and other health and beauty items.
All of the elements gave us plenty of opportunities to incorporate tactile sensations. We foil stamped the envelopes to add a feel of luxury. Soft-touch lamination created a smooth, velvety feel. Other elements, like the sealing sticker and locking tab, invite a hands-on experience
Make Impressions with Customers That Last
For consumers, building relationships with a brand goes far beyond the visual. It's a multi-sensory affair. The better you can proactively create those experiences with your packaging, the easier time you'll have convincing them to try the product within.
Great packaging is aesthetic, but it can be so much more. Are you using it to its full potential? Working with the right partner will help. At JohnsByrne, we have the creative vision and technical expertise to engage your customers' senses on a deeper level. Check out our work gallery here.
---
Related Posts
---