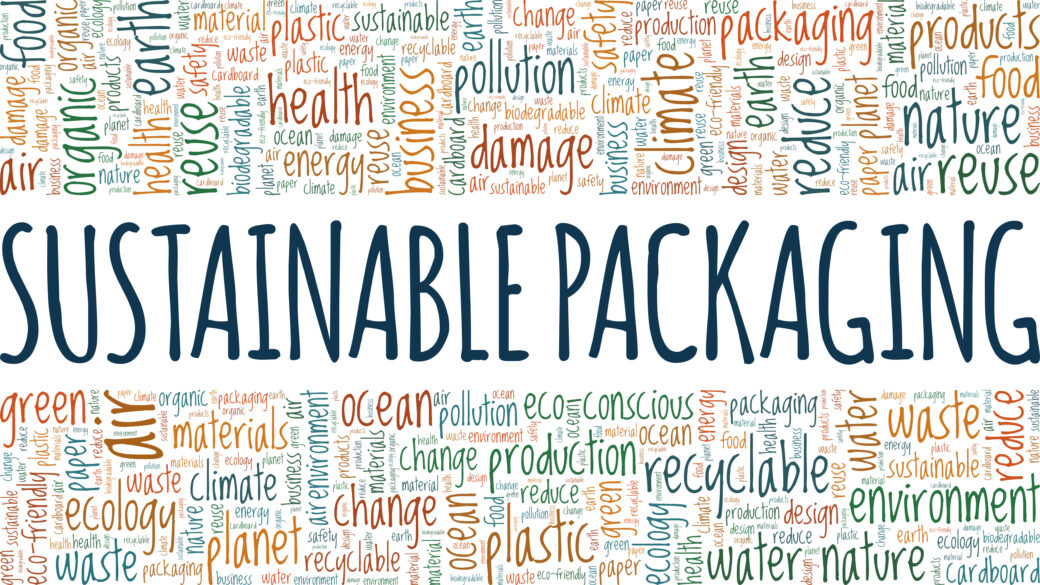 Introduction
Protecting the environment is becoming more important – now more than ever. Consumers are increasingly considering a company's environmental footprint when making product purchases. According to a recent McKinsey survey:
60 – 70% of consumers said they would pay more for sustainable packaging. A willingness to pay more was relatively equally distributed across end-use segments.
52% of consumers said they would buy more products with sustainable packaging if they didn't cost more than conventionally packaged ones.
Approximately 35 – 36% would buy additional sustainably packaged products if they were more available in stores, available for more products, and better labeled (to indicate green packaging).
From product ingredients to packaging, consumer demand for more sustainable, eco-friendly products continues to change how we design secondary packaging.
Defining Sustainable Packaging
According to the United Nations World Commission on Environment and Development, something sustainable must "meet the needs of the present without compromising the ability of future generations to meet their own needs." Furthermore, according to the Sustainable Packaging Coalition® (SPC), sustainable packaging must meet the following standards:
Is beneficial, safe & healthy for individuals and communities throughout its life cycle
Meets market criteria for performance and cost
Is sourced, manufactured, transported, and recycled using renewable energy
Optimizes the use of renewable or recycled source materials
Is manufactured using clean production technologies and best practices
Is made from materials that are healthy throughout the life cycle
Is physically designed to optimize materials and energy
Is effectively recovered and utilized in biological and industrial closed-loop cycles
Wondering how your brand's packaging choices help sustain the future of the environment? Many options are available to make your packaging design more sustainable in each stage – from structure to embellishments – which will help your company stand out and meet your sustainable packaging goals.
Advantages of Sustainable Packaging
There are many advantages for brands that focus on providing sustainable product packaging. This results in a win-win for brands, the consumer and the environment.
Cost savings: by designing for sustainability and eliminating excess material, savings can be realized by reducing material and transportation weight.
Less environmental impact: this is realized through carbon footprint reduction by eliminating plastics and using recyclable and sustainably sourced paperboard that's FSC (Forest Stewardship Council) or PEFC (Programme for the Endorsement of Forest Certification). There are also options with PCW (Post Consumer Waste).
Brand messaging: further communicate the sustainability messaging and commitment of your brand through your packaging
Resonate with consumers: your eco-friendly packaging will enhance your brand connection with consumers as they continue to learn more about their purchases' environmental impact.
Designing Sustainable Packaging
Product sustainability starts with the structural design of the product. While it may seem obvious, using fewer materials to create your packaging effectively makes a sustainable product. During the structural design stage, it's essential to ask, Can changes be made to use less material without compromising product integrity?
Lightweighting: there are several ways a brand can use less material in their packaging. One way is to reduce the amount of outer packaging. You can essentially "thin" out or downgauge your packaging to reduce overall material usage. For example, choosing a lighter paperboard weight can make a big difference, especially with larger packaging quantities.
Restructuring: Another way to use less material is to creatively restructure packaging from how it is usually designed. For example, replacing a tray or insert via a unique structure that holds and protects the product. Additionally, omitting commonplace – yet extravagant and unnecessary – structures, such as a larger-than-needed container or additional layers of material, is a great way to remain sustainable. Minimalist packaging designs are on point and tend to reduce the use of total packaging material considerably. Cartons can also be designed with a fifth panel to contain additional information and omit the need for paper inserts or instructions. This eliminates extra material and production processes.
Plastic Free: as the acceleration towards plastic-free packaging continues, there are options for using all paperboard packaging. For example, die cuts can be used to show products instead of using clear plastic packaging. In addition, paperboard trays replace traditional vac trays and allow the entire package to be recycled.
Sustainable Substrates
When it comes to sustainability, not all packaging materials are created equal. Depending on the material used, packaging material can be one of the biggest offenders when it comes to a brand's environmental impact. Swapping out plastic for paper or other biodegradable materials in your product design (without compromising the quality or standards of the product) is an excellent way for a brand to move towards sustainability.
Additionally, using materials that are sustainably sourced or composed of recycled post-consumer waste is critical to finding sustainable, environmentally friendly substrates to decrease the size of your brand's environmental footprint.
Here are sustainability options to consider for your packaging.
FSC Certified Materials: To earn the Forest Stewardship Council (FSC) certification, the product must have been sourced from responsibly managed forests and made from post-consumer waste. The FSC chain of custody (CoC) is the product's path from the forest, or, if the material is recycled, from when the material is reclaimed, to when the product is sold or finished with an FSC label. Sourcing, processing, trading, and distribution are all a part of the CoC.
There are different material categories for FSC-labelled materials. Three of the main FSC material categories include:
FSC 100%: certified products that come entirely from FSC-certified forests.
FSC MIX: FSC-certified products made from multiple sources, including FSC-certified virgin fiber, recycled materials and controlled wood.
FSC Recycled: products made with only recycled materials (including post-consumer and pre-consumer reclaimed materials).
PEFC Certified Material: The PEFC (Programme for the Endorsement of Forest Certification) is an international organization promoting sustainable forest management through independent third-party certification. PEFC Chain of Custody certification is only awarded to about 20,000 companies worldwide. It provides independently verified assurance that the certified forest-based material a product is made of originates from sustainably managed forests, Trees outside Forests (TOF), and recycled and controlled sources. This certification is a system that tracks fiber from certified forests through production and manufacturing to the end product. To qualify for the PEFC Certified Material & PEFC Recycled label, at least 70% of the product's material must be certified or recycled.
Post Consumer Waste Paper: Post Consumer Waste (PCW) is recycled paper made from waste people have used and recycled instead of being discarded to landfills. Post-consumer waste can be any paper product, including books, junk mail, milk cartons, etc. Post Consumer Waste paper offers a way to use paper materials that might have otherwise gone to a landfill. Depending on the paper-making process, PCW paper might also be less carbon-emitting and resource intensive.
Other Options: tree-free materials, such as bagasse made from sugarcane pulp and hemp made from industrial hemp pulp, are also available. There are also recyclable metalized paperboards available now.
With such a growing emphasis and importance on sustainable packaging, new materials are continually being developed to give brand owners choices when selecting sustainable substrates.
Sustainable Printing
When brands and consumers think of sustainable packaging, usually the type of substrate used or the structure of the packaging is what comes to mind. However, the printing process also has a significant impact on the environment.
From digital printers to state-of-the-art printing technology, the printing process offers a variety of ways to create efficiencies that translate into less wastage of materials such as inks and even electricity and other resources. In addition, printing technology that reduces a step in the process or a need for a second pass through the printer reduces overall production times and increases output.
Take our Press384, a modern triple coater printing press. This 15-unit triple coater combines three coaters, eight print units and four dyer units all in one machine while feeding sheets at speeds of up to 18k sheets/hour. This provides inline printing and enhancement options in a single pass and eliminates additional offline processes.
Our newest CO2-neutral Heidelberg Speedmaster XL press offsets the environmental cost of building it by purchasing "certificates" representing carbon offset by planting trees that soak up the CO2. In addition, the new press will continue to contribute to operation, given that the faster it runs, the more energy it saves per 1000 printed pieces.
Using sustainable inks for your packaging also helps reduce the need for solvents. Sustainable inks also can streamline the process of detaching the ink from paper, making for a less energy-intensive paper recycling process.
Making packaging as minimalistic as possible is an ideal method for sustainable packaging. However, this style only works for some products, depending on the industry and what catches the eye of the target consumers. Luckily, brands can still use embellishments to make their packaging stand out while being sustainable.
Foil-decorated paper and board are commonly misunderstood as bad for the environment. However, this is only the case for some types of metalized material. While most aluminum foil board laminates and metalized film laminated boards are not biodegradable or recyclable, the following embellishments are sustainable options:
Metallic Inks and Coatings: since they can be used many times, metallic inks and coatings are considered recyclable. However, this process does leave a carbon footprint
Cold Foil and Hot Foil Stamping: repulpable and recyclable metalized decorations
Communicating Sustainability
Consumers won't automatically assume your product is sustainable due to the way it looks or by the feel of the packaging. In many cases, you'll need to tell them explicitly. For example, if your product's packaging is FSC-certified, putting the FSC logo onto your packaging will key customers in. Furthermore, giving instructions on what to do with the packaging when the user is done with it is also helpful. If your product is recyclable, but the user doesn't realize that and throws it away, much of your brand's effort towards sustainability remain un-awarded.
Additionally, in a world where eCommerce is becoming increasingly popular, a consumer's first interaction with your product may be online. Therefore, it is helpful to also market the product as sustainable on your website, with the FSC logo (if applicable), directions for disposal, and more.
Conclusion
Sustainable packaging is the norm today. Making your product packaging more sustainable not only helps protect the environment but can also increase sales and create customer loyalty. Assessing your packaging design at every stage of the production cycle is critical to developing the most sustainable packaging design that will demonstrate your commitment to the environment.
Need help putting your new sustainable-focused vision into something tangible? Then, collaborate with the experts at JohnsByrne. With our state-of-the-art equipment and expertise, we can help you create a compelling and sustainable packaging solution and help you meet your sustainable packaging goals.
At JohnsByrne, we are committed to creating top-quality products sustainably and ethically with a focus on good social & environmental standards. Please reach out to us today to discuss your sustainable packaging needs.
---
Related Posts
---