With the vast array of products available to consumers in the health and beauty industry, it is important to emphasize what sets your product line apart. While text is traditionally the vehicle for getting most important information to consumers, widely recognized packaging symbols can also be used to quickly and efficiently convey key information about both the product and the ethics of the company behind it.
Uses of Symbols for Beauty Product Packaging
Symbols maximize the use of precious packaging surface area, are quickly identifiable, and evoke an emotional reaction in consumers. Including a symbol in a prominent position on packaging can give information at a glance that would otherwise have been overlooked if only in the fine print. Easy access to key information appeals to consumers by making it more convenient for them to evaluate their options and choose the best product. Some examples of types of symbols to use include those indicating: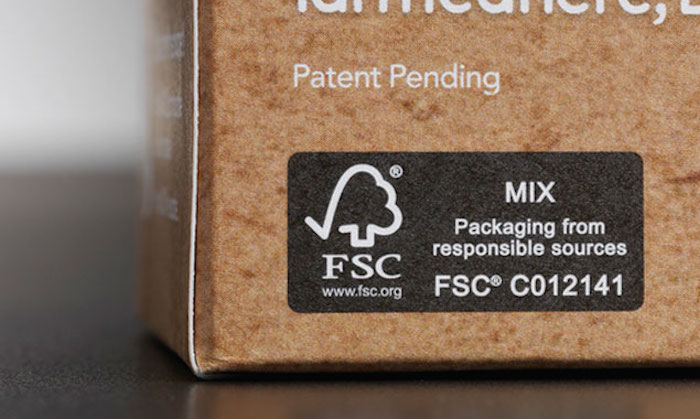 Environmental Impact and Recycling. If either your product or its packaging is produced in a way that is environmentally sustainable and/or utilizes recycled materials, make sure that concerned consumers is aware, and place the symbol clearly on the packaging. Similarly, make it easy for them to do the right thing by clearly indicating if the packaging itself is recyclable – if it includes recyclable plastic, then the correct resin indication is necessary to ensure that the materials are actually recyclable and can be repurposed.
Product Freshness or Life Span. Some beauty products become less effective with time, while others may actually become harmful, causing irritation if used after a specified period of time. The Period After Opening (POA) symbol is an industry standard to prevent products from being used past the time when they should be. The symbol is the image of an opened container and contains a number indicating how many months the product will remain fresh after opening.
Potential Dangers. Consumer safety is always the priority, so clearly displayed symbols should be used to indicate if a product is flammable or toxic when ingested, contains small parts that could present a choking hazard, or may be otherwise hazardous.
 Packaging That Does It All
Symbols can play an important role in the packaging of beauty products, but it not at the expense of the packaging's aesthetics or functionality. At JohnsByrne, everything we do is one-of-a-kind, so our innovative team is prepared to help you find a way to incorporate symbols into your packaging in a way that adds to, rather than detracts from, the overall impact and effectiveness. For a consultation on how we can assist you in developing the packaging solution that's right for your beauty product, contact us today.

---
Related Posts
---