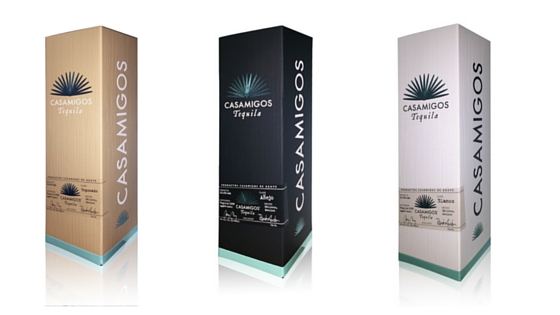 One thing that is constant in the luxury folding carton market is change. New and emerging brands are constantly hitting the competitive spirits market and their challenge is how to break in and get noticed. Casamigos, founded by longtime friends George Clooney and Rande Gerber, had an idea to make the "best-tasting, smoothest tequila around", and "they did it". They achieved their vision and recently wanted to make a gift box set for their three flavors Blanco, Reposado, and Anejo.
We engaged with Casamigos knowing we were armed with the latest ideas and technology including our one-of-a-kind custom press, Press 384 that opened up a whole new world of creative freedom and innovative possibilities for clients. Coupling 384 with the wide array of other pre and post press technology gave Casamigos the cost effective options needed to deliver their incredible package.
Our In-House, End-to-End Solution in Action
Innovation can occur when ingenuity, experience and the availability of the right equipment meet. The Casamigos project is a stunning example of how a customer can leverage all of the strengths of JohnsByrne to their advantage. Below is a flow diagram that shows how Casamigos did just that!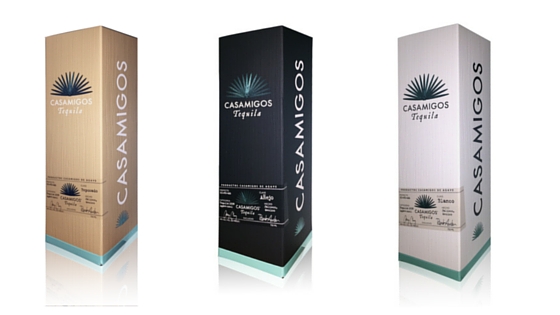 Press384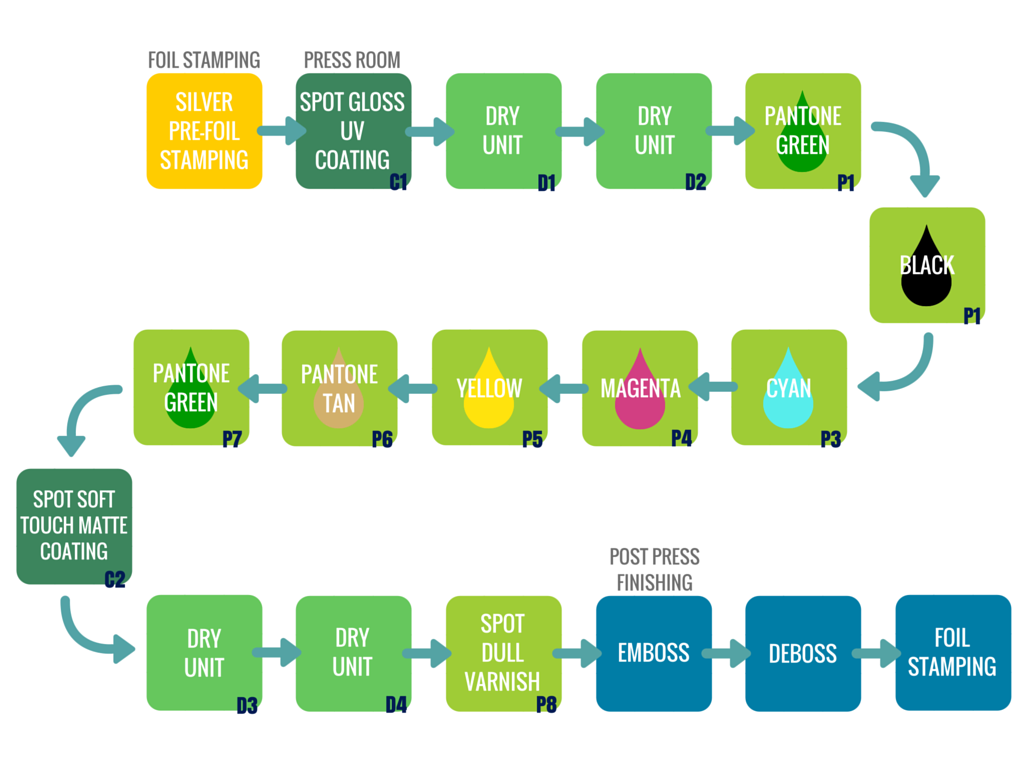 Pre-Foiling
Our packaging team started off by pre-foil stamping silver foil to each sheet.
Pressroom
Following pre-foil, the sheets were then fed into Press384 leveraging the 15 units and its signature in-line technology. Starting in the upfront coater we applied the spot UV gloss coating followed by a series of PMS and standard process colors. Then using the second coater, we laid down the soft touch matte coating followed by the application of the dull varnish in the eight print unit.  Having the eighth print unit at the end of the press and between two coating units is signature to Press384 and to JohnsByrne.
Beyond the Press for Effects that Wow
The luxurious treatments continued post-press by adding an emboss to the letters as well as a vertical wood grain deboss throughout most of the carton. Along with the Soft-Touch coating treatment, this gives the carton unique feel meant to capture the end user's sense of touch.
Emboss/Deboss Effects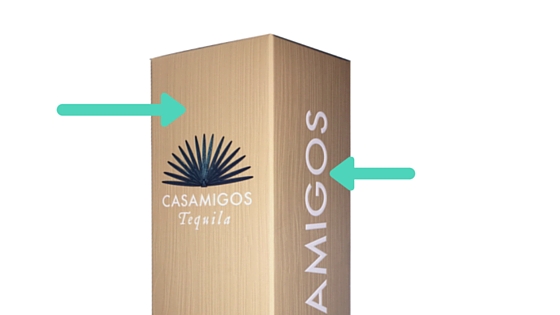 Post-Foil Stamping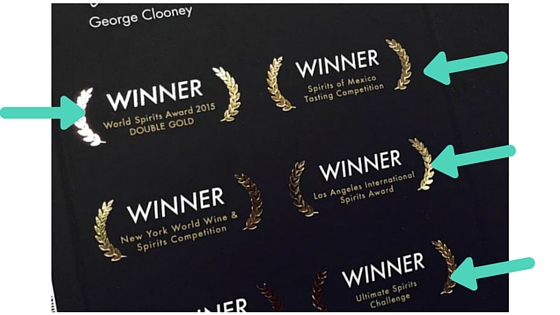 The final post press treatment was a small area of foil stamping of the laurels.
As the standard of the consumer market continuous to rise, packaging standards need to rise along with it. Keeping up with the market and staying ahead of the competition is crucial for any brand, and Casamigos was able to get a gift box set that appealed to multiple consumer senses and drove their success. The Casamigos gift box set is yet another 'innovation in action from JohnsByrne and that can help inspire your future projects.
Interested in how our innovation has made a difference for other companies? Read our success stories!

---
Related Posts
---