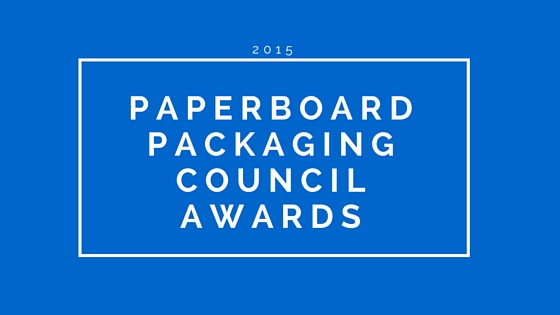 At JohnsByrne, we pride ourselves in bringing innovation to the table with each and every project. Pressing the limits on what's possible and utilizing the latest technology, we're able to create innovative packaging; kits and more come to life. We're honored to be recipients of 5 PPC awards this year.
The Paperboard Packaging Council (PPC) is one of the largest and most prestigious packaging trade organizations that issues awards in different categories each year. The PPC grants awards for excellent packaging in several different categories, including paperboard package of the year, folding carton of the year, rigid box of the year, innovation awards, and eco award.
Let us share with you what makes these pieces so unique (and award-winning!):
Nerium Packaging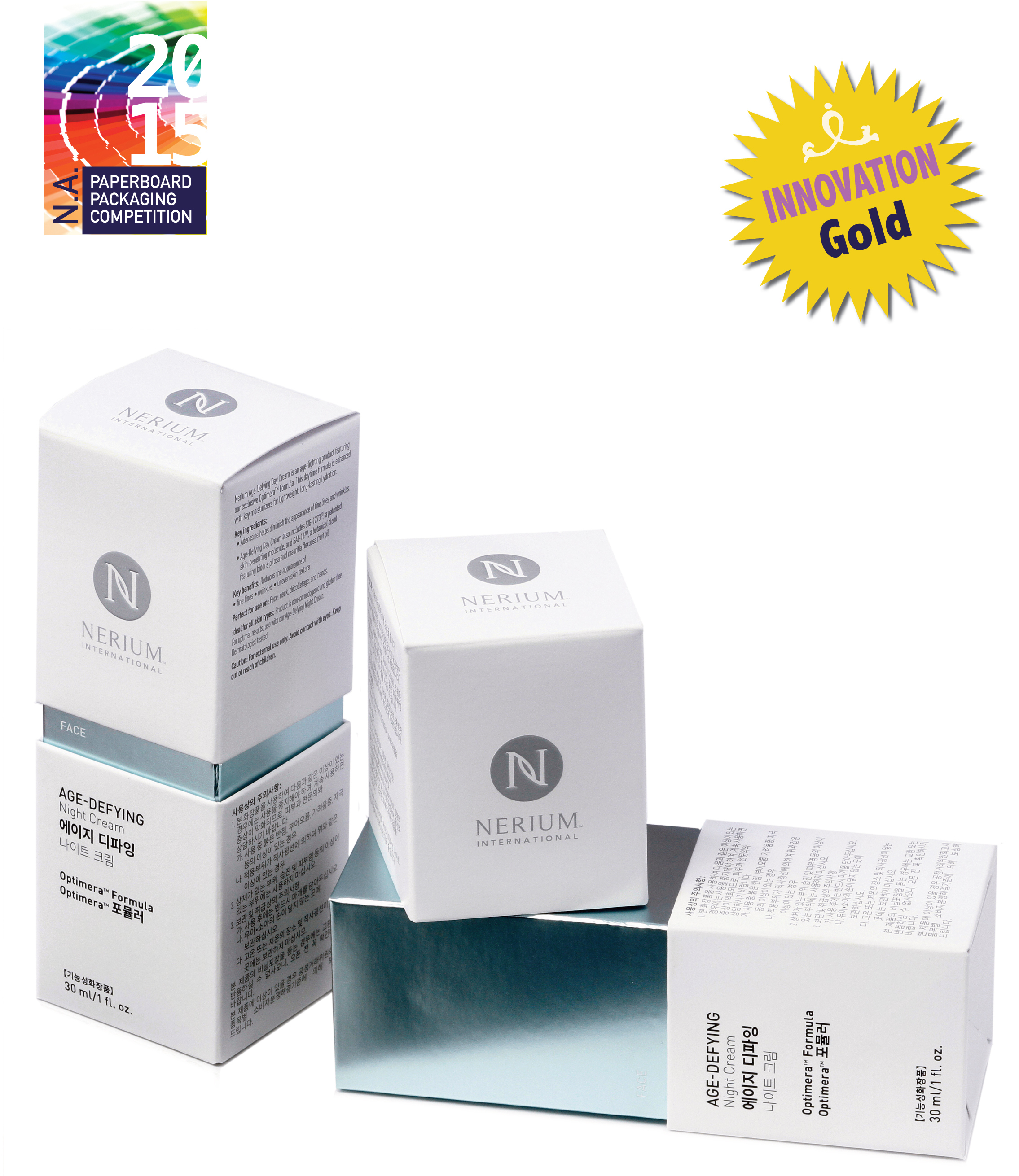 A recipient of the Gold Award in innovation, the Nerium packaging features an eye catching, 3-piece folding carton. A skincare brand, Nerium, focuses on anti-aging products, so well-crafted packaging is a must. The carton's design holds a unique and proprietary element. Inside the base, the necker (middle piece) has a locking design that prevents the base and necker from being separated. Only the top lid can be removed when revealing the product. The special locking design, as well as the materials chosen, create a high-end, intriguing packaging fit for a skincare line that pushes creativity.
Motorola's Moto-E, Press Kit-in-a-Box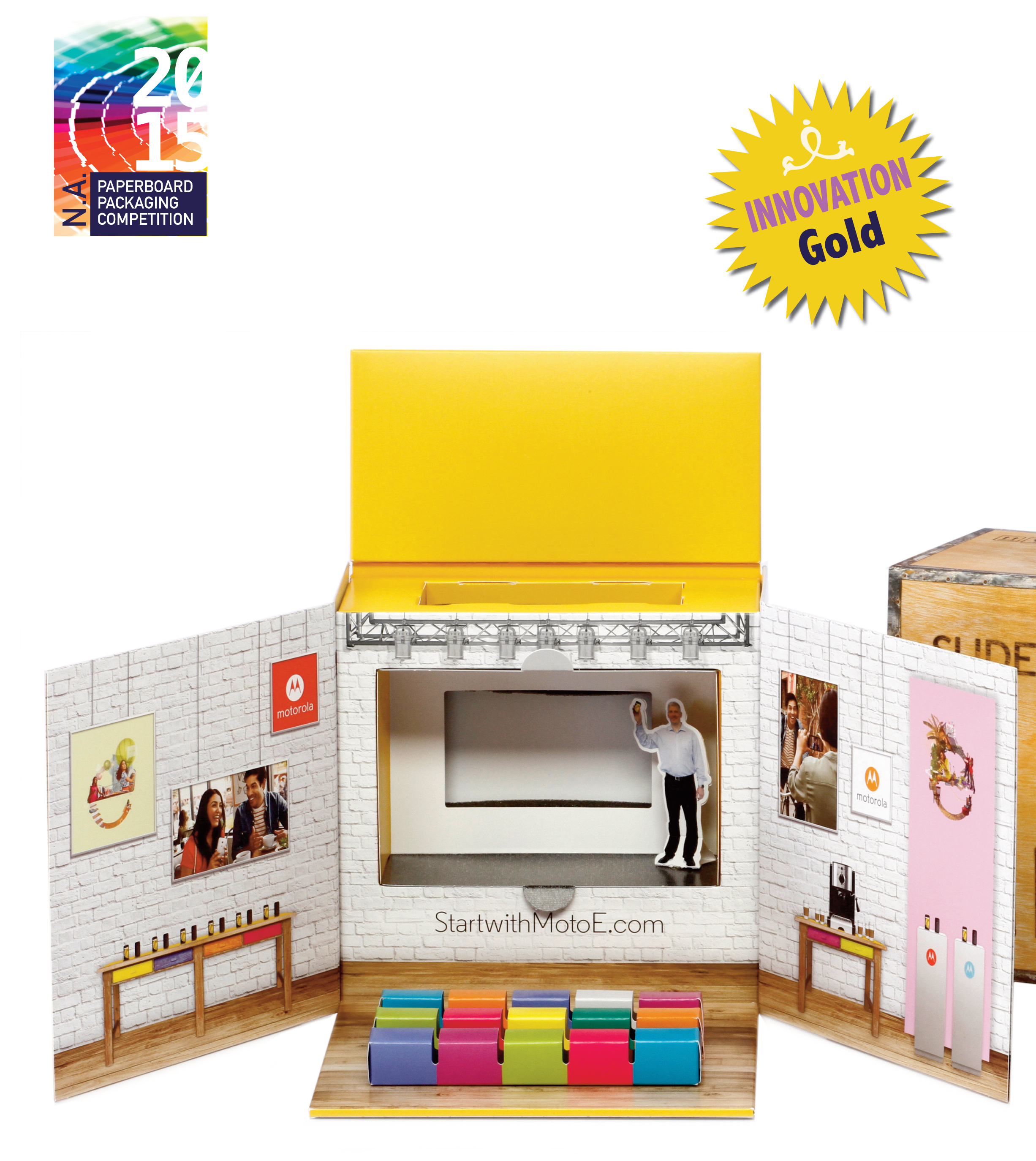 Another Gold Award recipient in the innovation category, the Motorola Moto-E press kit in-a-box creates an exciting and interactive experience for the press who were mailed kits. The kit simulates a real press conference experience with each stage of the reveal being more interactive and fun then the last.
Upon opening the kit unfolds a mini-stage (complete with Motorola CEO), press conference audience chairs and the main compartment that holds the phone itself. Motorola's smart strategy of a 'virtual' press conference instead of a live one was aligned with the economy positioning of the new MOTO-e phone. The press was charmed by the unexpected 'press conference in-a-box' and raved about the modern approach and individualized experience.
TIGI Packaging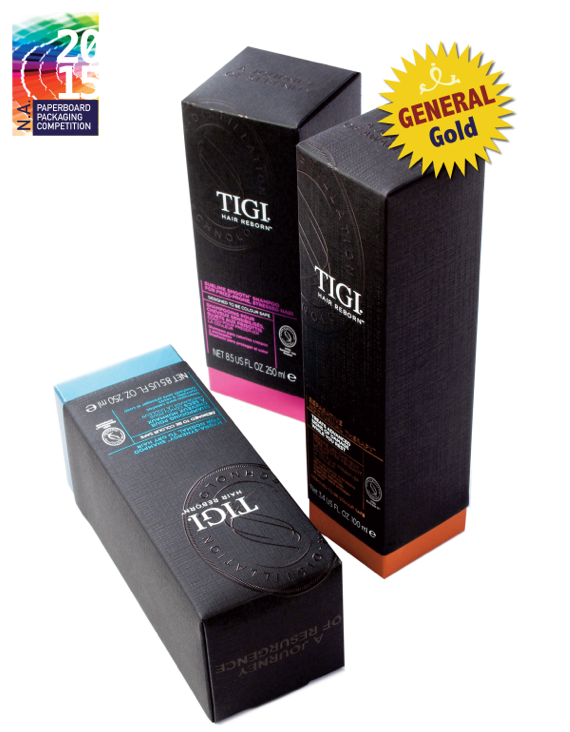 This folding carton packaging for TIGI received the Innovation and Luxury in Excellence. TIGI specializes in hair care is known for being a luxury hair care brand.
TIGI is sold at hair salons and was expanding its product offering with the launch of a new product that had to compete in a higher priced category. A true collaboration story, the TIGI folding carton was developed between JohnsByrne and TIGI resulting in the secondary packaging that enabled the product to compete in the higher price point category. To create this luxury look and feel, the packaging uses uncoated black stock, hot foil stamping as well as debossing and embossing.
Combined, these elements create a compelling and high-end look for this high-end skincare line.
June Jacobs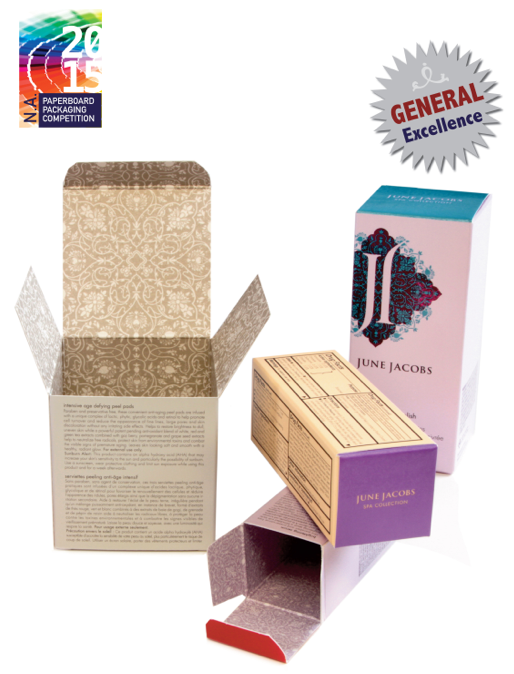 June Jacobs won an Excellence award for its colorful packaging. June Jacobs is a world renowned spa visionary that produces luxury spa products for face and body applications. The three global skin care lines June Jacobs offers are sold through resorts and spas worldwide. The game-changing Spa Collection line consists of 9 franchises, a total of 53 SKUs, and is launching into the retail segment at Sephora. June Jacobs came to JohnsByrne wanting to enhance their Spa Collection packaging. They wanted to achieve this through different press/post-press techniques without running multiple passes through the press. Inspired by the JohnsByrne Beauty Mailer, June Jacobs chose a gloss and dull UV coating, while incorporating embossing and debossing elements to make certain areas of the package pop.
Press384-Promotional Pop-Up

Press384 is the one-of-a-kind, signature press configured and designed just for JohnsByrne. Launched in January 2015, this game changing press offers 3 coating units, 8 print units, and 4 drying units (384) that together deliver new creative freedom to clients. This promotional piece was designed to educate and excite customers on the limitless possibilities of the press as well as dream about what they could get produced with this one-pass technology.
When folded up, the press sits inside its compact carrying case with the evocative message of 'Open for More Creative Freedom'.
When opened the 'pop up' springs into action to form the small-scale version of Press384, complete with all 15 units, a catwalk, finished press sheets and a memorial plaque.
This promotional piece was produced right on 384 and used all 15 units to demonstrate the limitless possibilities to customers.
Ready to Press the Limits on Innovation?
Creating a perfect packaging or print piece that enhances and highlights the best attributes of your brand and product is at the core of all we do. Contact a print and packaging specialist at JohnsByrne to learn how we can help you take your packaging and print projects to the next level.
---
Related Posts
---