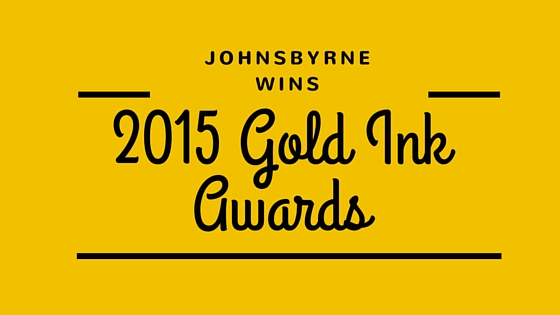 JohnsByrne is known for being a leader and innovator in the printing world, and we're proud to announce we have been awarded Silver Gold Ink award in the dimensional printing category for our health and beauty direct mail piece, 'The Things We Do for Beauty'. In addition, JohnsByrne was awarded Bronze in the media kit category for our TV Land Younger press kit.
The Gold Ink Awards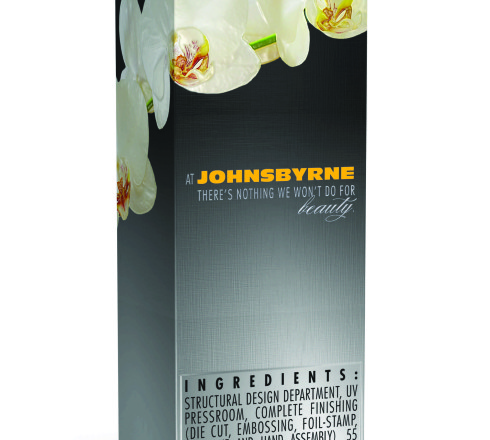 Gold Ink is a prestigious organization that recognizes the best printed materials in the industry every year. The Gold Ink Gala is in its 28th year and celebrates the best print entries from around the country. Gold Ink accepts submissions from all creators and producers or printed materials, including advertising agencies, paper companies, book and magazine publishers, direct marketers, public relations firms, and designers. Awards are given for a multitude of categories, such as invitations, brochures, annual reports, direct mail, dimensional printing, folders, media kits, and posters.
JohynsByrne considers it a huge honor to win a Gold Ink Award. Recipients of the award can command national attention from potential customers because of Gold Ink's well-known reputation.
JohnsByrne's Award-Winning Designs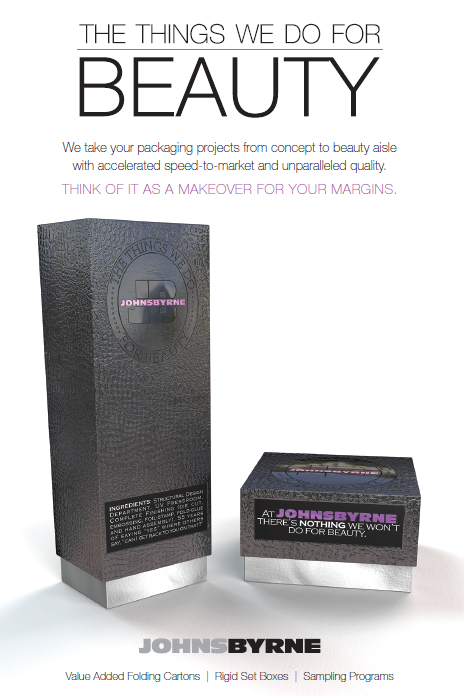 Widely recognized as a top innovator and an industry leader, JohnsByrne showcased its expertise for the health and beauty industry with its award-winning 'Things We Do for Beauty' piece. The mail piece was evocative of genuine cosmetics packaging. The textured folding cartons practically jumped off the page, conveying the look and feel of the packaging.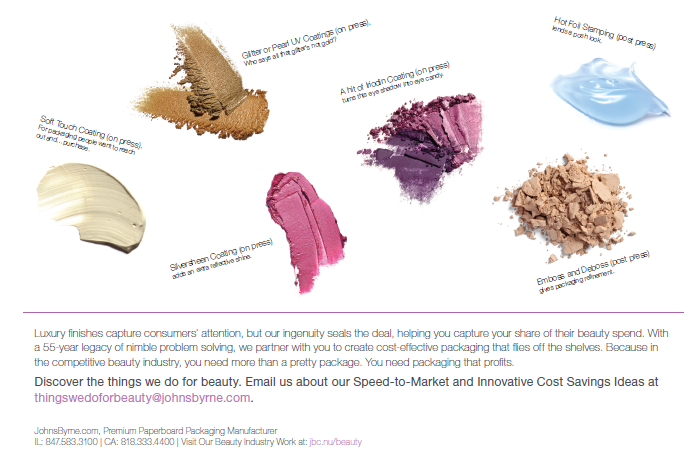 The back of the mailer detailed the different looks and textures we are able to accomplish with advanced press and post press finishing effects. With life-like printing that looks exactly like real cosmetics products on the page, we explained each effect, including hot foil stamping, sculptured embossing/debossing, iriodin coating, glitter coating, silversheen coating, and soft touch coating.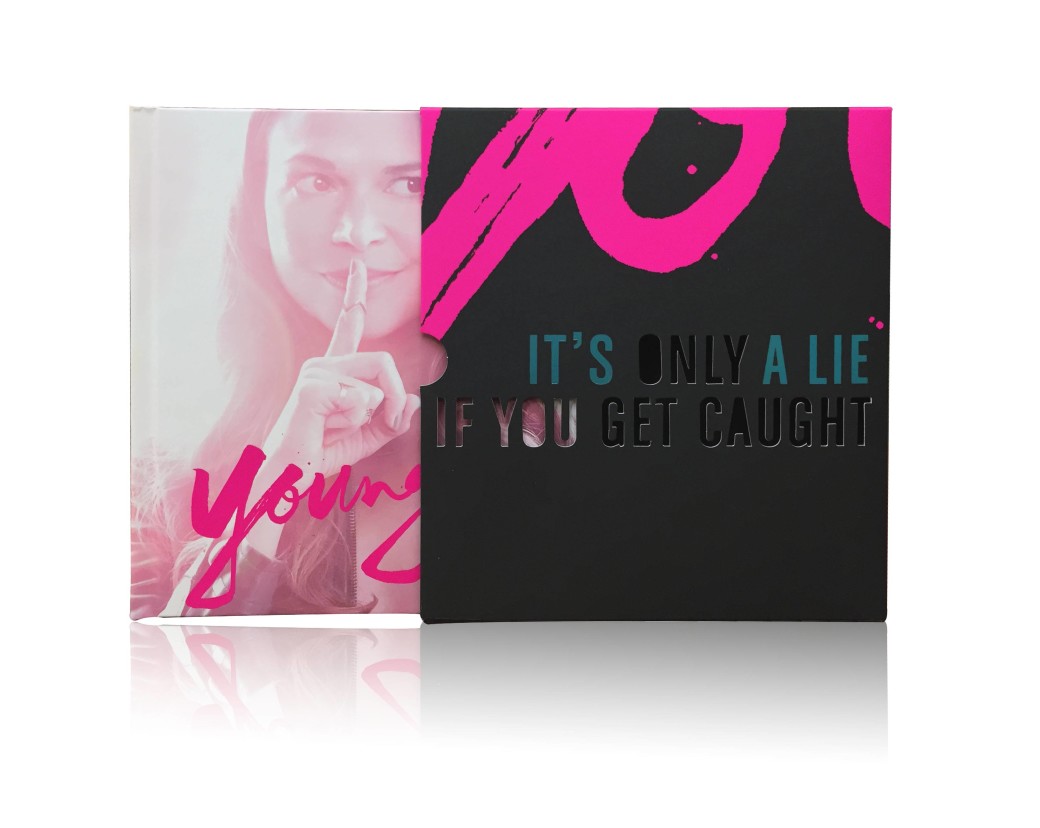 The award-winning TV Land Younger media kit was comprised of three parts: a book, a sleeve, and a shipper. The media kit was brightly colored and each piece complemented the others. The sleeve had cut-out letters that revealed the book underneath. The series younger features a 40 year-old single mother, Lisa, who is trying to reenter the workforce. In order to snag her dream job, she masquerades as a 26 year-old. The media kit reflected the mysterious nature of the series' main character with the different layers.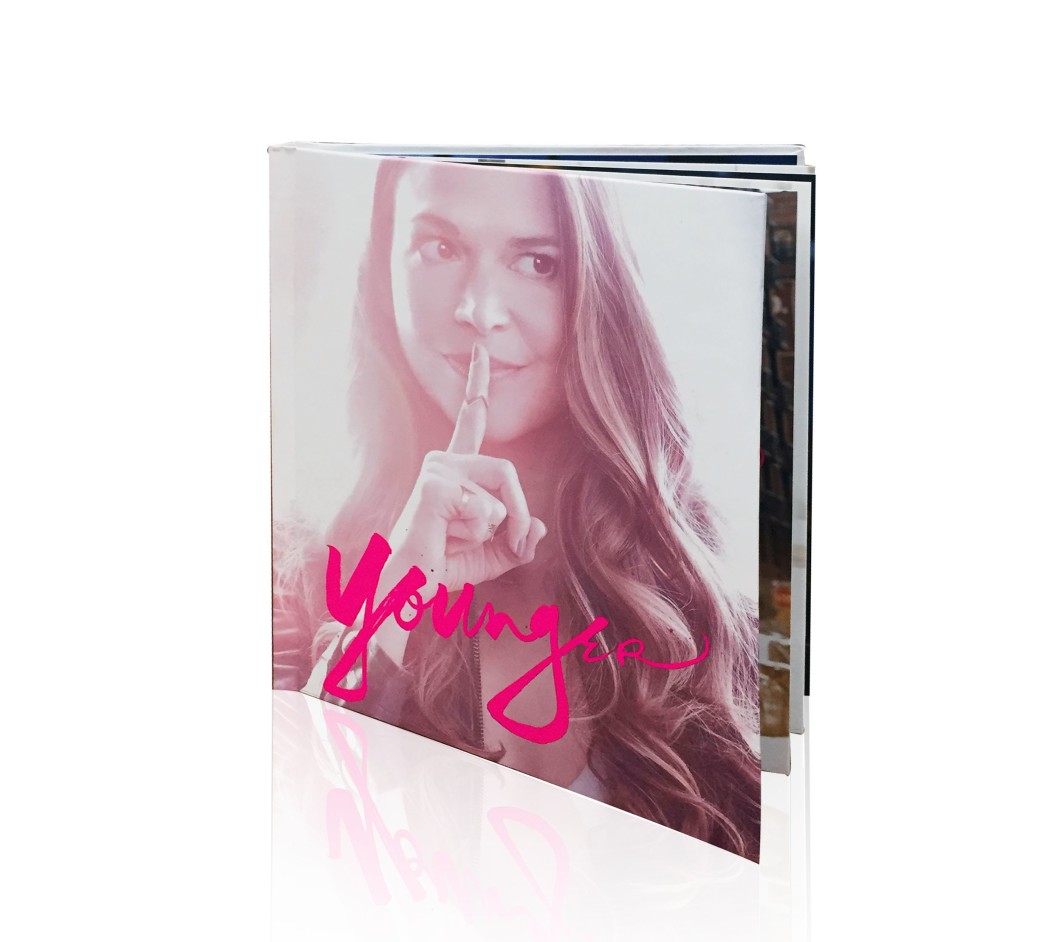 JohnsByrne has continued to press the limits when it comes to health and beauty packaging and media kit creation. With industry recognition from the Gold Ink Awards, let us show you how you can take your cosmetics packaging to the next level.
Contact us today to request your own copy of our health and beauty mailer to see how you can achieve a dynamic look with your packaging.
---
Related Posts
---