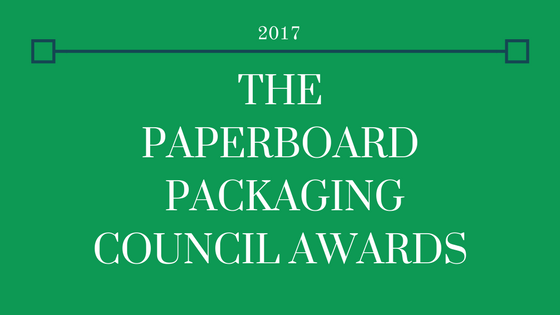 Each year, the Paperboard Packaging Council (PPC) issues awards to standouts in the packaging industry.
The competition is the premier competition for packaging manufacturers, with categories that include everything from concept and design to performance and shelf appeal of the carton. JohnsByrne is thankful to work with great customers looking to press the limits on packaging. Turning your ideas into award-winning packaging is at the core of what we do. At JohnsByrne, each packaging or print project is unique and presents an opportunity to innovate and press the limits on what's possible, resulting in one-of-a-kind print and packaging pieces that are not only standouts in their category, but also drive sales and results.
This year, JohnsByrne has been awarded 6 PPC awards for 2017, including:
1. Judges' Award – Ryan Adams Prisoner: End of World Box Set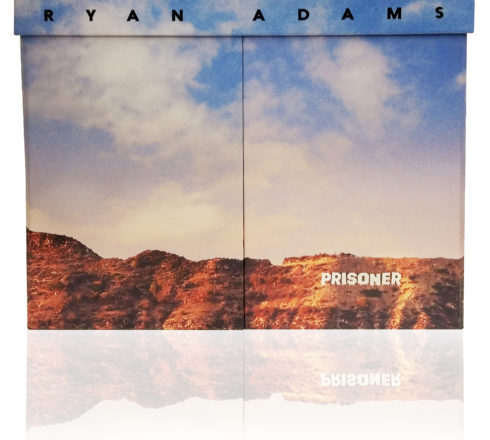 A recipient of a prestigious Judges' award, this vinyl box set for Ryan Adams's 17th studio album is a collector's classic! The multi-component box is visually intriguing and fully interactive. Ryan Adams fans are delighted to open a three-dimensional stage, complete with sound and light features and even paper cutouts of Adams and his bandmates.
Navigating the complexity of multiple rigid wrap components, running wires, as well as a battery component, we were still able to include features like a trapdoor that reveals a secret vinyl. Invisible ink, which becomes visible when exposed to blue light, displays a secret website where fans can find additional content.
2. Gold and Innovation Award – Courvoiser
This design is the third generation of the cartons we've developed for Courvoisier to commemorate Chinese New Year. The design has evolved from a basic SBS carton to a rigid set-up box with foil stock, and this year we wanted to do something truly special.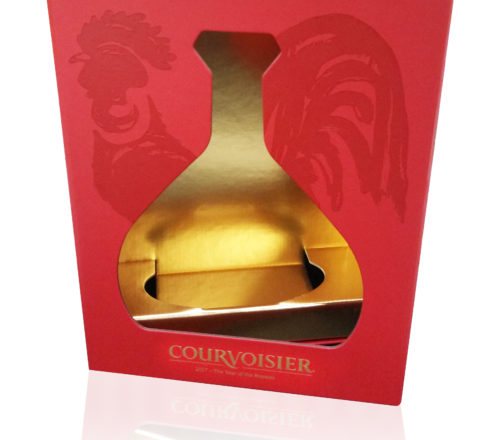 To give the rooster an unforgettable look, we used a unique thermo stock that is designed to react to heat. We used a foil stamping dye (with no foil ribbon being used) to cause a reaction that changes the color of the stock. Hence the dark, burnished look achieved for the rooster image.
3. Gold Award – Sublime Limited Edition Vinyl Box Set
This stunning superset is every Sublime fans' dream. The package contains seven albums, a turntable felt pad, and a set of two lithographs printed on 100 pound accent opaque cover in a vellum envelope.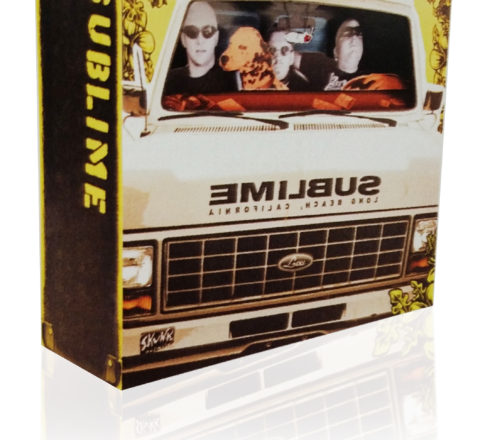 The client wanted the box set to resemble a beat-up Econo van. A variety of materials were required to achieve that vision. For the van shadow box, we wrapped chipboard with 4/C printed matte film lamination. The lid is die-cut, with polyester film for the window so fans can see the Sublime band members inside the van. Other subtle details – the reversed title as if you're reading it in a rear-view mirror, a marijuana joint, and pine-scented air freshener – bring the vision to life.
4. Gold and Innovation Award –

 

The Godfather Collector's Edition
A must for every film buff, the packaging for this trilogy reflects the moods of the films themselves.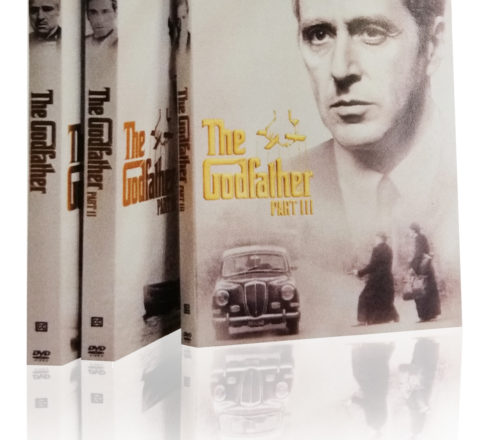 The Godfather films are classy, elegant, and timeless. To achieve this look, we applied an overall 4/C process to silver mylar foil board, then used a custom white plate to coat the print. Soft touch coating made for the perfect finishing touch, giving the package a rich, velvet-like texture. A screen of white and gold tinted title treatment pull it all together.
5. Gold Award – Thymes Collection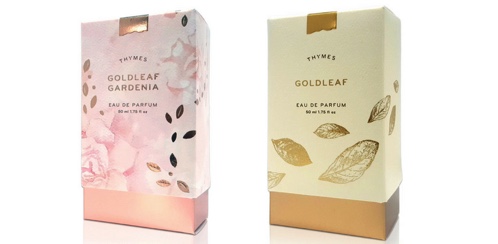 Thymes needed packaging for their line of soaps, scents, and diffusers. Their challenge was to maintain brand identity and continuity while keeping within their desired price point.
The line included nine scents. Because each scent had its own color scheme, light, medium, and dark woodgrain patterns to complement the full spectrum of colors used.
The end product has a high-end look and feel, yet is still cost-effective. This was possible thanks to our unique press capabilities, which allow us to combine multiple textures and finishes. Our Press384 helped us to hit the light pastels (difficult color targets) while maintaining impeccable quality.
6. Excellence Award – Nerium Gift Kit
Nerium doesn't sell their skincare and wellness products in stores, opting instead to sell direct in consumers' homes through sales consultants. So their holiday gift sets needed an attractive package.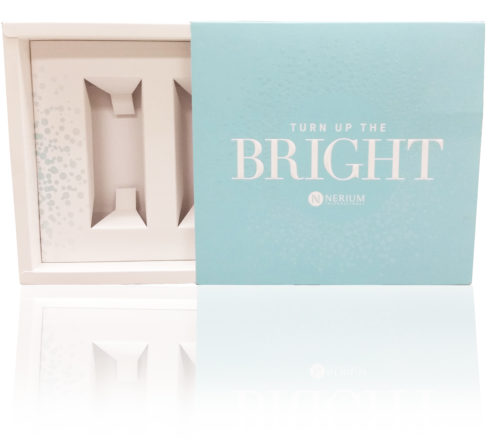 This is the second year we are producing the holiday packaging. This year we coated the sleeves in PMS blue, with a soft touch coating and spot gloss UV to accentuate the embossed "bubble" design on the front of the package. A picture frame style tray was designed to house multiple Nerium product boxes.  Also, the tray was designed with 2-piece and 3-piece interchangeable inserts that allowed Nerium to use the same packaging for both gift set options.
Want to see more packaging? Check out our work gallery!
You can also view past PPC award winning packaging from 2015 and 2016.
---
Related Posts
---