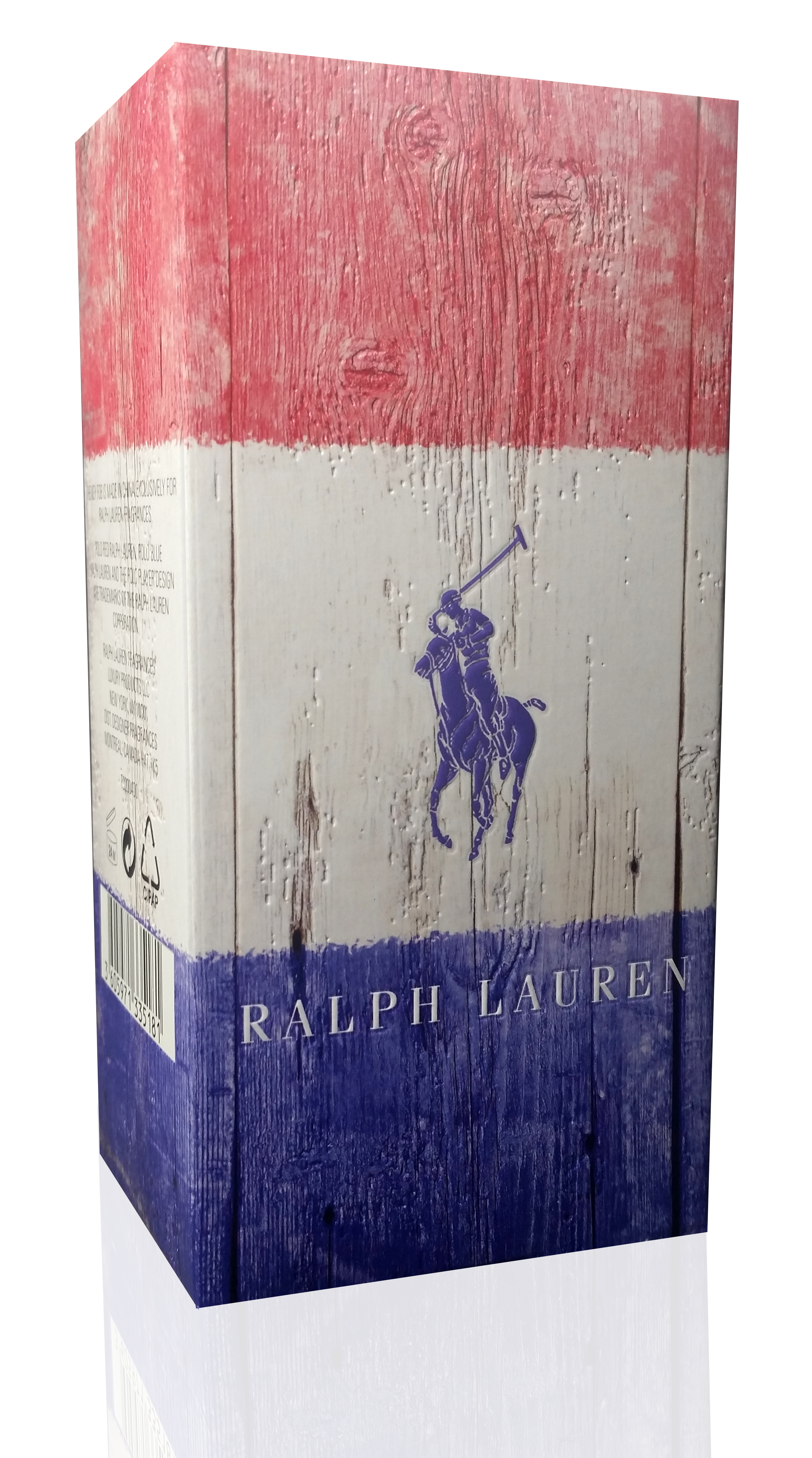 In the HBA (health and beauty aid) industry, new packaging techniques and technologies make it possible to bring a product to market in an unusual, unique, and appealing way. Look over some of the packaging designs that have brought high consumer interest to a brand: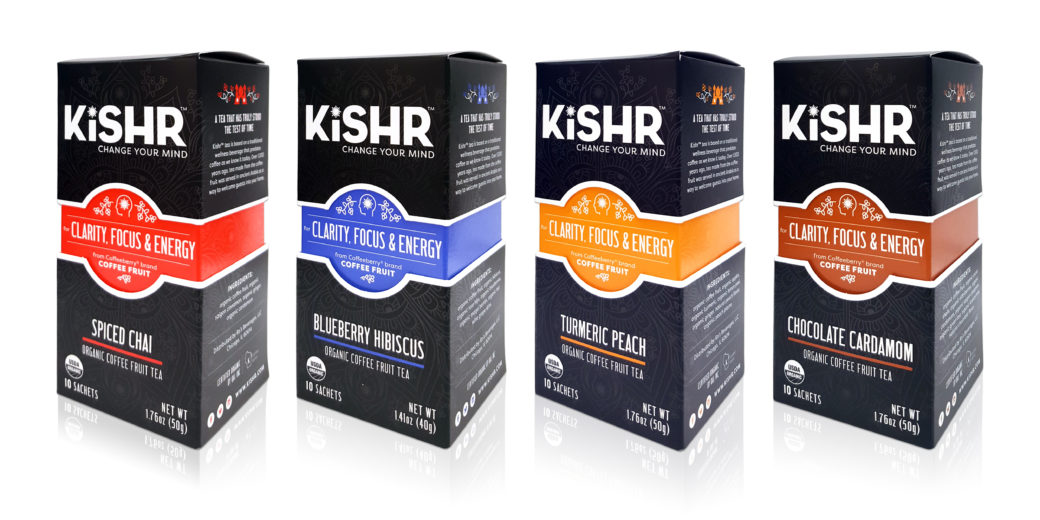 KiSHR
Organic tea brand KiSHR brought several premium teas to market, and the packaging created outstanding "eye-appeal" to stimulate consumer interest and response. The three-piece carton features a fine spot gloss pattern across the front, with a circular die-cut middle band highlighting the benefits of the brand, bring a pop of color, and make it easy for consumers to choose the right flavor made this packaging a standout on the shelf.
Fragrance Packaging Design Trends
Clear branding is always a critical factor in driving sales, particularly in the fragrance market. As a new fragrance is developed, the packaging design should reflect the unique qualities of the scent with the brand as an underlying recognizable theme. Look over some recent examples: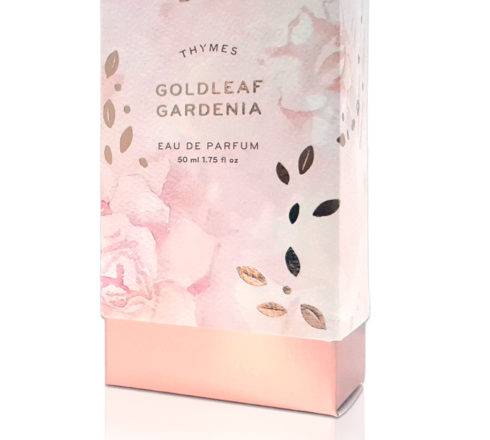 Thymes
The Thymes brand launched three different scents to market. The two-piece carton was produced for maximum consumer appeal, featuring an embossed felt pattern with an embossed ribbon on the upper sleeve, two versions with foil stamping on the base, and the third featuring an embossed wood grain. While all the products have similar design features for clear branding of the product, each box is unique in design, highlighting the features of the specific scent.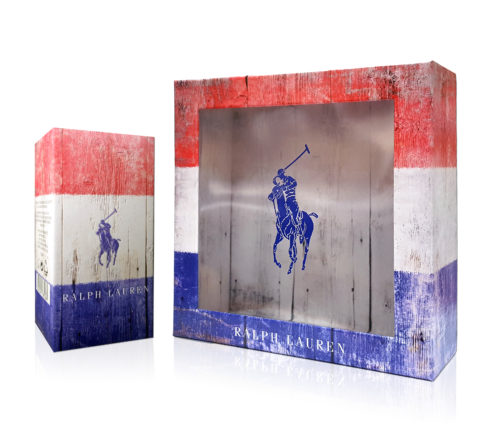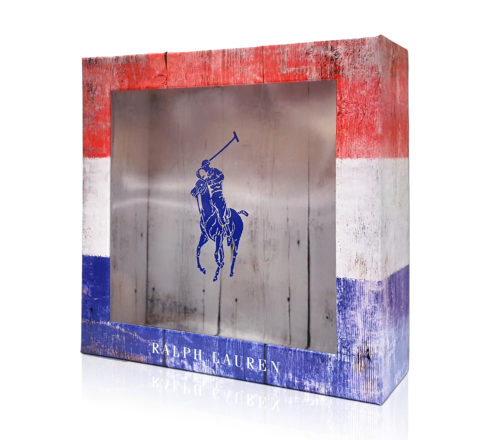 Ralph Lauren-American Icon Program:
Ralph Lauren has over forty years of rich history and the brand is as iconic as it gets. This patriotic program called American Icon, designed for Macy's, features a perfectly executed aged, rustic, yet vibrantly colored look that was achieved through embossing and unique print techniques. These elements translate well across two types of cartons – a folding carton and a rigid carton. The colors, patriotic theme and rustic elements play well into the timeless elegance of the Ralph Lauren brand.
Tocca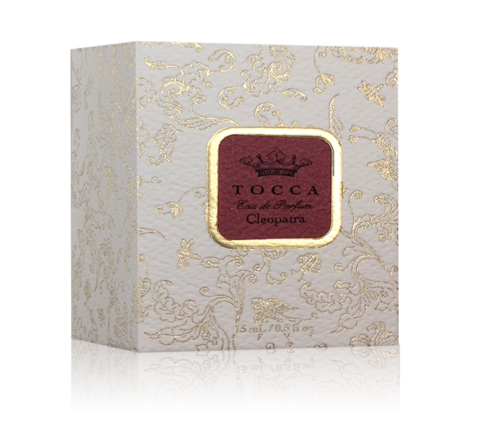 With about three hundred new fragrances released on the market each year, it is imperative that the packaging for a new brand or scent stands out as being luxurious, high quality, and ultimately, desirable. Recent research reveals that HBA consumers are shifting to a desire to purchase higher quality products and brands.
In the fragrance market, certain things never change; consumers want to discover a "signature scent" that is unique, beautiful, and high quality – but with a modern edge. To communicate that feeling to the consumer, rich textural elements play a significant role. Tocca Eau de Parfum presents an image of old world European luxury with a modern edge – their brand identity – with a special print process applied to a more economical substrate rather than a more costly paper product. The result is an impressive outcome for lower cost.
At JohnsByrne, we offer the most advanced printing techniques and technologies, and have deep experience in product launches, redesigns, and all other types of packaging needs for the health and beauty market.  Talk to a print and packaging expert at JohnsByrne today to see what we can do for you.
---
Related Posts
---