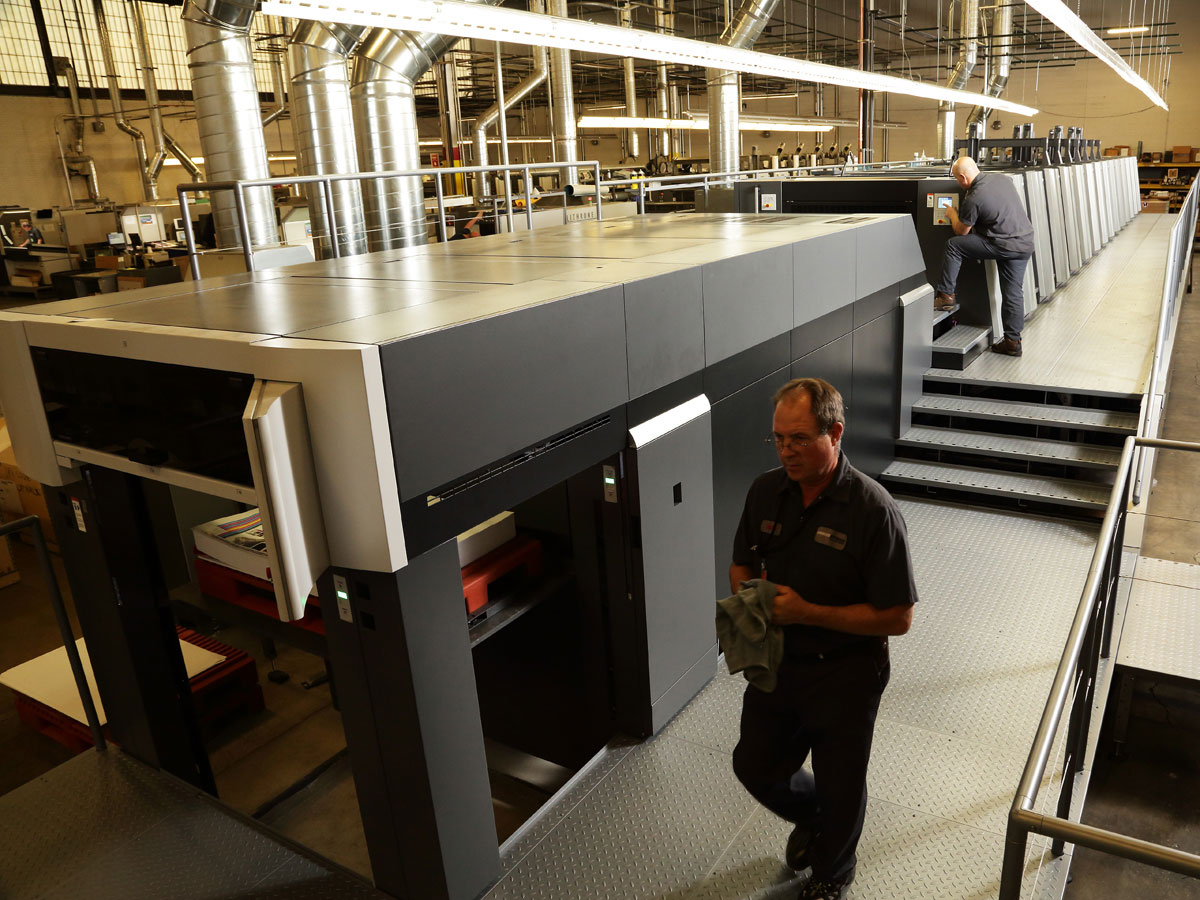 Press384 is only weeks away from its installation being complete. Since August, we've watched this 130ft, 15-unit press, begin its installation journey and it's almost time for our customers to put it to use. JohnsByrne continues to invest in next generation technology to ensure our clients get the newest innovation and the most options. This unique press technology gives you more creative freedom on-press, creating limitless possibilities. The history behind Press384 is just as unique as its configuration. Stay tuned to hear about 'The Back Story" of Press384 on our next Press Watch edition.
Calling All Units: Installation Almost Complete
7-print units (P1-P7)
Following the two drying units (D1 and D2) are the seven print units that deliver standard process and special PMS colors, tinted varnishes, and opaque whites.
Coater 2 (c2); dryer 3 & 4 (D3-d4)
Following the 7-print units is the second coater (C2)and the 3rd & 4th drying units (D3 and D4). The creation of new tactile and visual possibilities continue with coater two. D3 and D4 allow for custom control over drying dwell times.
8th print unit (p8)
The 8th print unit (P8) is next. P8 is strategically positioned between C2 and C3 to allow various varnish creations, combinations, and effects.
Coater 3 (c3)
Following the 8th print unit is the third coating unit (C3) and the end-of-press drying system. Get ready to press the limits to limitless!
More Resources
---
Related Posts
---