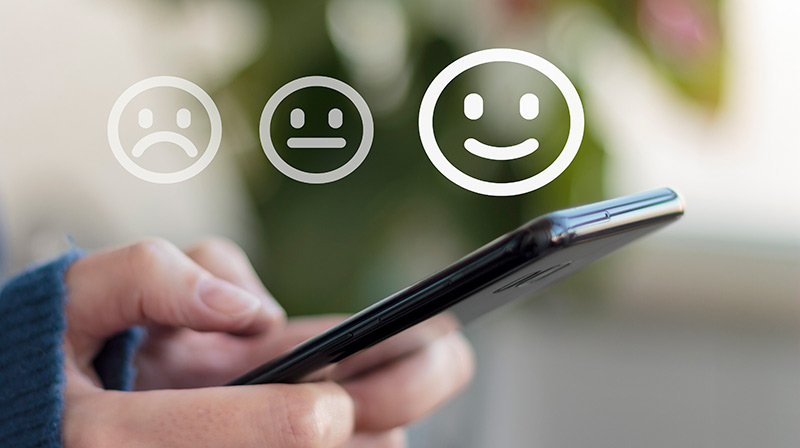 What makes JohnsByrne the logical choice for best-in-class premium packaging, specialty printing and direct mail? Unmatched packaging innovation, of course, propelled by singular structural design expertise, our domestic end-to-end solution and Tier 1 Quality Programs.
But our current customers say it best. This infographic reveals our most recent customer survey results.
Keep in mind that Net Promoter Score (NPS) is one of the gold standards of customer experience metrics, measuring brand loyalty with a single-question survey: "How likely is it that you would recommend Brand X to a friend or colleague?" on a 1-10 scale.
Promoters (9-10) are loyal enthusiasts and refer others. Detractors (0-6) are unhappy customers who may badmouth your brand. Subtract the % of total Detractor responses from Promoter responses to get the Net Promoter Score. The higher the score, the greater the customer happiness with their brand experience.
Our NPS is 84 (vs. your average B2B score of 25-33.)
The rest of the ratings pretty much speak for themselves.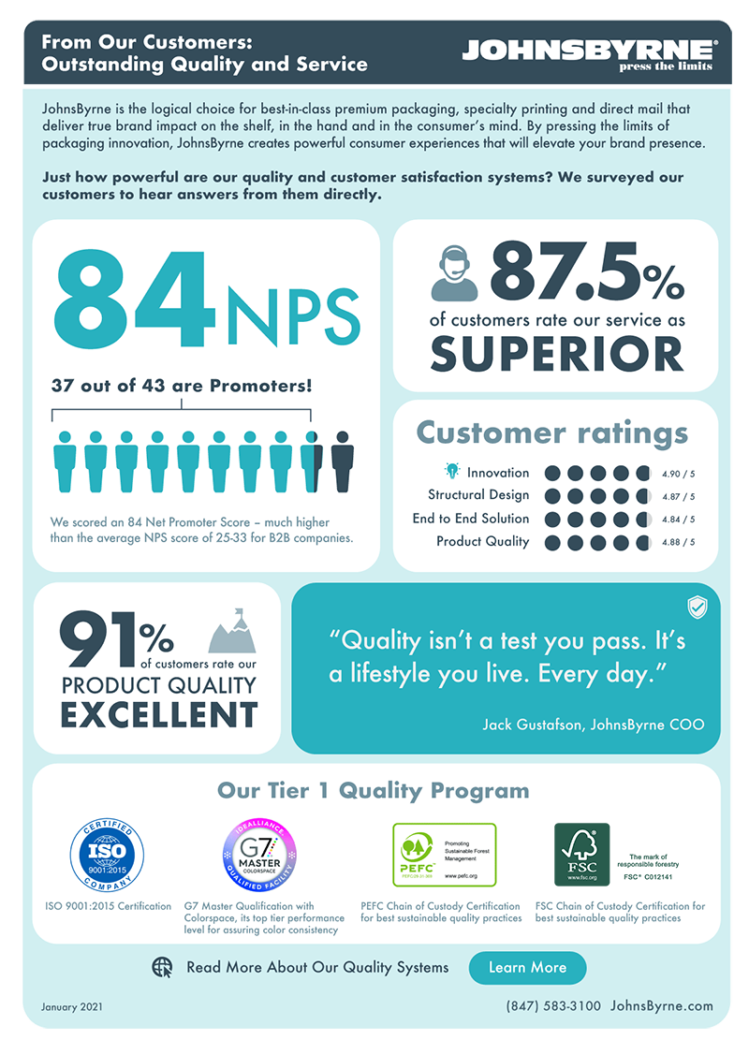 Most importantly, take a look at our client list for context. These are the responses of senior executives of the companies we serve. Some of the world's leading enterprises in Finance, Health & Beauty, Entertainment, Food & Beverage, Wine & Spirits and more. Companies renowned for the high standards they set for every vendor partner.
Before your next packaging project, ask yourself one question: "If the most demanding companies in the world prize their partnership with JohnsByrne this highly, why aren't we talking to JohnsByrne?"
---
Related Posts
---