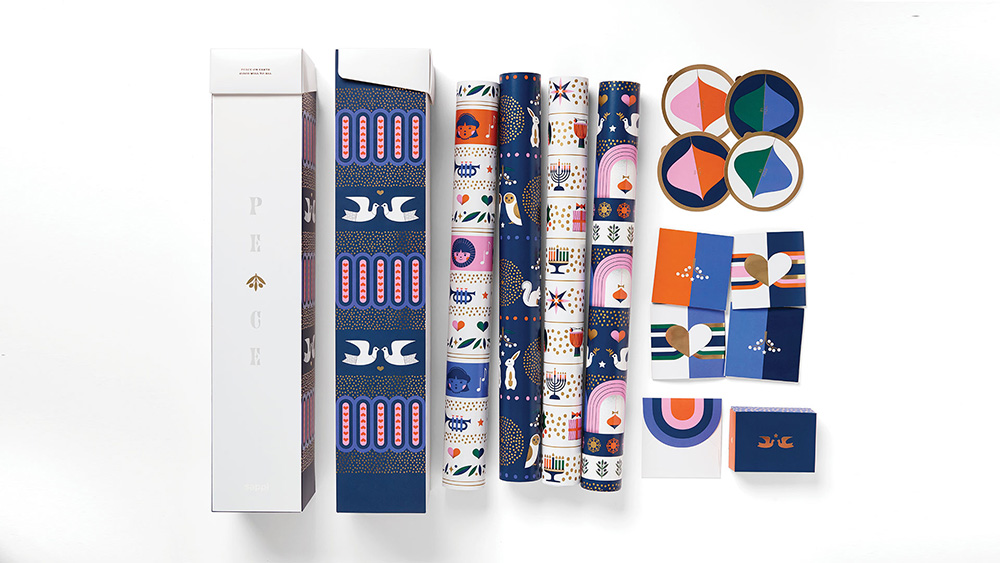 Photo Credits: Paper Specs
Seasonal packaging is a great way for brands to create a fresh new look, as well as gain relevance for the respective time of year, both of which helps attract loyal and new consumers. Although not all promotional trends are suitable for all products or brands, using seasonal packaging when applicable shows the consumer that brands care about their interests. While many people assume that seasonal packaging only qualifies for Christmas or New Year's, the truth is, there are a variety of seasonal promotional trends that may be applicable for most brand categories throughout the year.
When discussing seasonal packaging, brands have opportunities to make their packaging more relevant to consumers by taking inspiration from meteorological changes, embodying how nature changes it colors and moods throughout the year. Each season or quarter is a perfect opportunity to identify opportunities to use seasonal cues to support promotional and marketing efforts. Here are some examples on how brands can go seasonal with their packaging. 
Spring Packaging
When designing packaging for the spring season, a common and easily recognizable color scheme includes both vibrant and pastel colors. Florals play an important part in spring packaging, as many holidays including Mother's Day or Easter embody these spring-like characteristics. A great example of spring packaging is DoTerra's limited edition Mother's Day kits, featuring three of the brand's essential oils. The brand created a packaging design that uses a bright and bold citrus green color. In addition to the spring colors, the packaging also has accents of floral imagery using a clear rainbow foil, that reflected elegantly in the sunlight.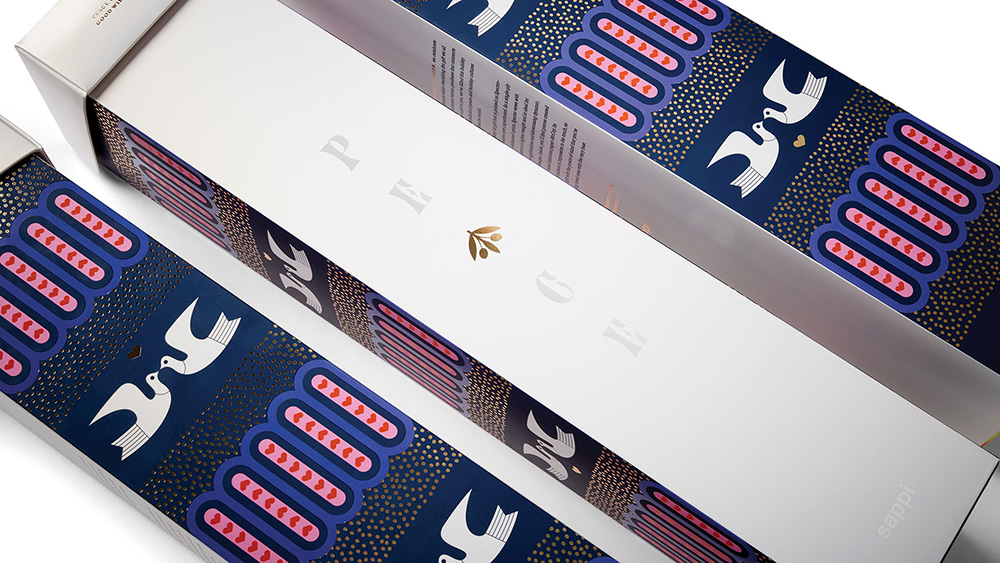 Photo Credits: Paper Specs
Summer Packaging
Like spring packaging designs, summer packaging trends tend to focus on bright and fun colors. In addition to a bold color scheme, summer packaging designs like to play on the concepts of warm weather, vacation, beach, and summer holiday themes. One effective summer packaging design is a Fourth of July-inspired kit. By creating packaging that uses the holiday colors or flag imagery, you can cater to the millions of Americans who celebrate this day. A Fourth of July kit may especially be helpful for brands in the distilled spirits or food industries, as millions of dollars are spent on these types of products each year for this day. Other season-worthy packaging kits can include Margarita kits to celebrate the summer and commemorations like Cinco de Mayo.
There are some brands, however, who may feel as if creating a summer look may veer too far from their normal branding. It is important to note that while bright colors and beach-themes are great styles for summer packaging, businesses shouldn't create packaging that is unrecognizable or doesn't seem to be created in a style that their target consumers would appreciate. For brands that want to take a simple, minimalistic look on summer packaging, adding die-cut windows that show a glimpse of color or using bright colors to highlight the brand name on an otherwise neutral-toned package are both effective ways to create a packaging design that matches the styles of the current season.
Autumn Packaging
When people think of autumn, many think of colorful leaves, rustic colors, and holidays like Thanksgiving and Halloween. A great way to capture the essence of fall through packaging is with artisanal and rustic-styled packaging. This style of packaging can be created by including a minimalistic design, a neutral color palette and raw materials, such as wood and naturally-colored paperboard.
The spirits brand Rémy Martin provides a great example of rustic, fall packaging. JohnsByrne helped develop a Rémy Martin 1738 VAP kit, that featured a sample size of the exclusive Remy Martin XO bottle. The XO bottle was made with rich, autumn flavor notes, including plum and candied orange, and had a hint of hazelnuts and cinnamon. The packaging was designed to elevate this tasting experience. The clear glass bottle allowed the rich brown color of the cognac to show, which helps conveys the essence of the fall season. The gold and brown tones in the label also work to do this. The structure of the packaging is shaped similar to an orange, which plays into the natural theme of autumn.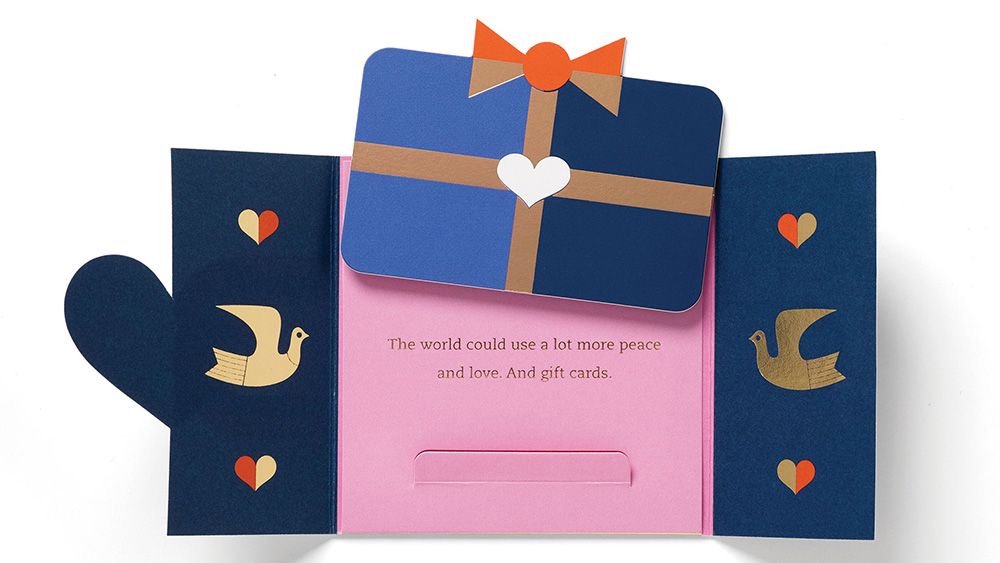 Photo Credits: Paper Specs
Winter Holiday Packaging
Possibly the most popular time for seasonal packaging is the winter holiday season. Holiday packaging is successful for many reasons. By creating a festive packaging design your brand can produce a positive emotional response from customers. This, in turn, makes your product – and brand – more memorable in the eyes of the consumer.
Holiday packaging goes further than slapping imagery of a reindeer or Christmas tree on your packaging. Great holiday packaging conveys the message of the true value of the holidays. While this can differ between each person, usually people think of the holidays as a time for spending time with family, nostalgic memories, and giving to others.
In 2018, Sappi created a Gift Wrapping Holiday Kit as a "Thank You" to their clients. The kit featured holiday colors like blue, orange, pink, gold, and used pearlescent coating for a luxurious look. The packaging also opened to show a closed flap with a short but sweet holiday message. After opening the flap, clients would find Sappi's gift wrap. Not only did this give clients a chance to experience Sappi's paper products, but the packaging offered a memorable unboxing experience for customers and helped to spread the message of giving to others. This allowed customers to feel valued and helped to foster a more positive feeling about the brand.
Create Your Next Seasonal Packaging Design with JohnsByrne
There are endless ways to create unique and impactful seasonal packaging that can help you build stronger connections with customers. Have a seasonal packaging idea in mind? Work with our team at JohnsByrne to create a seasonal packaging design that fits both your brand and the season at hand.
---
Related Posts
---