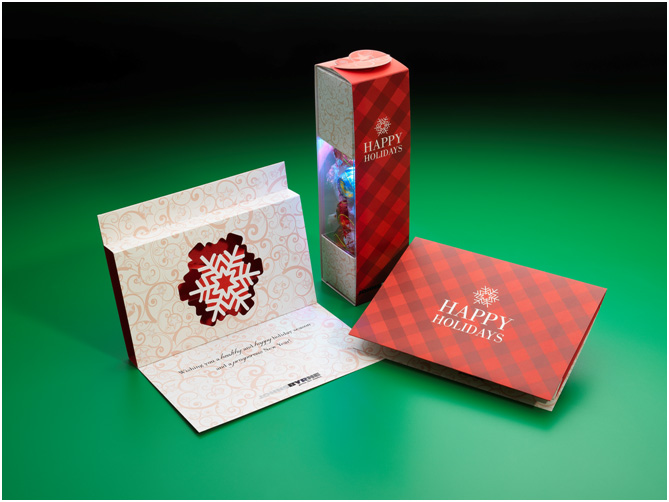 The holidays are upon us!
It's hard to believe it's that time of the year again, but we're moving into a crucial period for your brand. Consumers are willing to spend more, but your competitors will fight you tooth and nail for that holiday sales boost.
With so many great promotions out there, your packaging can make the difference between a customer choosing you or someone else. There isn't a better way to draw busy eyes during those heightened "impulse buying" frenzies.
It doesn't need to be unreasonably expensive to do this either. With the right plan and packaging partner, you can highlight your brand and make the most of the holiday season.
Creating and Unforgettable Experience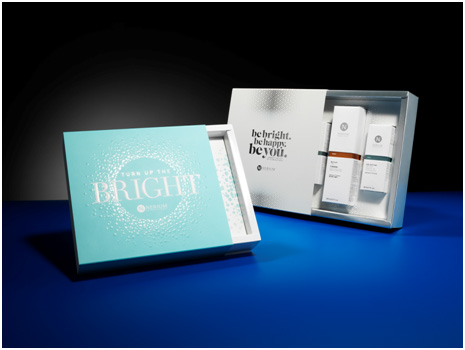 The holidays mean good food, travel, and family. They are deeply emotional times for people – and often their favorite time of the year.
Seasonal packaging can contribute to these emotions. Consumers are already willing to spend more because they are in a heightened emotional state. They are thinking about finding the perfect gifts for the people they love.
If you can connect your products to these emotions, you'll win over customers and become unforgettable.
How?
By turning your packaging – seeing it, feeling it, and even opening it – into a memorable experience.
Imagine being able to recreate the emotional impact of anticipating a gift, opening it, and the payoff that comes afterward. The right combination of printing effects and structural design will help you do just that.
Press and Finishing Effects
Achieving an attractive holiday look doesn't have to be cost-prohibitive. And with such intense competition, now's the time to invest in every little edge you can.
There are plenty of inexpensive alterations you can make to your regular packaging that nail the holiday look.
Here are just a few:
Adding red, green, or other holiday colors
Adding die cuts (whether in holiday shapes or not)
Holiday themed off-print finishes (snowflakes, ribbons, garland, etc.)
Adding foil stamping, using metallics
Structural Design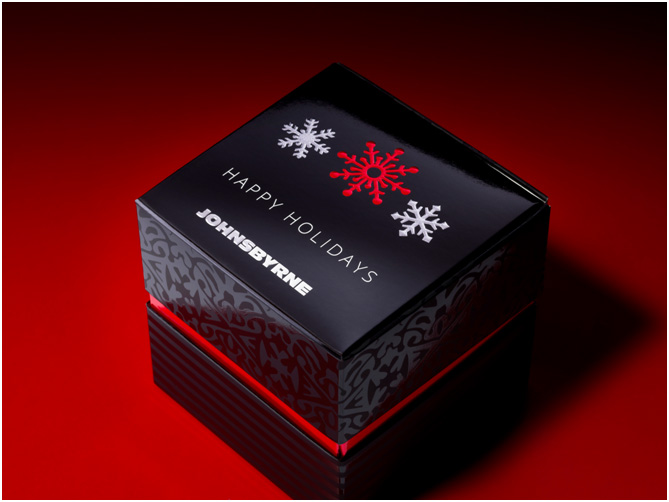 While many brands focus on special holiday-themed print effects, they often overlook the structural design of the packaging itself. These designs play a crucial role in delivering an unforgettable holiday experience.
Here are a few ways how:
Using promotional folding cartons.Promotional folding cartons offer an incredible amount of flexibility that help you align with your brand, the holidays, and motivate shoppers to buy.
Trying gift-with-purchase (GWP) packaging. In a competitive holiday season, it helps to give shoppers a little extra incentive to buy. GWP packaging highlights the main product while also showcasing the smaller bonus that comes with the purchase.
Using multiple box packaging. Multiple boxes build anticipation during the opening process, creating an experience like receiving a gift.
Finding the Perfect Fit for Your Brand
The importance of nailing your holiday packaging can't be emphasized enough.
Bennett Trembicki, one of our account executives, said it best in our Ultimate Guide to Packaging Health and Beauty Products eBook:
"If you can evoke a sense of season through your packaging and print design, your consumers are more likely to purchase the product… it becomes a celebration piece."
This is an art more than a science. Ideally, you want to celebrate the holiday season while reinforcing your core brand and look, not distracting from it.
We have a lot of experience helping clients do just that here at JohnsByrne. Go here to visit our extensive work gallery.
---
Related Posts
---