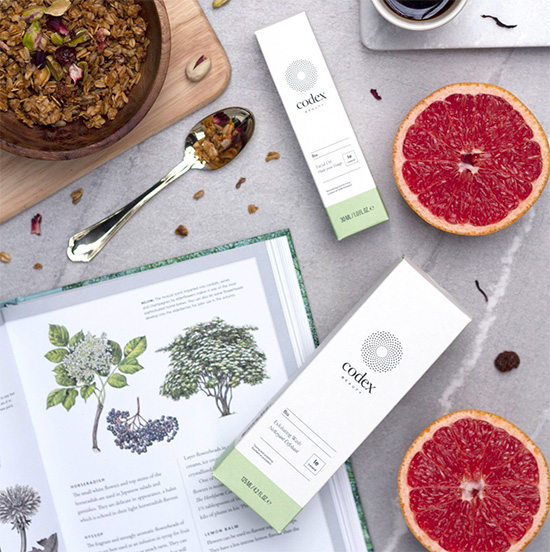 Just about every consumer brand today is making strides to be eco-friendly and more sustainable. For some brands, their entire line and products are based on sustainable, eco-friendly roots. For others, it's making small changes in areas that matter that make an impact on their goal to be more sustainable. The good news is, no matter the size of your brand, there are a wide range of changes – both big and small – that your company can make to create more sustainable packaging options.
Sustainably-Sourced Packaging Materials
When possible, using sustainably-sourced ingredients plays an important factor in creating a sustainable product. This can include using materials from domestic sources. When companies source products and materials domestically, transportation emissions can be decreased. A brand's carbon footprint will also be reduced, as less packaging is usually needed when companies source products and materials domestically. Buying recycled materials from local collections or mills is another sustainable practice for brands to partake in. From an economic standpoint, investing domestically benefits the local businesses you are supporting and, in turn, helps the local economy.
Additionally, using packaging materials that are sustainably-sourced is an effective way to create a product that is more eco-friendly. While creating sustainable primary packaging may not be possible for every brand, depending on the product and the set budget, luckily, using sustainable materials for secondary packaging is a feat that can be achieved by by almost anyone. Companies can choose to make a small percentage of their packaging materials sustainable, when others can make all of their packaging materials completely sustainable.
There are different types of popular sustainable materials to choose from for your packaging. Two commonly-known sustainable materials are listed below.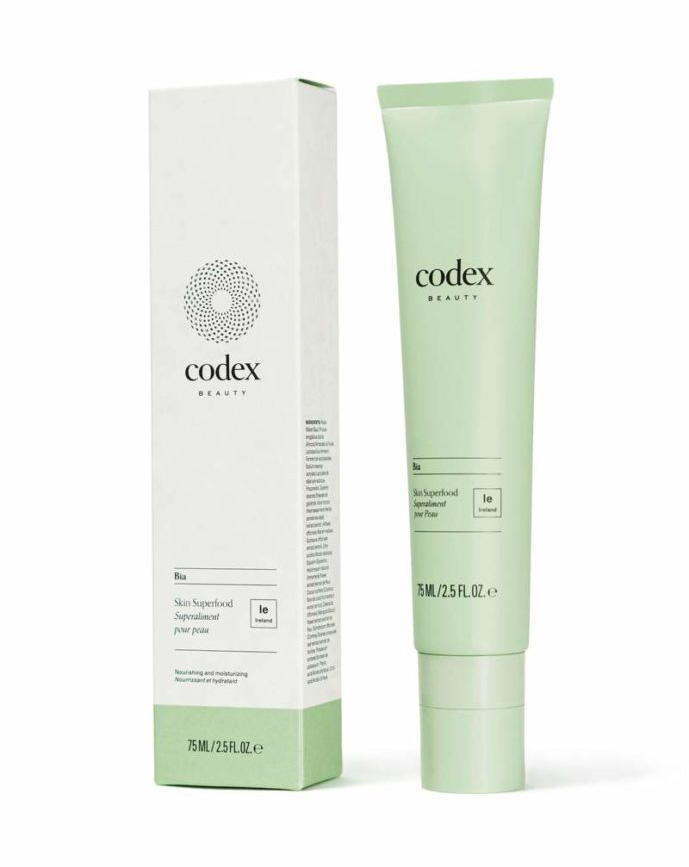 Photo Credit Codex Beauty
Post Consumer Waste Paper
Post Consumer Waste is recycled paper that is made from waste people have used previously. Rather than being thrown away in landfills, Post Consumer Waste is recycled and can be used for any paper product, such as milk cartons, books, and more. This is a more sustainable option than using virgin paper (a paper that is taken directly from the pulp of trees and does not contain recycled material).
FSC® Certified Materials
Products that earn a Forest Stewardship Council® (FSC®) certification have been sourced from responsibly managed forests and/or have been made from post-consumer waste.
For FSC®-labelled materials, there are different material categories, including:
FSC® 100%: certified products that come completely from FSC®-certified forests.
FSC® Mix: FSC®-certified products made from numerous sources, such as recycled materials, FSC®-certified virgin fiber and/or controlled wood.
FSC® Recycled: products made with recycled materials only
Reduce Packaging
Designing the structure of your product's packaging to use less packaging will make your product more sustainable. It is important, however, to use a balanced amount of packaging. While brands want to avoid using an unnecessary amount of additional packaging material, using too little can risk the integrity of the product. Therefore, it is important to ask yourself, "how much packaging material can be used without sacrificing the quality of the product or its packaging?" Carefully think through these three items when considering "lightweighting" a packaging material.
First, lightweighting packaging material can have an effect on the visual appearance of the packaging. A lighter material could cause cracking of the printing in the areas where you having folding or scoring. You might see blotchy or uneven print laydown caused by lower weight stocks. Another consideration is you can lose some rigidity and body, which can cause a stock to curl, and will have ramifications with our next area to focus on, manufacturability.
Second, think through how a thinner material will react to your manufacturing and processing of the product. Will a lightweighted material stand up to the weight of the actual product when it's inserted and shipped in the new packaging? Make sure you are not going to experience tearing or failures on automated lines with a change in the packaging materials.
Third, make sure you consider the shipping and distribution life cycle the product is going to experience on the way to your customers' hands. We strongly recommend doing shipping tests to ensure, the product and it's packaging arrive the in the same state it left your facility in. Damage to a product during this phase can have dramatic downstream costs and loss of revenue for your organization.
The positive change to a more sustainable package can be a costly and painful one if you are not completely thinking through these three elements.
Multipurpose Your Packaging
Multipurpose packaging is a creative and fun way to make your product more sustainable. What's more, there are many different ways that you can make your packaging multifunctional. As an example, imagine a brand is creating secondary packaging made from paperboard for a food or drink marketed at children. A great way to make this secondary packaging multifunctional is to design it so that once it has been used for its original purpose (to protect the product), it can be folded and configured into a paper child's toy or figurine. For example, McDonald's has successfully used this concept with their iconic Happy Meal box. In the past, once it was finished with its original purpose, the Happy Meal box had been designed to be folded into a toy for the child. McDonald's has also designed the Happy Meal package to fold into VR goggles, creating a memorable experience for the consumer.
Create a Sustainable Packaging Design With Help From JohnsByrne
Sustainable packaging not only helps the environment, but can make a positive impression on consumers. If your brand is looking to get started on your next packaging design, contact our experts at JohnsByrne to collaborate on creating a sustainable design.
---
---
Related Posts
---