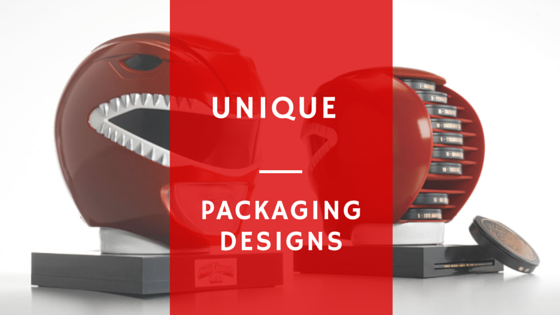 Unique packaging is hard to come by. With so many products competing for attention on the shelf, achieving uniqueness is almost impossible. Whether it's launching a new product or updating an existing packaging design, branding managers, packaging designers and engineers, along with suppliers, are constantly being pushed to deliver on innovation.
According to the Oxford English dictionary, unique is defined as
"being the only one of its kind; unlike anything else or particularly remarkable, special or unusual"
When it comes to packaging, uniqueness can be achieved in a variety of ways including:
structure
functional features
interactive features
design elements


Let's review some of the most unique packaging projects that have left our workshop and see what makes them unique. The criteria:
Structural Uniqueness
Structure, or shape, of packaging is a sure way to achieve a unique overall look. Unusual shapes or structures instantly draw the eye and demand attention. Let's take a look at two of our most unique structural packaging projects and what made them so unique.
Functional Features
While unique structures create an eye-catching design, functionality is still major requirement for any packaging design. What truly makes a packaging design unique is blending function with innovation for a completely new take on a standard or expected feature.
Interactive Features
Perhaps the hardest elements to apply to packaging, interactive features create a unique experience for the end user that captivates and forges a brand connection like nothing else.
Design Elements of Unique Packaging
All Unique packaging designs begin with the product at the center. Packaging serves to not only protect, but also enhance and highlight both product and brand attributes. Expert application and use of specialty coatings, inks, substrates and press effects is what takes an ordinary design to the realm of extraordinary.
Top Packaging Designs
Here are some of our best candidates for structures, functionality, interactivity and design.
Power Rangers Legacy: The First 20 Seasons
Industry: Entertainment
Unique Factor(s): Structure & Function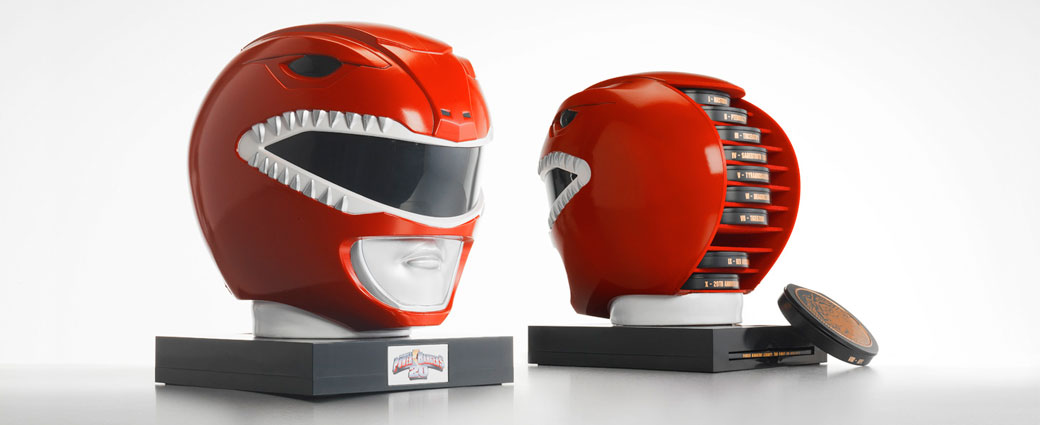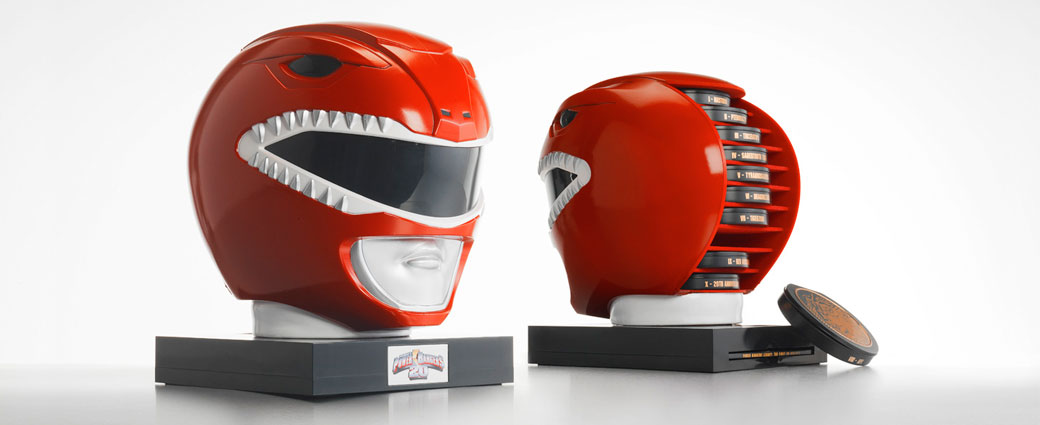 While most DVDs can easily be packaged in cases and standard boxes, this packaging design, featuring a compact design shaped exactly as the iconic TV series charactes' helmets, truly creates a unique look. The back of the helmet features a series of slots embedded in the helmet to hold the DVDs in place. Intricate grooves and details furthermore help create an almost replica of the helmets used in the show. Need more? The base's opening reveals an informational booklet about series that helps inform fans.
Dexter: The Complete Series
Industry: Entertainment
Unique Factor(s): Structure & Function

Yet another packaging design that offers unconventional structural but practical design is Dexter's crime drama collection. The structure, a faceless head, not only creates an instant showstopper, it also provides interactive features. To access the red-colored DVDs, the head pops open revealing individual slots for each season's DVD. The complete design is representative of the show's plot and everything fans know and love about the series.
Under the Dome: Limited Collector's Edition
Industry: Entertainment
Unique Factor(s): Structure & Function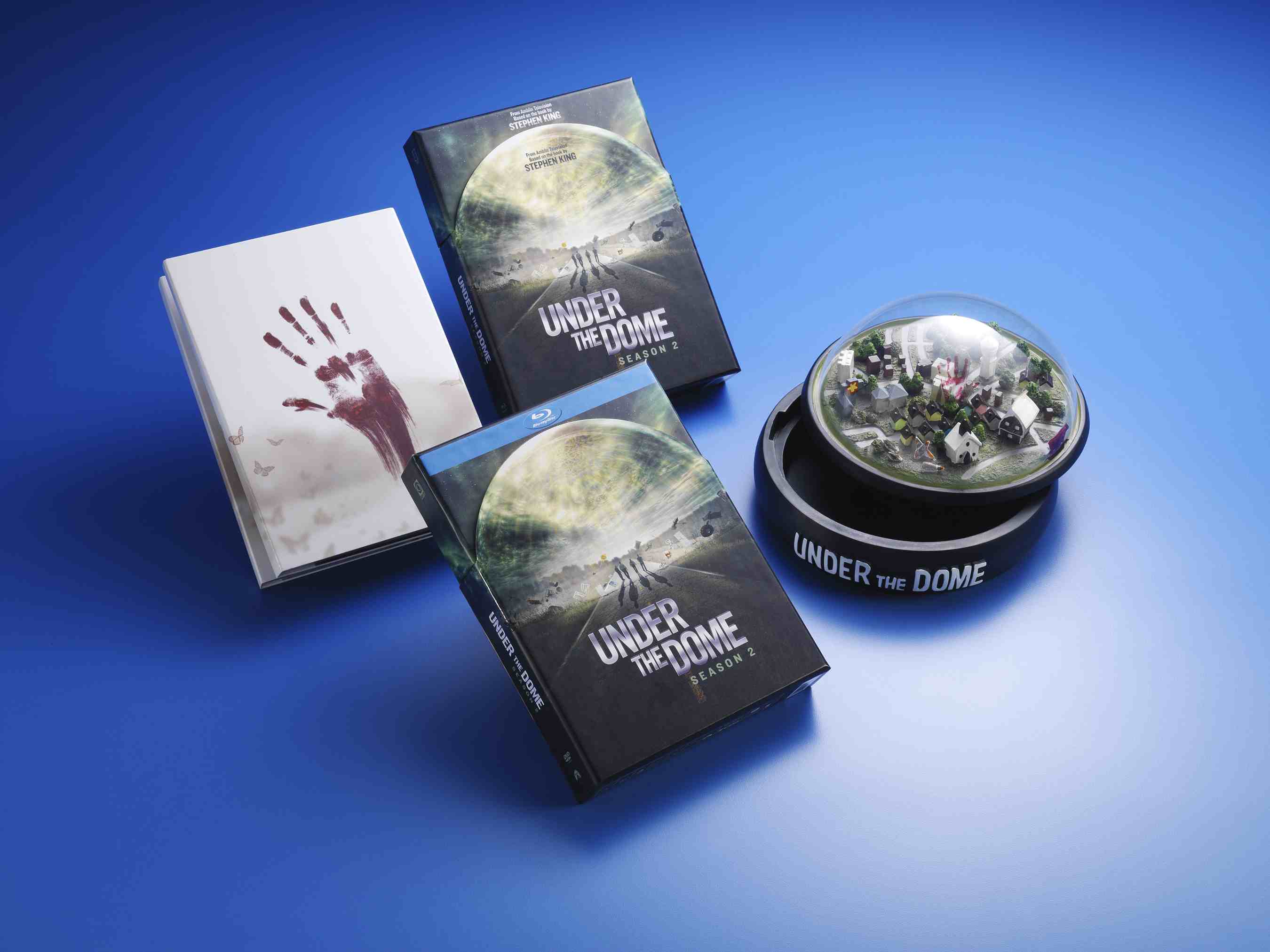 A true celebration of the series, Under the Dome's Limited Collector's Edition is everything a fan would want. Leaving behind generic DVD boxes or cases, the packaging delivers on drama, function and a structure that is so iconic and representative of the show itself. The packaging itself features a dome just like the one in the series. The clever design also serves as a storage unit for the season's DVDs. Opening the dome is not only an interactive experience for fans, but also an exhilarating and unique experience that helps reinforce fan loyalty and excitement.
Werther's Product Launch Kit
Industry: Food & Beverage
Unique Factor(s): Interactive & Function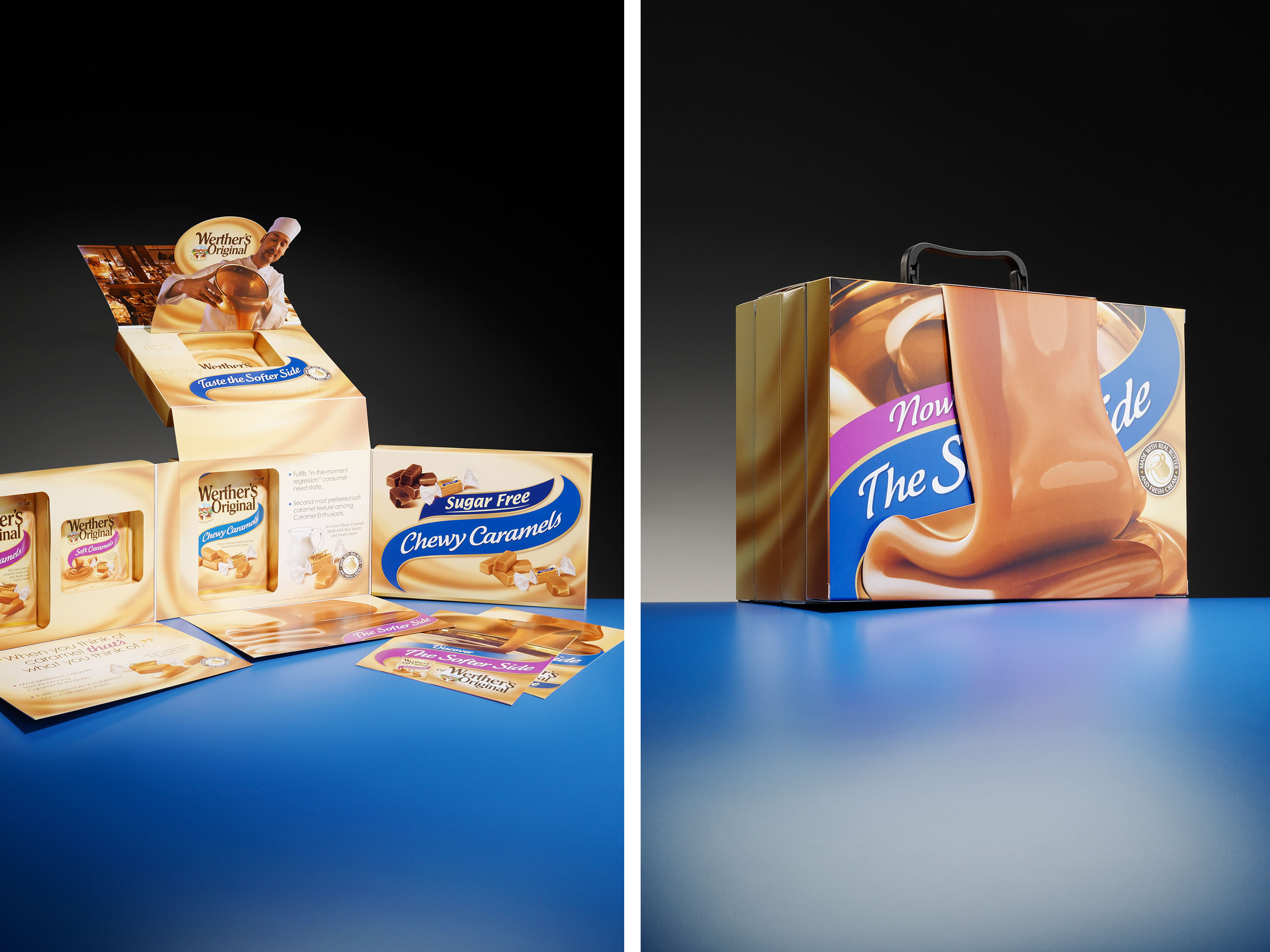 While the majority of product launch kits can be forgettable, Werther really takes the cake with an impactful product launch kit that is reminiscent of the brand's iconic caramels. The adventure begins with the sealed kit, resembling a lunch box or brief case, with a closure that looks almost as realistic as the real caramel itself. Featuring informational cards and cavities to feature actual caramels, the kit creates and interactive experience for the user.
Redken's Grooming & Hair Color Kits
Industry: Health & Beauty
Unique Factor(s): Design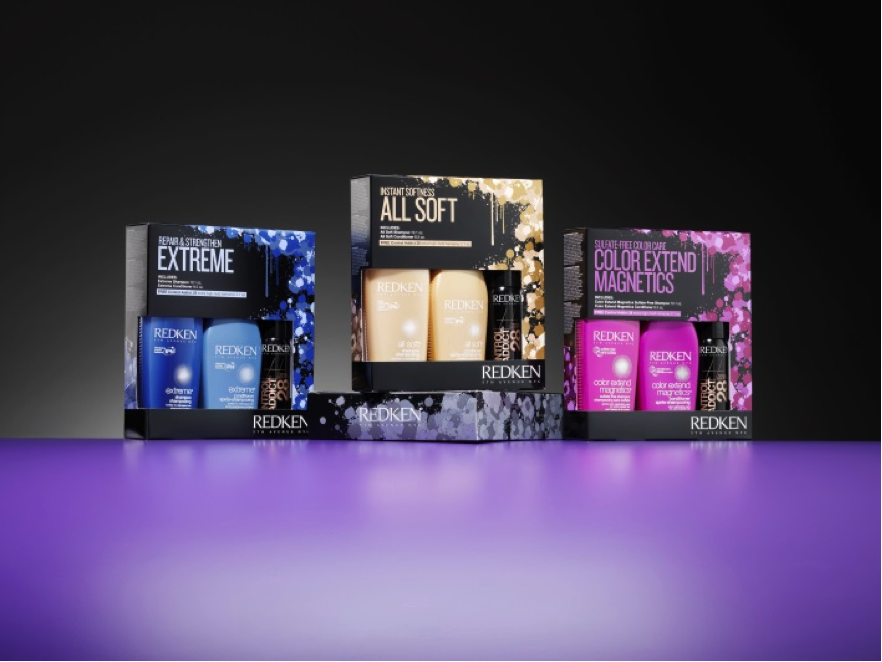 Designing and developing packaging requires a deep knowledge of the end-user and what appeals to them. Redken's kits deliver on unique designs that help promote the product while creating a visual "wow" factor. To create the wow factor, JohnsByrne worked with the brand's packaging designers to create a unique effect featuring a premium silver inks and foil that resembles real paint splotches. The combination of the foil effect and vibrant colors creates a winning design that is sure to catch anyone's eye.
Twin Peaks: The Entire Mystery Set
Industry: Entertainment
Unique Factor(s): Interactive & Design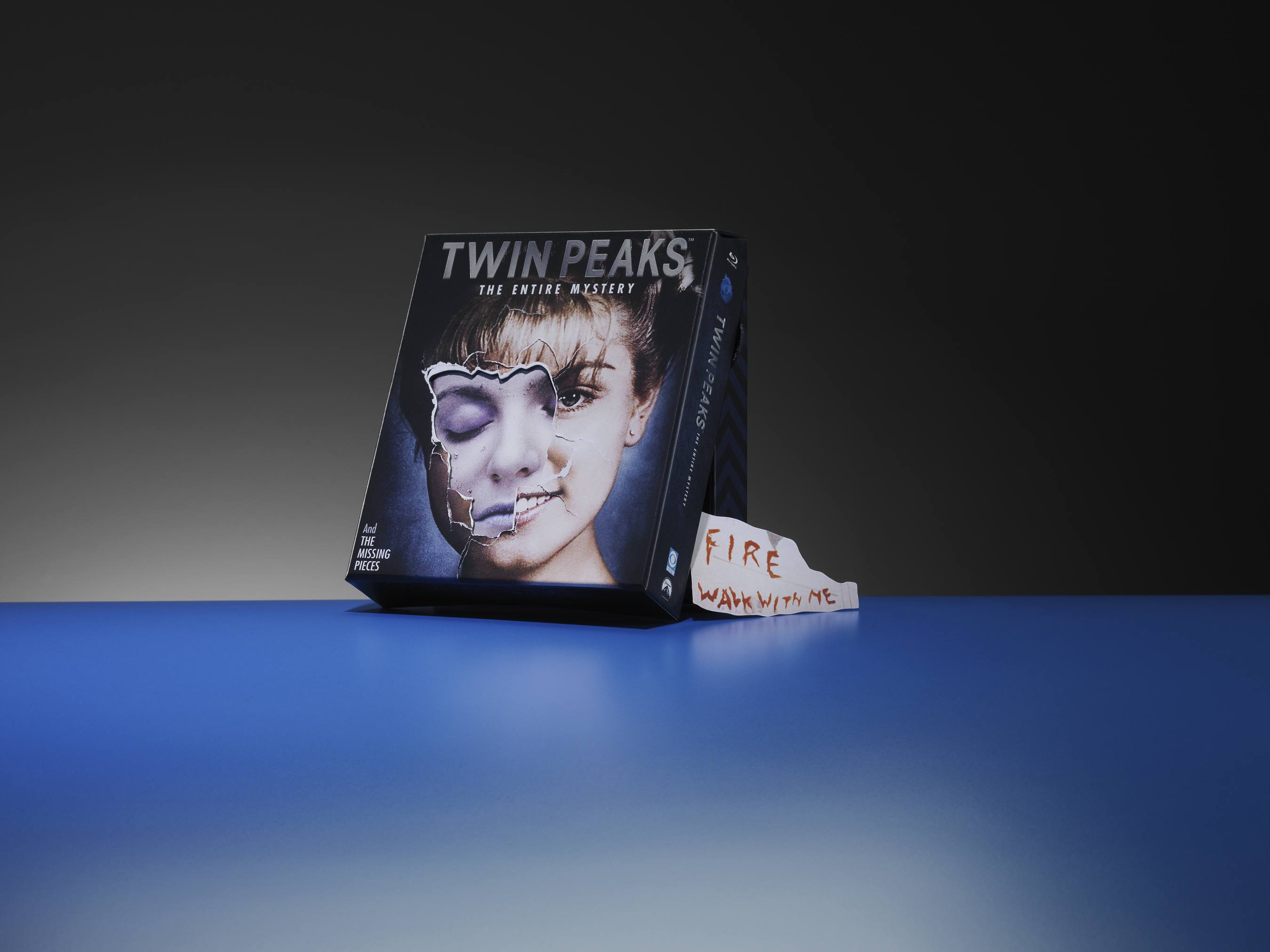 This packaging delivers on what many can't achieve: take a two-dimensional packaging concept and turn it into a three-dimensional experience. The artwork and die cutting, showing the main character's homecoming queen portrait smashed with an image of a corpse underneath, is a layered technique that creates the three-dimensional effect. The inside reveals an informational booklet and individual slots for each DVD in a flipbook like manner. Each reveals different imagery reminiscent of the show's most memorable episodes. The entire adventure ends when the box set reveals a secret compartment in what appears to be dirt. Inside is a scrap of paper with "Fire Walk with Me" written on it. Beginning with the cover and ending with the secret compartment, this package design lives up to the iconic TV series.
Unique Packaging: The Final Word
Unique packaging is remarkable and can stand on its own. While a unique packaging design begins with an idea and sketches, execution is key to making the packaging come to life and live up to its intended unique factors. A state-of-the art pressroom, structural design with the latest finishing equipment is also a must to properly execute your vision.
With over 50 years of packaging and print experience, the JohnsByrne team can help you create a unique packaging for your product. Ready to stand out from the crowd? Get in touch for a free innovation consultation today!

---
Related Posts
---