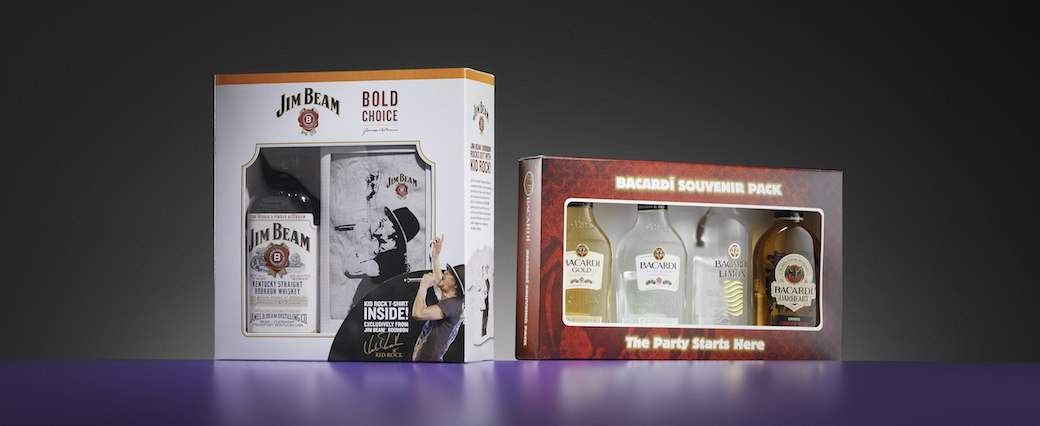 Suppliers, retailers and marketing gurus are beginning to understand the impact a successful packaging design has on a company's market share, brand and sales. According to a recent study, shoppers purchasing beverages spend two-thirds of their time processing the visual aspects of the product. Because the market is saturated with new wineries and spirit manufacturers, product specs are becoming marginalized as packaging is becoming increasingly important.
Packaging that Communicates
Successful beverage packaging seeks to quickly convey the details of the product. If you have a heavy, fruity red wine, your label and bottle should convey that. Fewer and fewer consumers are reading labels, and more are trying to infer quality and taste based solely on the bottle and its packaging.

Customer communication in packaging is tricky. There are certain "tells" involved when producing an innovative package. These tells are meant to help customers infer product specifications. Being too creative might mean alienating potential buyers, yet as a beverage manufacturer, you want to create a memorable product that sells well in the market.
There are many ways to communicate to customers. Size, color, shapes and brand design staples can all help consumers explore new options. Thanks to stylized television shows like Mad Men, consumers are moving away from the gritty bar scene and opting for a high-end, socialite feel. Packaging is having an increasingly significant impact on consumer sales as a result.
Many companies and beverage manufacturers are working with packaging companies and designers to find a marketable package as opposed to a marketable product.
Convenient Beverage Packaging
Recent trends have shown that customers are increasingly looking for convenience in their packaging. Some famous liquor brands have begun adding shot glasses, or in the case of mixers, measuring tools, with their products.
Easy-to-open containers have also experienced wide demand. Even respected brands are increasingly replacing corks with twist-off caps. Not only does this lower cost for the company and consumers, but the convenience is appreciated.
Current Trends for Beverage Packaging
Understanding public perception and why certain trends are becoming so popular is vital to selling your product. The following are some new trends that have been identified by analysts:
Size. In order to capture the attention of consumers from the shelf, bottles need to be different from items sitting next to them. As a result, smaller beer and liquor bottles are becoming increasingly common. Some companies are implementing raised logos on the sides of their bottles.
Brand Statements. A brand statement is a "personality" designed to reach a certain audience. For instance, research shows men are more influenced in the store by prestige and authority in the brands they purchase. Ratings by third parties and a somewhat higher than average price tag tend to bring in male customers.
Women, on the other hand, are more interested in the social experience of drinking wine and spirits, as well as the story told on the label.
Women are therefore more likely to buy a product recommended by somebody they know, or if that product has an appealing package.
Text. When creating product launch kits, packaging and labels for your wine and spirits, don't overload them with too much text. Customers are often in a hurry to make a purchase and get out, so if your packaging has too much information, they may not read any of it.
What you put on your packaging should also be relevant to your product. Creating an engaging story about the product sounds intriguing, but this strategy can fall flat.
Perfect Packaging to Speak to Your Target Audience
With years of experience and extensive market knowledge, JohnsByrne can create your packaging to effectively communicate your product and your story for every launch, new flavor or promotional or holiday program. We offer value added packaging (VAPs), point of sale displays, and holiday or seasonal folding carton packaging.
Our sleek displays, fun packaging, and relatable designs give you the ongoing marketing edge you need to outshine your competition. Please contact us today to learn more about how we can transform your packaging.
---
Related Posts
---