« Back
What Men Really Want: Cosmetics Packaging With Men in Mind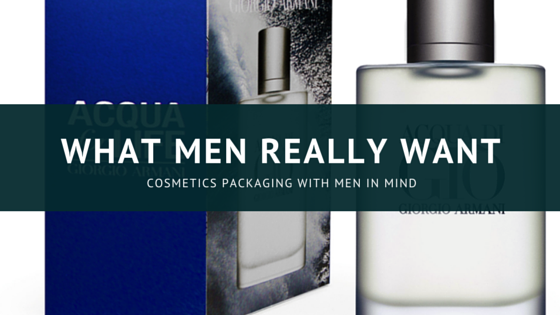 Men are from Mars, women are from Venus. We've all heard this before. But just how far do these gender differences go? Mass marketing approaches to product design and packaging are hardly the best approach for any company.
When it comes to packaging cosmetics and self-grooming products, understanding and addressing gender differences may have a profound impact on overall purchasing behavior. Studies have demonstrated that there might just be something unique about packaging products for women and men.
Let's explore three key packaging elements, shape, color and graphics, and how each gender perceives and is influenced by these.

Shape
The overall shape of a product may in itself send a clear message regarding its appeal to the male or female gender. Whereas females tend to prefer free shaped, curved or rounded shapes, men typically prefer more geometric shapes such as squares or straight-lined shapes.
This is a phenomenon that can be easily observed in the cosmetic industry in products such as colognes and perfumes. Whereas many women's perfumes used more curved shapes as their packaging structure of choice, most men's colognes tend to utilize geometric shapes such as squares or rectangles.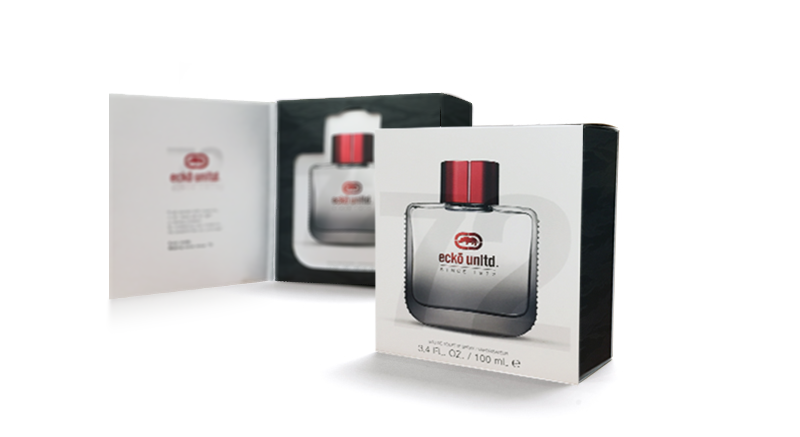 Colors
When it comes to color, men respond better to cool tones and achromatic colors such as black and grey. Women, on the other hand, tend to prefer warmer colors.
Although many brands are now trying to approach packaging and product marketing for males in a more modern approach, the predominant colors for cosmetic products, be it after shave, deodorants or colognes, is still black and blues for men. These masculine colors dominate much of the industry.
Graphics
Graphics, whether logos or additional graphics added to the packaging for information or education purposes, also play a role in creating a packaging that adequately appeals to men. Men are drawn to simplistic graphics that clearly communicate the products function and benefits without frills or fluff.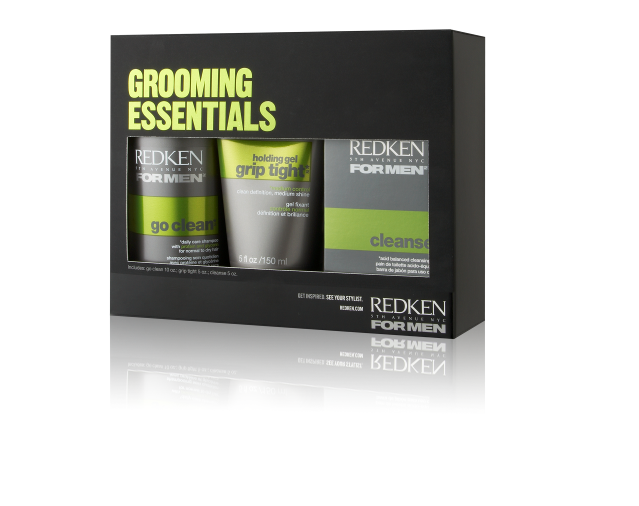 Their female counterparts, on the other hand, tend to be more loyal to particular brands or labels and respond better to more intricate graphics and decorative elements.
In this category, we can take cues from a variety of products including perfumes and colognes, moisturizers, shaving creams and more. While female colognes or products may feature decorative element such as gold caps, glitter or sparkles to attract attention, men prefer uncomplicated designs and a clear product and brand story.
The Big Picture – Appealing to Men through Packaging
While many of the characteristics we associate with men and women hold even in their preferences for shapes, colors and graphics used in product design and packaging, the key challenge is creating and molding a packaging design uniquely to your brand.
Although using the right shapes, colors and graphics may be part of the overall packaging design equation, packaging designers and brand managers still have to create distinct packages to achieve the following:
clearly communicate brand values
educate on product benefits
deliver on functionality
reflect brand personality
create both a visual and tactile experience
tell a story
Achieving all of these characteristics in any one packaging design alone is a challenge of its own. Adding to these requirements specific gender differences creates an even more complex challenge for product companies trying to innovate in the areas of men's personal care and cosmetics.
At JohnsByrne, our team of highly experienced packaging specialists can help guide your packaging design to exceed consumer expectations and help influence shopper behavior. Contact us to learn more about how we can put our expertise to work for you!