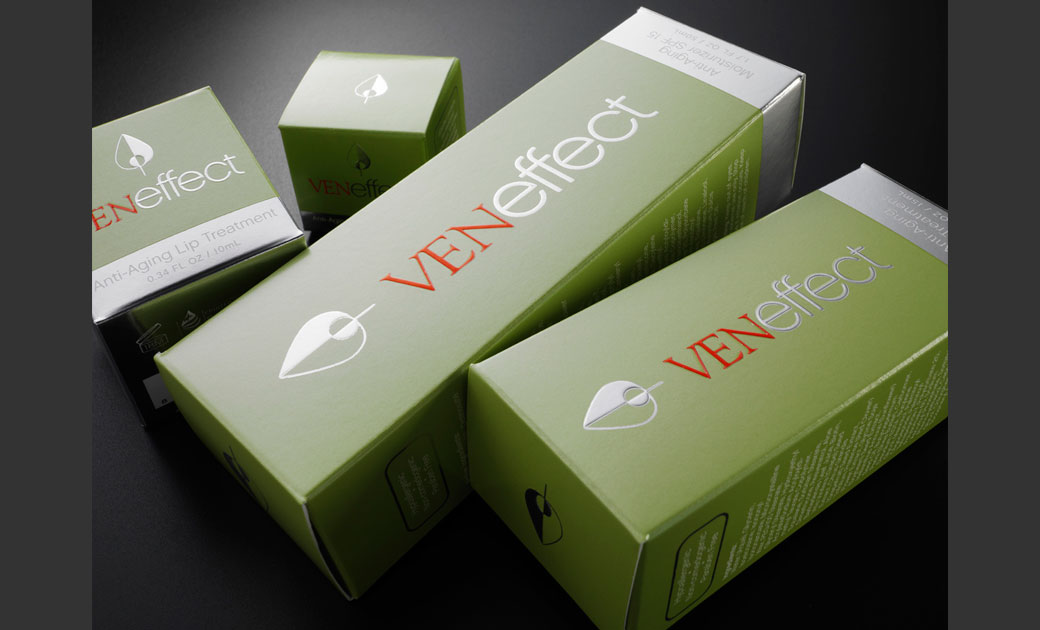 The threat of diversion or counterfeiting of products is a major concern for product manufacturers. Diversion occurs when the manufacturer's product is sold through or by an unauthorized seller or channel. Another growing concern is counterfeiting of the manufacturer's product and its packaging.
For consumers, the only safe way to avoid counterfeited and potentially unsafe products is to purchase the product from an approved retailer. Some companies will only guarantee their products if sold at certain retailers, so consumers should take heed and avoid buying those products elsewhere.
If you are a manufacturer concerned your product could be affected by diversion, consider anti-diversion practices.
For manufacturers, there are some unique ways to monitor your products and packaging to ensure they only appear on authorized shelves. These on-package, anti-diversion tactics can help companies track and trace products through its selling channels. For luxury hair care and beauty industries, anti-diversion is particularly important to ensure channel integrity/pricing, brand quality, and reputations are not compromised.
Anti-Diversion Technology for Your Packaging
Having several visible and invisible codes on packaging gives manufacturers the ability to monitor the movements of their products as they are sold through distribution channels. Let's say a cosmetic company is selling its high-end shampoo only at salons through its authorized wholesalers. The company discovers the high-end shampoo is being sold at low-end retailers outside of salons. The question is, how can they monitor, trace and stop this?
The anti-diversion codes on the packaging allow the cosmetic companies to trace and identify the wholesaler who illegitimately diverted the product. Retailers can also use these unique 'on-package' codes to verify that it is an authentic product and not counterfeit. Many of the tracking products on the market allow companies to monitor the movement of goods remotely through any reliable Internet connection. Companies have the ability to track system-wide product shipments and individual items. Having reports that are ready at the click of a button help provide companies ongoing security for a product line.
Invisible Technology
Invisible inks (seen only by black light) can be used for anti-diversion codes on a product's packaging. The invisible codes can be placed in multiple places both inside and outside the carton/package. Invisible technologies for tracking provide companies with the security of knowing whether a product on the shelf is on the "right" shelf and if it's legitimate.




Spread the Word
Another effective way to protect product lines from diversion is to empower your consumer base. If consumers know that a product is not guaranteed legitimate if it's not sold at authorized channels, consumers will be less likely to purchase the product. Have information easily available for consumers to alert your company of any possible diverted products. Many hair and skincare product lines have anti-diversion policies that encourage the consumer to watch for unauthorized products and contact the company if one is spotted.
Create a "Fingerprint"
Your product's fingerprint can be any number of things that will alert you to its legitimacy. Whether it is a sticker, a design feature, or some other technology that works for your product line, having something unique to your product can help you discover diverted and counterfeit products in the sales pipelines.
Consider adding a design to your package such as a unique ink, coating, finishing effect, or material that is difficult to discover or be replicated. The harder it is to counterfeit your product, the less likely it can be sold without detection. Taking the steps to make your brand easily identifiable can protect a company against future losses or court action from products that were unsafe.
Involve Your General Counsel
A company's general counsel can help you develop an anti-diversion policy, which can enable you to bring any discovered diversions to court. Using your policy, in addition to any tracking, tracing, or uniquely identifying aspects of your product, can prove diversion if a case is taken to court.
Creating Packaging Solutions with Anti-Diversion Technology
For more creative solutions using anti-diversion technology, contact the team at JohnsByrne. Our team specializes in creating unique solutions for product packaging to help you keep track of your products. We can also offer advice about the best anti-diversion method for your company and product packaging.
More Resources
---
Related Posts
---