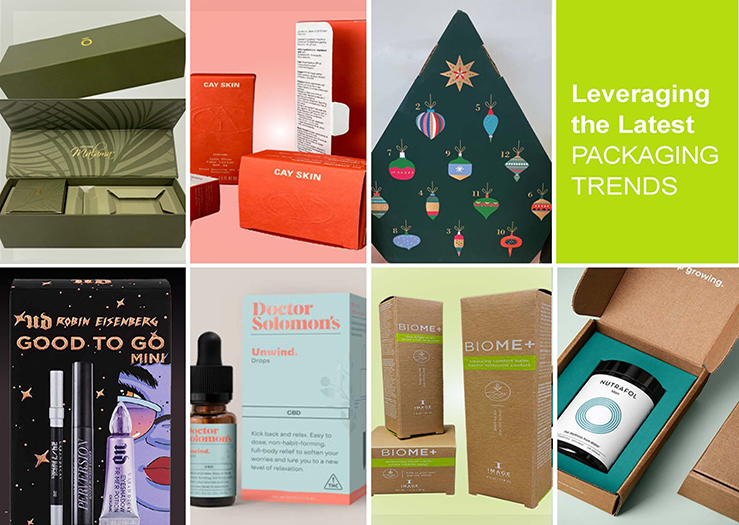 Introduction
Premium packaging and premium products go hand in hand. So it's that time of the year again when we look at what's trending in the world of premium packaging. But, more importantly, we'll look at what's behind those trends to see what's driving the evolution of structural design and packaging enhancements.
Why distinguish "trends" in the first place?  Because economics, consumer preferences, brands and products are all moving targets that are interrelated in various ways, and constantly shifting. Extraordinary outside influences – economic, social, technological, environmental, and legal factors – impact packaging like never before. Those pressures continue to generate strong market trends that should be kept in mind.
Exploring trends in package design helps fine-tune product packaging for the consumers you most want to reach. It also guides thinking regarding on-shelf product packaging vs. packaging for DTC products. More importantly, it can reveal important structural/material/design considerations, tweaks and tricks which will offer actual savings in production, fulfillment and logistics even as they generate greater brand loyalty.
Maintaining focus on relevant trends in packaging offers clues to shifts in consumer behaviors/beliefs, so marketers can better meet consumers where they are in their lives today and tomorrow. We'll look at best practices for creating premium packaging to leverage the following seven trends.
Premiumization
Think of premiumization, in terms of packaging, as a way to motivate consumers to desire and pay more for brands they recognize and products they want. In particular, brands in competitive, more mature markets can look to "premiumize" to maintain growth and profitability.
For example, premiumization has been a hallmark of the spirits industry for decades: every aspect of packaging – limited editions, bottle shapes, labeling, boxing, gift sets, etc. – demonstrates the real power of this trend.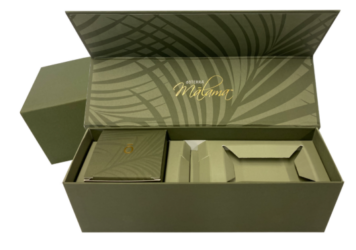 As inflation rises, more value-driven brands will take advantage of "premium positioning" through packaging design, finishes and the new stories they tell. It's the perfect strategy to present their products as higher-quality alternatives to higher-priced goods as families seek ways to continue including affordable luxuries in their lives.
Sustainable Packaging
Another 'mega-trend': a nearly universal and evolving and increasingly important challenge: sustainability. Sustainability continues to be one of the most powerful, pervasive trends. Brands across diverse categories demand it, consumers are willing to pay more, and ultimately, packaging costs and logistics benefit from it. Moreover, consumer demand for 'greener' and their support for environmental regulation, combined with economic and regulatory pressure on brands to take it seriously, will continue to drive sustainability efforts to a new level in 2023 and beyond.
This growing emphasis on sustainability at every step now includes:
Increased focus on sustainability in premium and luxury packaging
Accelerating the move away from plastic (vac trays and other use of plastics), substituting functional paperboard
Reducing waste in production and at point-of-use by replacing paper inserts/instructions with information printed inside or on the packaging itself
Creative structural design that "does more with less" paper (and provides a host of downstream, real-world cost benefits)
Increased use of recycled paperboard (post-consumer waste or PCW) and more recyclable rigid and flexible plastic substrates. As an industry leader in sustainable packaging, JohnsByrne can advise on the various PCW content levels available and guide how the PCW level can affect the aesthetics, price point and availability of the paperboard.
Increased use of low-VOC soy inks, which are much more environmentally friendly while still producing bold, vibrant colors
Attention to showcasing a brand's environmental stewardship by including package identification such as "FSC/SFI logos," "Printed with soy ink," or "Packaging produced from responsible sources."
Beyond JohnsByrne's FSC® (Forestry Stewardship Council®) and PEFC (Programme for the Endorsement of Forest Certification) certifications, sustainability is integrated into our entire operational culture, from design to fulfillment. Result: JohnsByrne clients can seize the opportunity to capture invaluable brand equity, which increasingly includes social/environmental concerns.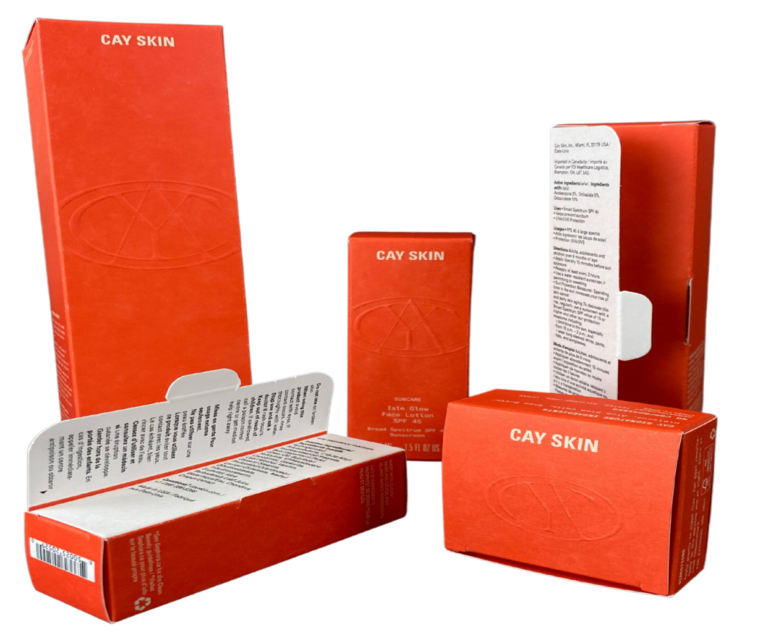 Structural Design/Engineering
Structural innovation including distinctive one-of-a-kind packaging, unique/unusual shapes and up-to-the-minute functionality that, taken together, create terrific shelf appeal and memorable unboxing experiences will continue to impact consumer behavior as a way to entice a purchase.
Innovative design can produce highly efficient, highly desirable packaging in "outside the box" configurations, such as triangular, pentagonal, circular, you-name-it. And multiple compartments can enhance the unboxing experience, particularly for an event or holiday-related product collections. In addition, customized designs can foster enormous attention, inspired by product shape or attribute, to grab attention in-store and create brand loyalty DTC.
Packaging design should present as many touchpoints as possible to address consumers' evolving perceptions of value – functionality included. In the current climate, they seek real value as reflected in things like ease of opening, package integrity and storage convenience.
Nobody wants to struggle to open a box. And while some products require stricter tamper-resistant packaging, the key remains to find the balance between ease of use and safety/security. This exploration should also yield cost savings: can an innovative design reduce the amount/weight of the material without sacrificing product protection? That is an excellent question to ask.
At the same time, consumers also want assurances of tamper resistance before purchase. Cosmetics packages, for example, should ensure they have not been "sampled."
With more and more consumers buying in bulk to offset rising prices, it's also vital to consider how they'll store and use it and how stores will display it to create the optimum design. For example, irregular-shaped packages may be eye-catching for display purposes but hardly practical for products packed on shelves.
The structural engineering experts at JohnsByrne always begin by "designing with the end in mind: integrating intended use, sustainability, functionality consumer preferences and current market trends (among many others) in intentional package design.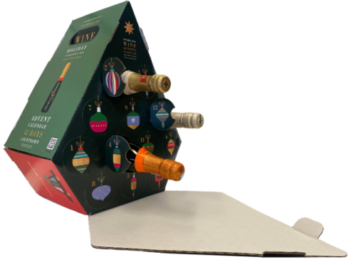 Enhancements 
Beyond structural design lie all the extraordinary possibilities inherent in JohnsByrne's in-house technological/engineering capabilities: the "Limitless Pressroom." In 2023, you might consider packaging that includes the following:
Unique die cuts which reveal, entice and augment package graphics to spark engagement
Matte, soft touch coatings lend sophistication while engaging a sense of touch
Textured packaging, including emboss/deboss, brings even more multi-sensory appeal while offering new avenues to innovate brand graphics
Pearlescent UV Iriodin coatings – a trademarked coating in natural colors that results in a subtle, shimmer effect and vibrant luster almost equal to a natural pearl's sheen
Glitter… because, hey, why not? Ideal for the holidays, by the way
Reflective/metallic/holographic foil stamping can add incredibly powerful visual impact to typography and design elements, particularly when used carefully with texturing
Scented coatings to create a deeper dimension and experience with your brand
Given JohnsByrne's single-source, one-location business model, leveraging these effects won't impact speed-to-market or add high costs.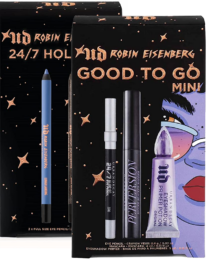 Personalized Designs
How do products "speak to us?" When we see packaging that relates directly to ourselves, our interests and aspirations, we're more likely to engage with the design at purchase. This is an emerging and powerful trend, particularly in specific markets.
In beauty categories, for example, post-pandemic consumers have "shed the mask" and now seek new ways to express themselves in-store and online (along with value, sustainability, etc.).
Color cosmetics sales are booming, but with so many new lines and choices, SKU proliferation is a natural consequence. Packaging that differentiates lines but remains brand-centric is essential to maintain brand equity. At the same time, SKU proliferation will demand more flexible, agile processes to manage shorter runs, faster development and time to market.
And remember, customers want to see proof of social responsibility: they increasingly demand sustainability in packs and the move away from plastics without losing essential functionality. More sustainable materials, mono-materials, and less plastic will fill that bill, mainly when eco-aware consumers are willing to pay more for such alternative materials and package designs.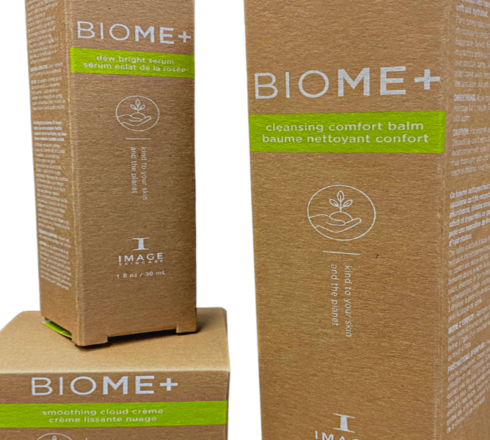 In spirits, the nostalgia that drives brand equity will take on new emphasis and direction as Millennials and Gen-Xers require an update in "era-specific" graphic design and messaging. The ability to unlock personal reminiscences of the 80s and 90s through appropriate symbolism, period graphic designs, icons and such will attract the spending power of these new generations of consumers.
At the same time, event-specific promotional packaging will continue to generate real sales power. Leveraging major sporting and media events, holidays and other such seismic popular cultural happenings will retain the ability to attract buyers who are invested in them vs. non-customized designs.
In cannabis marketing, overproduction and competition in mature recreational markets have resulted in falling prices. Cost-effective yet innovative packaging which provides genuine brand differentiation can make an enormous difference. But, again, sustainable, regulatory-compliant packaging (and package messaging that calls it out) will be essential.
We know there is consumer segmentation within the this category – a diverse and multi-generational audience for which packaging is becoming increasingly vital for retail success. So package structure and design must accommodate the lifestyle differences and motivations of enthusiasts, artists/performers, medical patients, and connoisseurs in terms of lifestyle as well as Boomers, Millennials, Gen-Xers and Gen-Zers in terms of generational interests.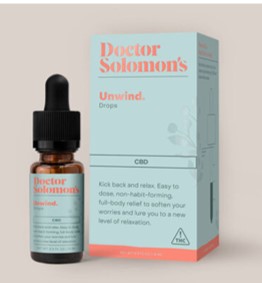 eCommerce
Post-pandemic, eCommerce channels aren't going to contract – quite the reverse. Continued focus on packaging requirements (durability, security, weight, etc.) is essential. Clear-eyed attention to the differences between the on-the-shelf shopping experience vs. online click-and-buy will reveal the growing importance of powerful brand-centric design and the necessity of providing remarkable, memorable unboxing experiences.
With the growth and increased attention on unboxing videos, some trends have developed for DTC brands to take advantage of in creating powerful unboxing experiences including:
Unique package engineering creates customer "Oh wow!" moments
Brand-appropriate, elegant design/art direction captures visual attention
Premium materials and finishes convey higher perceived product value
Secondary packaging and enclosures provide additional options for brand storytelling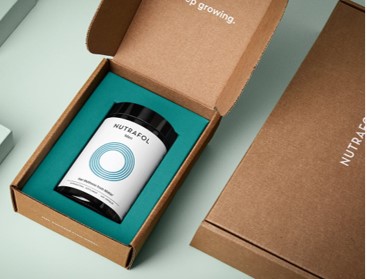 Smart Packaging
The resurgence of QR codes in our smartphone age is a terrific opportunity to improve the packaging experience, increase consumer interaction, reduce in-package waste, personalize the product and provide links to a much more immersive, interactive product experience. Other methods of "smart" packaging include adding RFID or NFC tags as another way to create consumer interaction and an extended brand experience beyond the shelf.
Conclusion
But know this: more than ever, brand promise and personality must leap off the package to help customers "find" a given product in so crowded a world. Relentless, authentic, multi-sensory branding, aligned with most-likely purchaser personae, should drive graphic and structural design decisions. And packaging must represent value while not compromising quality, convenience or sustainability.
Only JohnsByrne combines deep in-house ingenuity/talent, all relevant technological/engineering capabilities and tenacious client service in one location to respond to the above, regardless of segment, brand or product. Contact us to see how we can help you take advantage of the latest packaging trends for your brand.
---
Related Posts
---