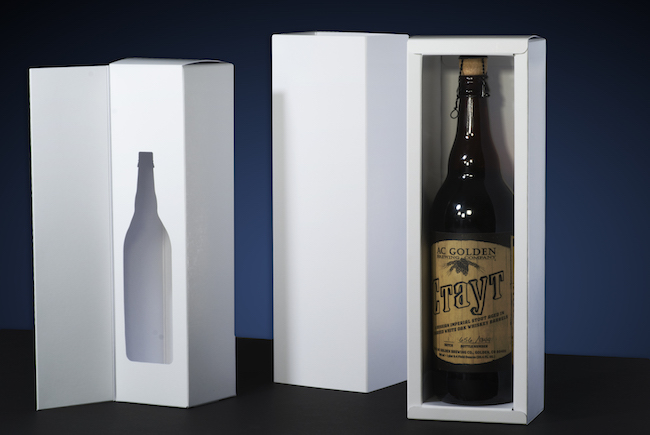 Bringing ideas to life is what JohnsByrne is all about. Each and every day, we collaborate with marketing teams, packaging engineers and designers to bring an idea to life. Translating a vision into an impactful and – most importantly – a manufacturable design, is an art of its own. And it all starts with prototype packaging. The process of mockups and white comps is just the beginning of great packaging.
Let's explore some of our favorite packaging designs and follow them from prototype to shelf.
Jim Beam Specialty Gift Set Packaging
Jim Beam, one of the best-selling brands of bourbon in the world, has a rich history that is just as important as its name. With over 200 years of history, a packaging design for Jim Beam calls for a unique design that embraces that history and tradition.
To develop this gift set, our packaging engineers went through several iterations in design to find the perfect fit worthy of a brand with worldwide recognition.
Initial designs consisted of a stillhouse structure reminiscent of the distilling houses where Jim Beam was created. The structure not only ties in the history and its roots, but also celebrates its American heritage.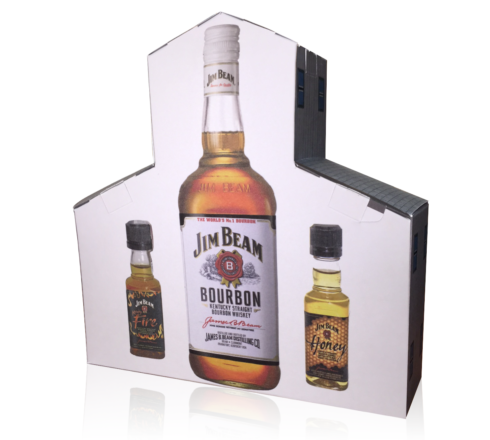 Holding a full size original bottle of Jim Beam bourbon, as well as two sample flavors of bourbon, the innovative structure struck the right chords.
In another iteration, the stillhouse silhouette was married with a two-piece box set perfect for gift giving. The powerful yet simple messaging on the packaging reinforces the brand promise and celebrates everything we know and love about Jim Beam.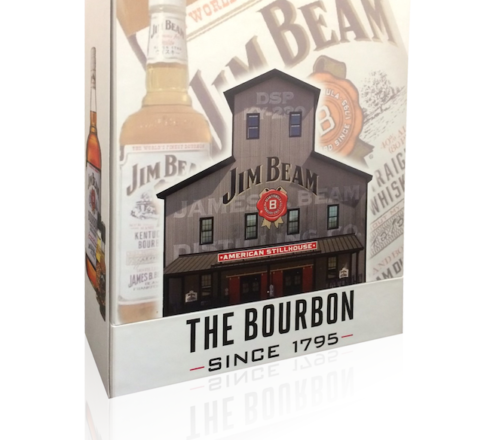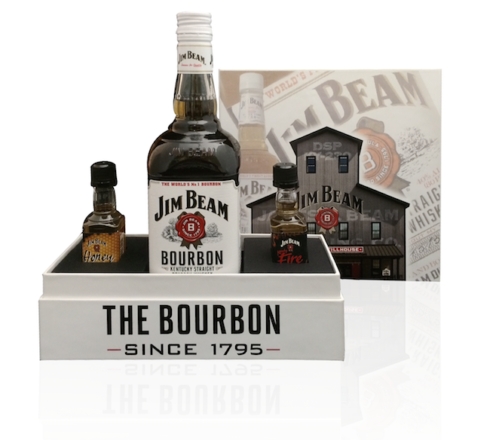 Blue Moon 20 Year Special Edition Packaging
Blue Moon Brewing Co., well known for its Belgian-style white beer, required a special packaging design to celebrate 20 years of creatively inspired and artfully brewed beer.
When creating packaging for an iconic brand such as Blue Moon, it's important to let the brand shine. The first iteration of packaging prototypes proposed a unique packaging structure to reveal the popular beer using a folding carton and specialty die cutting contouring the shape of the bottle.
An alternative option was a folding carton design with a sliding feature that would create a more intimate experience. Upon sliding the carton lid, the full bottle was revealed.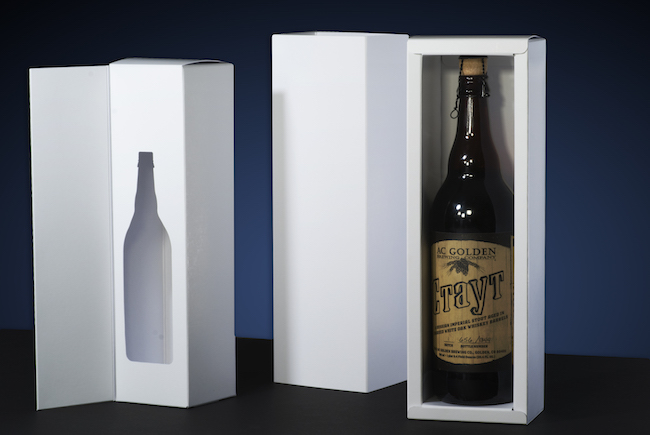 The final packaging design pivoted to a blend of the two! A telescoping folding carton reveals an elegant golden folding carton that encloses the famous brew.
Branding is prominent with unique touches of gold on a dark navy background perfect for celebrating!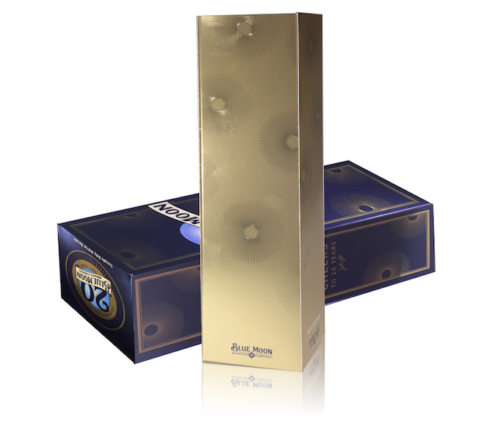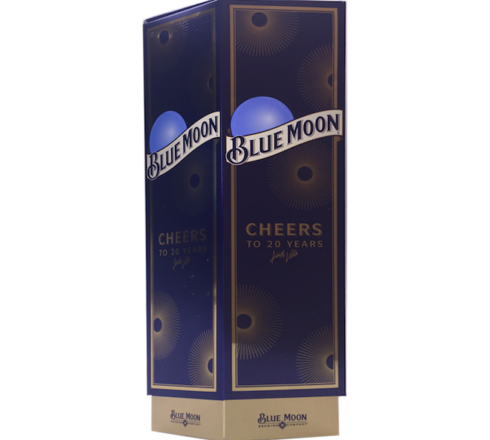 Nerium Skin Care Packaging
As an international skin care and age-defying product brand, Nerium challenged us with the creation of packaging for a new skin care product line. The challenge consisted of creating an elegant, sophisticated and simple packaging design that reflects the brand's purity and promise. Differentiating each product was also a key component of a packaging design.
No ordinary folding carton would do for this challenge! A first iteration of prototypes focused around an elegant metallic accent and a reveal of the product. A flip-front open design allowed for a unique way to reveal product information while keeping the front elegant and clean.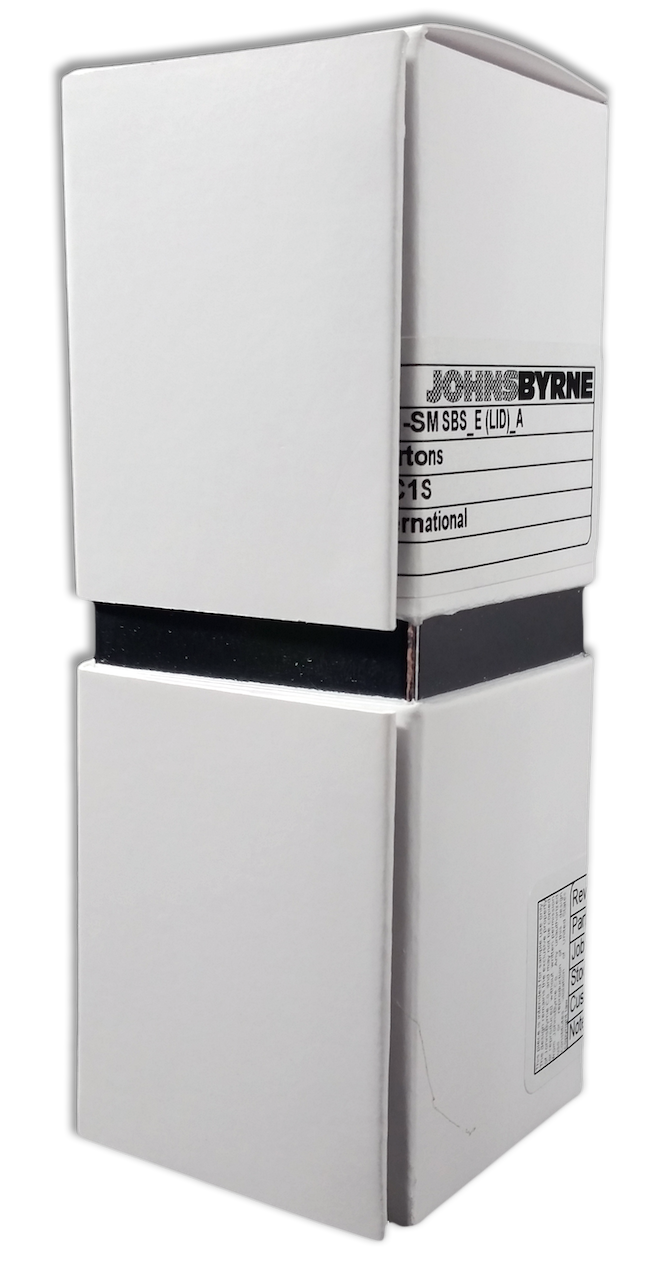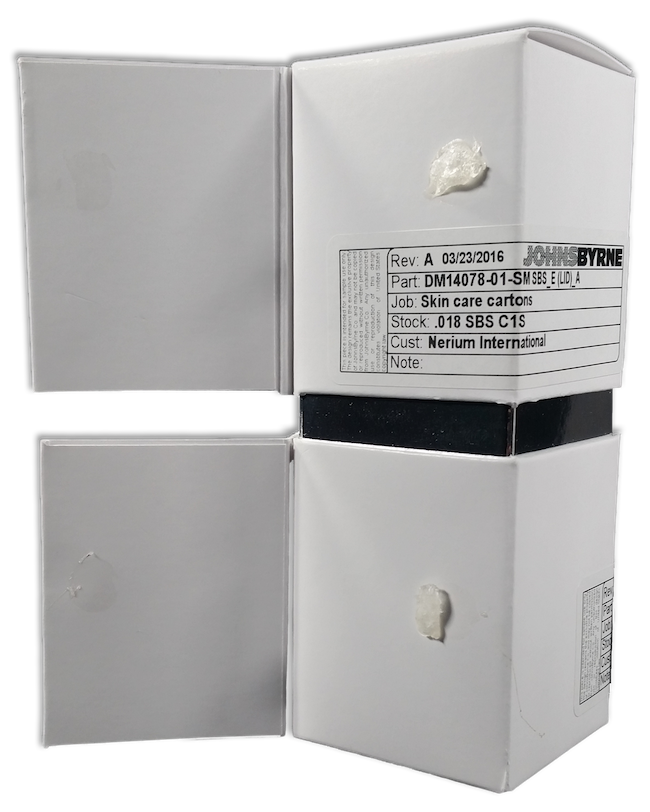 Another version of the prototype design featured a circular insert indicating the product line while adding a touch of elegance thanks to a metallic foil. The unique insert would allow for differentiation of product lines across the brand.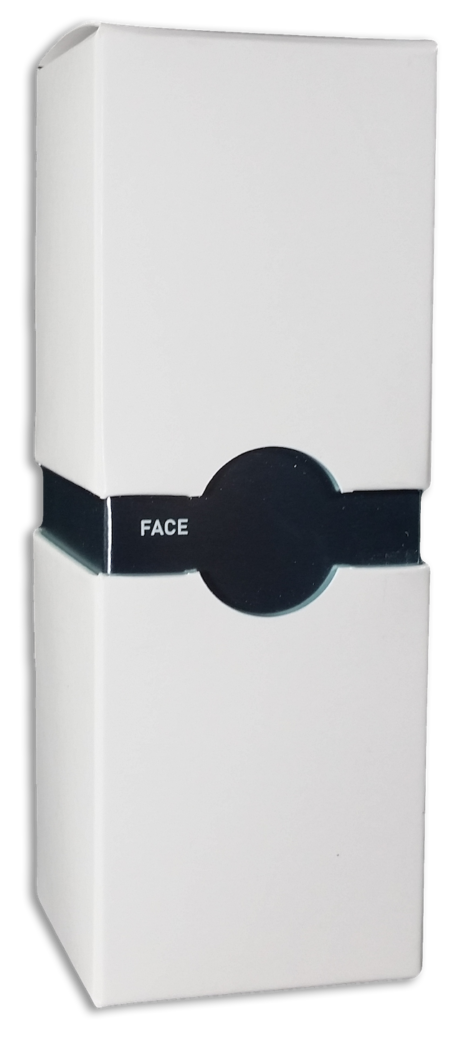 The final design, however, surprised even us!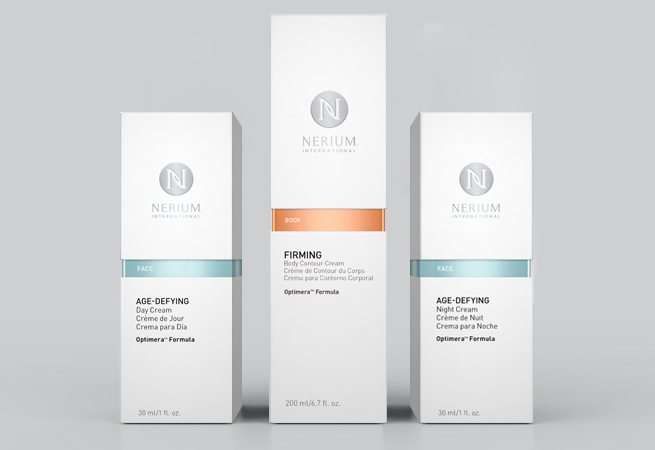 Ensuring product differentiation and an elegant design, the final design consists of a 3-piece folding carton design. The innovative touch on this design is the unique, metallic insert with a locking feature that offers a special product reveal with high visual impact.
But don't take our word for it, see it for yourself!
Finding the Right Packaging for the Right Product
At JohnsByrne, we believe in pressing the limits each and every day. Combining our expertise, creativity and the latest in print technology, we are able to take your ideas from concept to reality.
Working hand-in-hand with our clients, we are fully committed to creating the best designs and ultimate collaboration!
If you're ready to press the limits on packaging, contact us today!
---
Related Posts
---