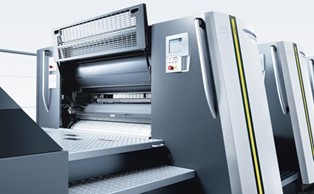 Continuous Improvement. Everybody talks about it. And then, there's actually putting that proverbial money where the talk is.  Enter JohnsByrne. 
When we revolutionized the industry in 2014 with our one-of-a-kind 15-unit Press 384 – in JohnsByrne's Limitless Pressroom – our goal was the highest consistent quality printing combined with new levels of responsiveness. A change for the better. 
We continue to invest in people and technology to drive our success as well as the success of our customers. Since then, we have added additional machines that bring what we promise customers – speed to market, excellent quality, and innovation. When looking for the right equipment to add to our press room, we continuously search out the latest technology and are excited about the newest printing and packaging capabilities. Here is the story behind one of our latest additions – our 'Press the Limits' Continuous Improvement mantra is about to unveil another change: for better sustainability and better response to fundamental business conditions and customer demands.  
In June, we will bring our brand new, CO2-neutral, Heidelberg Speedmaster XL 8+L eight-color press online. This new press complements our comprehensive in-house printing and finishing technologies. Leveraging both AI and big data, it is simply the most energy-efficient, highly automated press available today. And it's designed specifically to address the confluence of two most-critical concerns facing our industry today: sustainability and speed-to-market. 
Sustainability first. Ambitious sustainability initiatives amongst the world's major brands – from Coca-Cola to Coors, Nestle to Walmart – are driving the trend to replace plastic with paper / cardboard as consumers' eco-friendly demands rise.  
Recognizing the impact of CO2 emissions on climate change, our new press actually offsets the environmental cost of building it: Heidelberg utilizes a formula to determine total greenhouse gas emissions, then purchases "certificates" representing carbon offset by planting trees which soak up the CO2. In this case, 2,318 trees in a sustainable Gold Standard reforestation project; roughly 7.6 soccer pitches-worth of trees, making JohnsByrne one of only four fully carbon-neutral printers in North America.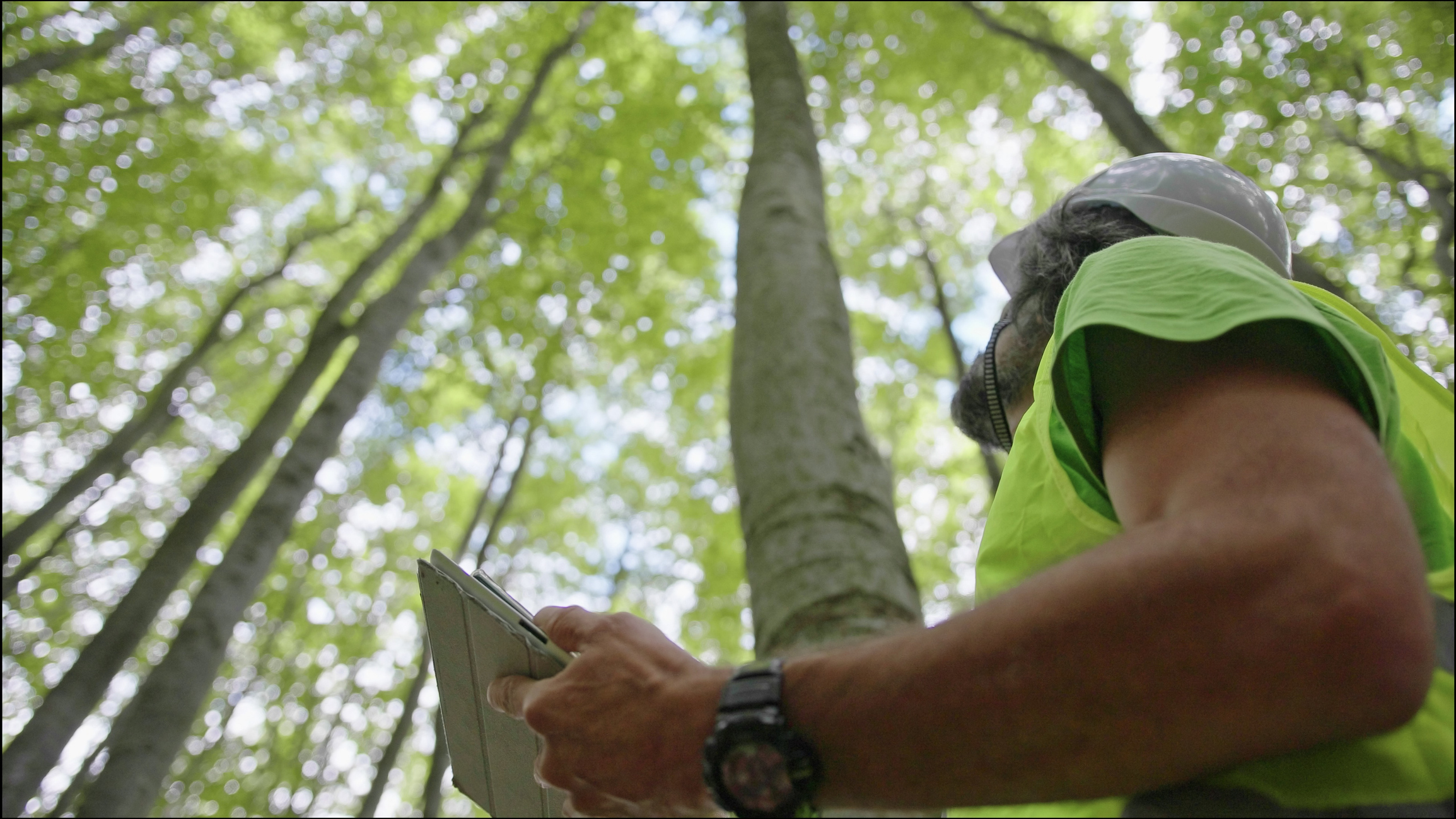 In operation, the new press will continue to contribute, given that the faster it runs, the more energy it saves per 1000 printed pieces. In fact, energy efficiency gains since the 1990s mean in operation, the press will double the Kyoto requirements of improvement in efficiency: an astonishing 41.7% energy savings. 
Streamlined Operator Independent Performance 
Now, about speed-to-market. The new Speedmaster's clear focus is on "operator independent performance,"  
Leveraging AI, big data, and digital process integration, the new press will run faster, more reliably and consistently, with far less direct operator interaction: termed "operator-independent performance." In short, a way-smarter press that delivers better throughput, total process optimization, improved uptime, reduced waste and, of course, superior print quality. Our human capital and highly trained operators are key to success in the manufacturing process. We have continued to attract and develop talent and like to think of our facility and our pressroom as a hub of applied technology that is constantly evolving for the better.   
The User Experience (UX) of this new press is totally redesigned to accommodate the specific skill level and training of the operator at the console. In that sense, this revolution in printing is as much about software as hardware.  
Adapting press functionality to pressrun needs and operator skill levels, it deactivates functions based on specific operator experience, limiting mistakes and the chance incorrect settings are carried over from run to run. In addition, the operating system delivers continuous visualization of the entire press… just the right information at the right time, presented clearly and intuitively.  

Big Data from over 180 reference presses and 300,000 jobs were assimilated to create optimized characteristic curves for press settings; including presets, powder assist and wash assist. Combined with LED indicators on every stand to continually report process status and possible issues requiring manual intervention, better throughput is assured thanks to shorter makeready and fewer errors and stoppages. 
Meanwhile, a host of automated quality assists translate to more accurate, more uniform results, including: 
Faster paper white and ink zone measurements at the start of the job 

 

Automated measurement of register directly after the first color measurements 

Optimized color control 

 

Automated quality measurements (dot gain, etc.) every 400 sheets 

 
Consider that 80% of print inking problems are related to incorrect roller settings in the dampening unit. This system utilizes remote control of pressure settings for more stable ink/water balance, minimal risk of emulsification and early identification of anomalies. So one operator can see all the roller settings from one location, even while in another room. 
The new press is designed with features that provide near-continuous pre-loading, loading, automated non-stop operation, and fully automatic non-stop delivery of printed sheets. All this print quality automation delivers genuine speed-to-market improvements as promised. 
And, because it includes press-specific, real-time maintenance management and documentation software, Heidelberg can monitor press performance and predictively troubleshoot on demand. It can monitor motor temperatures, for example, evaluate probable causes and prompt operators to take action before an anomaly can affect print quality or cause damage. Less downtime, more printed sheets.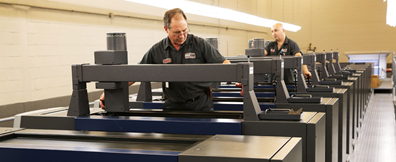 In one sense, JohnsByrne's Limitless Pressroom environment is as much a laboratory as a high-tech factory floor. And, joining several other brand-new additions, the new press will provide a new level of repeatable quality and continue to advance our strategic, vertically integrated business model: a true end-to-end solution that defies supply chain disruptions as it provides single-source accountability, superior quality and distinct competitive advantage to our customers.  
---
Related Posts
Introduction Protecting the environment is becoming more important – now more than ever. Consumers are increasingly considering a company's environmental footprint when making product purchases. … Guide to Sustainable Packaging
---