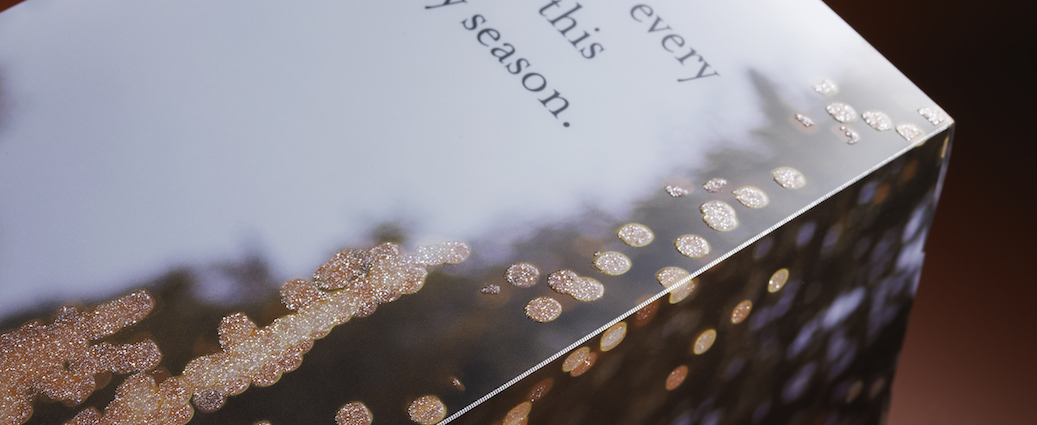 Exotic substrates can instantly take packaging from ordinary to the next level. They not only add a unique touch to your packaging, but they also add instant appeal and a touch of luxury that is hard for standard, untreated substrates like paperboard to achieve.
Their exotic nature alone makes any packaging, be it a rigid box set or folding carton, stand out. However, working with exotic substrates requires extensive knowledge and experience of how these substrates react to inks and how they perform in conjunction with printing processes as well as print coatings and finishes.
Let's discuss some of the challenges of working with popular exotic substrates.
Clear Plastics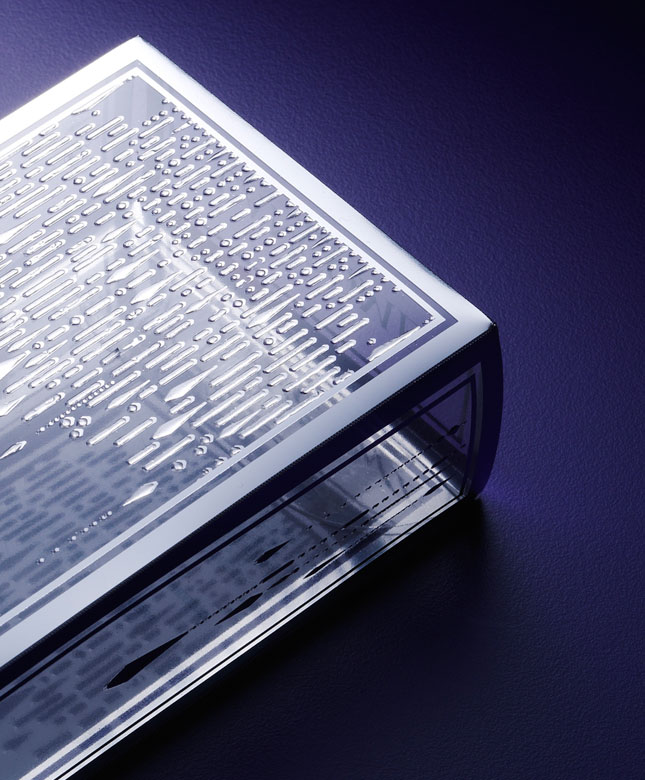 A popular alternative to paperboard, clear plastics are a creative way to highlight your product and allow consumers to view "into" your product. Leading plastic substrates include PETG, APET and PVC.
While print technology has advanced tremendously and has made for precision and high-quality printing on plastic substrates possible, printing on plastic substrates requires special considerations. These include:
plastics do not absorb inks/fluids as well as paper
plastics are best used with inks that are 100% solids, have high color strength and dry by oxidation plastics may require the use of static eliminators
plastics may be more prone to ghosting
aqueous coatings applied to plastics may protect inks but may also interfere with drying times
Depending on the specific plastic film you've chosen, the ink, press feeding and printing process will vary.
Metallized Papers
If a metal-like, shiny decorative look is what your packaging needs, metallized papers are a perfect option. Available in a variety of colors, metallized paper is a non-foil metallic holographic paper that easily allows you to differentiate your products and increase on-shelf visibility. Metallized papers can also be used in conjunction with print graphics for a dynamic effect. Options available with metallized papers:
standard metal colors such as gold and silver
custom patterns
micro dots
cracked ice effects
holiday scenes and more
A great alternative to foils, metallized papers typically work well with a variety of UV curable and solvent-based inks but work best with smooth surfaces as opposed to curved or textured surfaces. Additionally, due to their technical nature, metallized papers may require temperature and humidity control for best performance.

Linen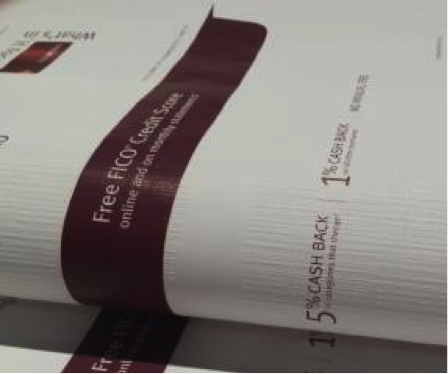 Linen substrates create striking looks for a high-end, luxury look and a packaging that has high tactile appeal. Giving your packaging a linen look instantly increases perceived value and adds depth and intricacy to your design. However, there are a variety of production considerations when using linen such as:
use of opaque or light inks on dark stocks may require an in-line double pass
linen is non-porous and non-absorbent requiring a longer drying time
fully oxidizing inks are required
varnishes and aqueous coatings can be used as protectors but do not enhance the paper
Creating that perfect linen look requires skilled packaging specialist and print experts to ensure printing will be crisp and smooth.
Leatherette

Leather is a sure way to add character and a touch of luxurious to your product's packaging. Whether you are working on a high-end welcome kit for a car manufacturer or packaging for a man's cologne, leather can create the effect you want.
Working with leatherette is no simple task. A non-porous material, leatherette is a vinyl-based material that creates a leather-like effect. The primary concern with using leatherette is the ability to print text on it. What you should know about using leatherette:
cannot be used with oil-based inks
only inks that dry by oxidation work
foil stamping or using foils may be your best option
Just like real leather, leatherette is a delicate material and requires just the right inks and printing system.
Uncoated Papers
Uncoated papers are unique for their natural and raw appeal. They create elegant and prestigious looks in anything from packaging to unique print pieces. Unlike coated papers which feature glossy or matte finishes and a very smooth surface, uncoated papers have a less smoother finish and are highly porous.
Challenges of working with uncoated papers:
inks are absorbed quickly (uncoated papers act a bit like sponges)
a higher bleeding of ink into the paper fibers occurs
gloss coatings do not work well with uncoated papers
may not work well when sharp, and complex images are required
Lenticular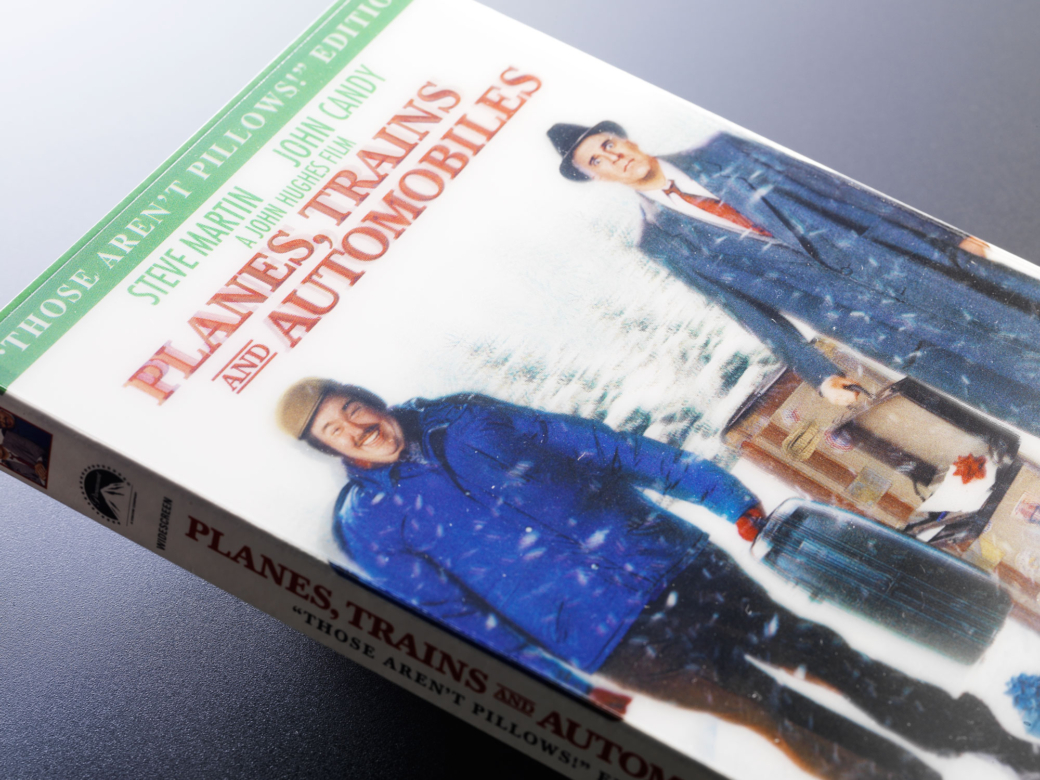 Lenticular printing can create a striking and eye-catching effect when used on images or graphics. The creation of an image that changes depending on the viewing angle is not only intriguing but also engaging for users. Lenticular printing can achieve a variety of effects including:
flips
morphs
animations
3D images
The effects created by lenticular printing require extreme precision and pose unique technical challenges and considerations. These include:
ghosting may appear (when a portion of an image intrudes on another image)
designers must select high-quality imagery and create multi-layer files mimicking the desired effect
imposing of images must be extremely precise to ensure proper alignment at every given angle and to achieve the desire effect
pitch testing must be performed
works best with bright, strong imagery; avoid white or light backgrounds
does not work well for small type or intricate fonts
Creating a sense of motion and depth adds a unique touch to any type of printing or packaging design. However, the technical challenges and precision required at both the design and press stages requires highly skilled print specialists.
Making the Choice to Go Exotic
From engineered papers to plastics and even more exotic substrates like linen, and leatherette, going exotic means going where others have not dared to go. Before choosing your substrate, consider the challenges and added requirements for using these substrates.
An experienced packaging and printing supplier is key to turning your packaging into a true masterpiece. At JohnsByrne, we press the limits on innovation by daring to go where others haven't.
Let us help you take your packaging from ordinary to extraordinary. Contact us for a free innovation consultation.
---
Related Posts
---