The debate whether to spend your money on things or experiences is polarizing. But maybe it's moot. Why not have both?
Experiential packaging gives consumers the best of both worlds. It doesn't just protect and showcase valuable products. It also makes them even more appealing to consumers. By engaging them, delighting them, and giving them something to talk about, these experiences make your products stand above all the rest.
Experiential packaging isn't just become something to open and throw away. It's something to savor, hold on to, and maybe even share in an Instagram photo.
How do you incorporate it into your business? Let's discuss that now.
The Power of Experiential Packaging
Experiential packaging enhances product launches, activation events, and other innovative marketing strategies. It's one more tool at your disposal to differentiate yourself from competitors.
Picture your typical promo event or trade show. You find bland booths, formulaic smalltalk, and product packaging that blends in with everything else. Nothing about this grabs people's attention. The "customer experience," such as it is, is limited to their interactions with the product itself.
Savvy marketers have recognized the need to do something more. They're finding creative ways to reshape these experiences into something memorable. When paired with standout packaging, you have the power to transport consumers to distant lands, fascinate and surprise them in cool ways, and motivate them to tell their friends.
Most importantly: you broaden the customer experience from the product itself to the entire spectacle surrounding it. The packaging becomes a major selling point – an unforgettable part of the relationship.
Where Packaging Meets Marketing
Plenty of brands are already using experiential packaging to support their marketing events. Here are just a few:
Tocca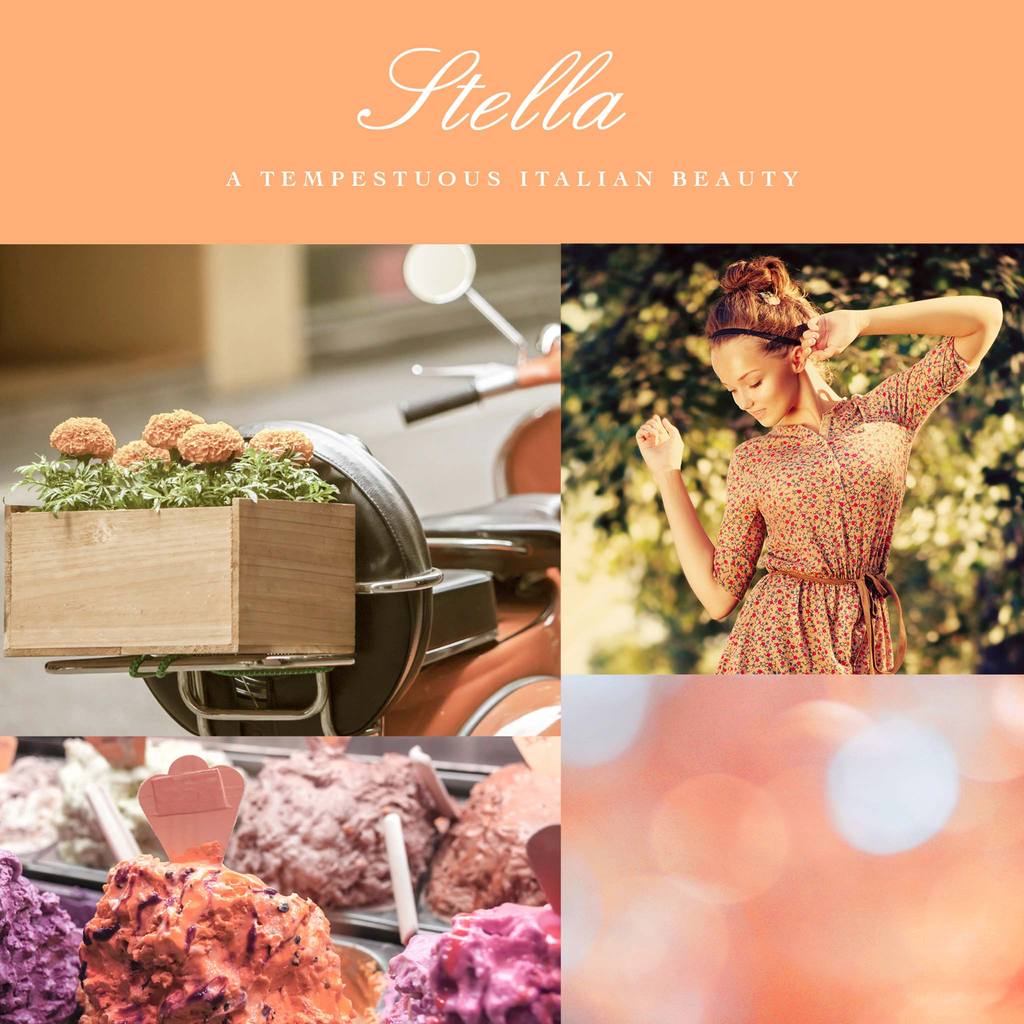 Photo Credits: Tocca
Beauty products company Tocca wanted to create something truly special to appeal to its customers. In an ultra competitive market with a taste for luxury, Tocca turned to experiential packaging.
The packaging for Tocca's fragrances creates a rich, multi-sensory experience. It goes beyond smell; the Eau de Parfum packaging uses an economical substrate, but its texture and gold foil patterns make it something you want to pick up and touch.
The floral pattern is reminiscent of something you might see on the walls of an old European hotel, lending a timeless charm. Tocca describes their "Stella" scent as "tempestuous and moody as a rebellious young Italian beauty". The packaging for their "Stella" scent channels this Italian beauty with an intricate golden floral print design paired with a warm peach color. You can practically smell the floral scents just from gazing at the package.
"Colette" from Tocca also creates its own unique experience. Tocca describes their Colette scent as "a mysterious, alluring poet". The lavender color combined with their signature sophisticated golden bird pattern creates a mysterious and intriguing experience resembling the scent it encompasses.
Tocca packaging truly portrays the beauty and experience within.
Kiehl's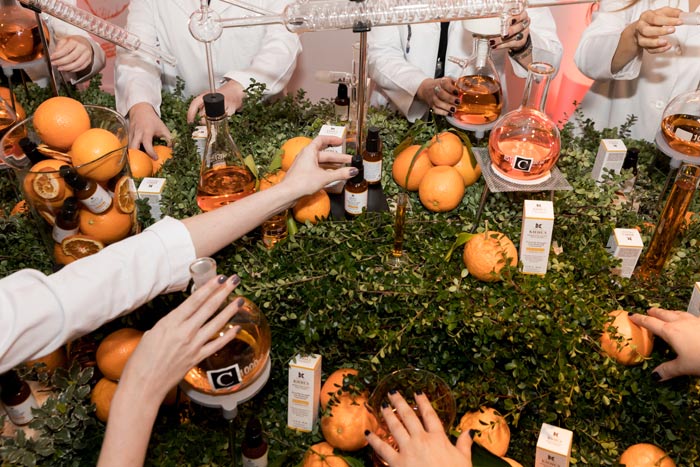 Photo Credits: Hailley Howard
Skincare brand Kiehl's pulled out all the stops while launching its new Dermatologist Solutions serum earlier this year. They hired HL Group to design a special launch event in Hollywood.
Hundreds of influencers, media members, and loyal customers attended the event. HL Group made sure that everything about the experience expressed Kiehl's core values: nature, science, and service.
Immersion started right away, with guests being welcomed into a simulated dermatologist's office. Greenery covered the walls and DJ booth with plenty of oranges scattered throughout. Lab coat-clad bartenders poured orange-based cocktails from beakers.
The packaging for the new serum was integrated seamlessly into the bars and tables. Surrounded by the immersive event elements, they gave guests plenty of opportunities to interact with the product and snap photos.
Thymes
Photo Credits: thymesfragrances
Thymes, a health and beauty company known for its line of lotions, soaps, and bath salts, has created numerous marketing experiences to introduce new product lines.
These experiences aren't just happening in full-fledged events. They're catching consumers' eyes with retail store activations for their line Neroli Sol.
The packaging, with its tropical orange and sea green colors, entices shoppers from a unique location: an oversized bathtub. The colors and floral patterns add to the sensation that peace is right around the corner – as soon as you pick up one of their products.
Creating an Unforgettable Experience
In an age of abundant information and competition, having a great product is no longer enough. To really stand out from the pack, you need to deliver unforgettable experiences. The right packaging helps.
Whether you're looking to upgrade your next experiential marketing event or let statement-worthy packaging speak for itself, partner with the right packaging and printing expert. Here at JohnsByrne, we have the technical expertise to bring your vision to life. Check out our work gallery here.
---
Related Posts
---