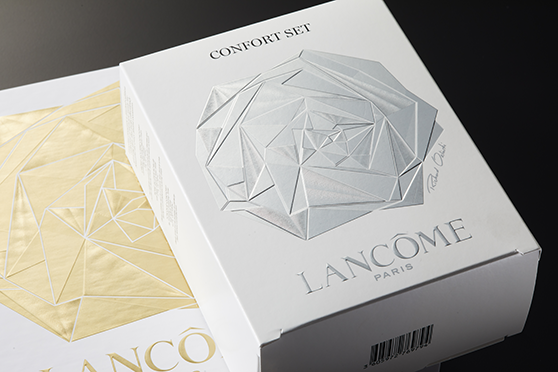 Packaging that showcases both product and brand. Packaging that delights the consumer, enhancing brand love and loyalty. Packaging that transcends box, tray and label to become a truly memorable element of the product it contains, creating not just an unboxing experience but an introduction to something extraordinary.
Every great brand deserves nothing less, product after product. But how does any brand achieve that ideal time after time, always remaining fresh in consumers' eyes yet true to its brand promise?
Achieving that ideal – consistently – requires a true collaboration of creative ingenuity and design/engineering insight, but constantly asking and re-asking a single, simple question: "How can we make this even better?" In pursuit of the answer, JohnsByrne would suggest five areas of exploration that should lead to your next best-in-class packaging project's success.
1. Structural engineering/structural package design
The foundation of any premium packaging effort begins at the end, by designing "with the end in mind." By that, we mean integrating a host of considerations for the finished packaging in a single, intentional design:
Intended use
Brand standards
Sustainability
Cost-efficiency
Manufacturability
Distribution
Budget
To do so, of course, requires the kind of genuine client partnership that leads to an accurate understanding of each element listed. It also requires relevant expertise and experience "in the room" to create a novel packaging "recipe" from all these individual ingredients.
When that happens, the resultant structural package design will fulfill all needs for functionality (product protection, brand ID, etc.) and provide the most enjoyable possible "canvas" for design elements, even as it elevates the unboxing experience.
Download [eBook] Structural Packaging Designs
2. Graphic design/Use of color
Again, the key here is a highly collaborative process between the packaging house and the client. Such a process is essential, where a client's creative vision pairs with a team of experienced designers who can elevate and clarify that vision.
Why? Because it is the fastest, most reliable path to premium packaging that tells not only a product story but the total brand experience behind it.
This approach also allows JohnsByrne's Graphic Design teams to address fundamental packaging goals most efficiently, even as they strive for that "wow" factor. But, of course, those goals always include considerations such as:
Sales channels – where consumers first interact with a product. The in-store and the on-shelf shopping experience is very different from the exploding direct-to-consumer (DTC) shopping interaction. Design must accommodate that difference.
Product and brand differentiation within that sales environment.
Multiple SKU differentiation within a given product line.
Seasonal/limited edition/personalized packaging.
3. Multi-sensory design
Recognizing that consumers engage with more than their eyes when they shop (as well as when they first interact with a product in its package), integrating more than visual sensory input into the packaging to create unique, striking designs only makes sense. Including:
Visual impact
Tactile feedback
Auditory cues
Scent/Aromatic overtones
Multi-sensory designs offer new paths to unique consumer experiences, particularly when mixed/matched carefully to product attributes. Multi-sensory design is a powerful technique to create subtle, more holistic, satisfying unboxing experiences and product interactions.
4. Finishes
On-brand, innovative decorative packaging has the power to sway consumers from ingrained buying habits, connecting on both intellectual and emotional levels to appreciate something new and try something different. The range of possible finishing materials and effects is as wide as each present's creative possibilities, enabling an endless resource for unique package impact. They include:
Visual/tactile press effects
Combination coatings
Tactile coatings
Coating volume experimentation
Embossing/Debossing
Foil stamping
Matte and Gloss
With that in mind, a vital caveat: unless the packaging provider maintains in-house technical capabilities to execute all these novel finishes, its use may challenge budgets and production timelines as the packaging will require outsourcing to specialty printers.
5. Sustainability
Today, "luxury sustainable packaging" is a design trend in full force. Why? Simply because manufacturers and distributors recognize clear consumer preference for sustainable practices from their brands. Sustainability is no longer a niche; it is a brand-centric design criterion for a wide range of products, from beauty & wellness to spirits and banking. According to McKinsey, in 2020, over 60% of consumers will go out of their way to recycle and purchase environmentally friendly products.
Moreover, evidence of attention to sustainable packaging addresses specific consumer expectations and offers a cascade of downstream dollars-and-common-sense economic benefits. Such evidence includes:
Reduced/eliminated use of plastic
Increased use of recycled/sustainable paperboard
Environmentally friendly inks and coatings
Environmentally friendly printing technologies
Adherence to environmental/sustainability certifications
And the very practical, real-world benefits?
Reduced cost per package across the entire production run
Reduced cost for package fulfillment
Improved logistics efficiency across the board
Lower transportation costs
Replacing plastic trays with inspired paperboard engineering –then "doing more with less paper" – is second nature at JohnsByrne. Leveraging our expertise in sustainable package design while reimagining embossing, die-cutting, environmentally friendly coatings, and other creative effects on paper, we can maintain that luxury look and feel while giving clients and consumers the sustainable packaging they demand.
Finishes + Sustainability: Lancôme
To visualize how working at these five paths to premium packaging excellence intersects can deliver stunning results, consider a recent project for Lancôme's L'Oréal brand.
For the 2022 holiday season, Lancôme wanted to feature a flower pattern design created in France on their holiday packaging consisting of rigid boxes and folding cartons, all fully recyclable in keeping with their commitment to sustainability.
We translated the pattern into multi-level embossing with micro etching and matte and gloss coatings to add dimension and fine detail. Gold, silver and rose gold foil was used for the exterior packaging as well as the inner paperboard trays. FSC paperboard and chipboard, along with the paperboard inner trays, made the entire package recyclable.
The JohnsByrne Difference
Only JohnsByrne combines deep in-house ingenuity/talent, all relevant technological/engineering capabilities and tenacious client service in one location for single-source accountability. Not to mention ISO 9000 quality in practice end-to-end.
That means an entire company relentlessly focused on providing innovative solutions and options and providing every client with the advantage of speed-to-market.
That includes the clear advantage of "institutional memory:" once discovered, a solution created for one client can be used for subsequent projects. It also allows our structural engineering and creative teams to offer genuine enhancements to clients' artwork/design ideas, including alternative solutions they hadn't even considered.
Combined with one of the industry's most advanced, technologically superior pressrooms, JohnsByrne's teamwork, talent, commitment and passion are the real power behind our ability to expand the envelope and reimagine package design with all five of these critical packaging considerations dynamically integrated.
To learn more, visit our innovation consult page to inquire how JohnsByrne can assist with your packaging project.
---
Related Posts
---