Keeping up with consumer behavior is never a static process, as cultures evolve. Packaging is a critical point in attracting consumer interest in a product, and at JohnsByrne, we have taken packaging forms to a new level.
Packaging Shape: The Psychology
Consumers want a positive experience in both primary and secondary packaging. Heavily-subscribed YouTube channels show influencers as they open a new product, discussing every aspect of the experience as they access a beauty product. Ease of access and an overall positive experience in opening a product is a primary factor in successful packaging forms. Easy-open and re-closeable packages in shapes that can be easily stored appeal to consumers across the board from food and beverage products to beauty and cosmetic products.
Masculine and Feminine Shapes – Does it Matter?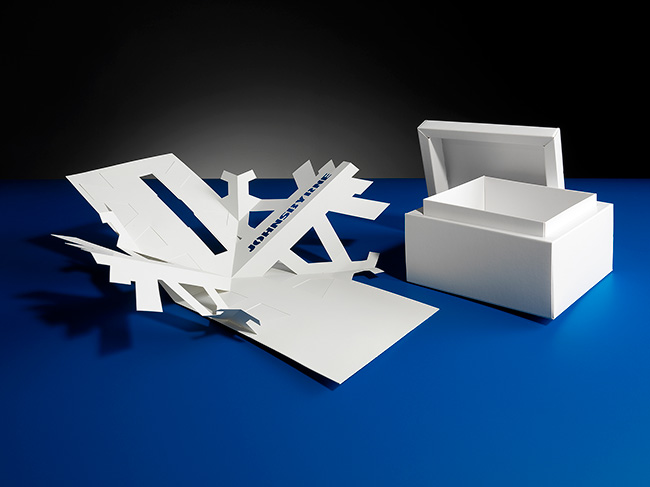 For men, more sturdy, angular packaging can present the concept of a masculine product, or more rounded shapes with a softer finish can be more appealing to female consumers. Considering all the aspects of your packaging, including substrate, color, finish, shape, and texture are critical points in the successful launch of new product that will appeal to a male or female market segment.
Along with shape, budget always comes into play. Our engineers have innovative methodologies to create unique shapes for folding cartons that fit the budget. Our award-winning team offers an extraordinary level of creativity and exceptional skills in developing unique packaging shapes to fit a budget. The first step is to discuss the market for your product and your vision. We can enter the process at any stage and create a packaging shape that catches the eye of consumers looking for a product that appeals.
Exclusivity or Value: Shape Communicates Quality of Product Within
Considerations in developing packaging for high-quality products must address consumer response to certain shapes and sizes. For example, a compact and detailed box presents a different appeal to consumers when compared to a standard large box packaging. A compact, detailed packaging gives off an air of exclusivity and luxury. This is not to say that large packaging is not high-quality and luxurious, but consumers tend to appreciate the detail that goes into compact packaging.
Along with shape, the finish and texture, paired with good branding can all signal to a consumer that they are purchasing something heads above the rest. On the other hand, larger packages communicate value to consumers who appreciate getting more out of the money they spend.
Innovation And Practicality Influences Buying Behavior
When you are working with our team at JohnsByrne, we leave nothing to chance. Our goal is to create an innovative package design, based upon our extensive knowledge of consumer buying behavior. In packaging shape, we are innovators, and recognize that while consumers will be drawn to an innovative shape, they will also be concerned with practicality in opening, closing, and storage.
Security Matters.
The millennial market segment may want tamper-proof or child-resistant packaging. These packaging designs must be crafted to meet all governmental regulations, while retaining adult ease of access. At JohnsByrne, we can help you create a packaging structure with child-resistant features that function as they should with the ability to customize sizes, printing techniques, and unique embellishments. Our creativity and expertise have no limits, and our engineers and designers can collaborate with your group to create an extraordinary packaging design that sends a signal to consumers at first glance.
Package Shape: A Critical Aspect in Marketing Your Product.
One of the most important aspects in marketing your product is the packaging in which it is presented. The right package structure can lead to it flying off the shelves, while a less appealing presentation will cause it to be passed over by consumers. Why not do it right, and take advantage of our best-in-class manufacturing solutions?
We have been involved in some of the world's most successful new product launches, and we invite you to meet with us to discuss your vision. You will find us to be invested in learning your story, your brand DNA, and your vision. Our processes are streamlined and centralized that we can accelerate your speed-to-market without sacrificing quality. You should expect unparalleled quality – that's what we deliver.
---
Related Posts
---