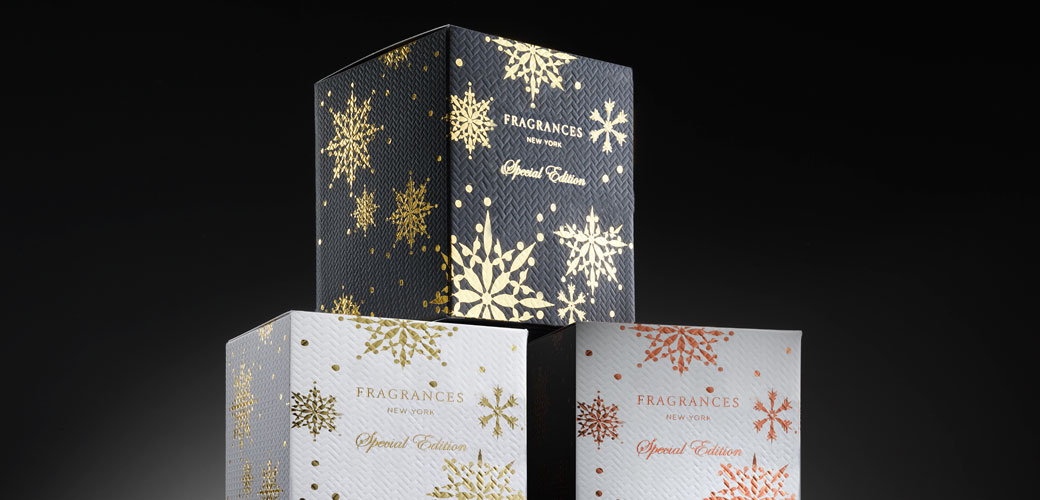 Well-designed and branded packaging can go a long way in creating a better and more memorable experience for your customers. Your product is the item being purchased by the consumer, but it's usually hidden away inside some sort of container. While the actual product may be visible, in most cases, it's the packaging that really makes the sale. When customers buy products online, they have a huge variety of choices, but the right presentation can make the difference between repeat business and the customer shopping elsewhere in the future.
With that in mind, let's take a look at some elements you may want to consider:
Building and Establishing Brand and Product Credibility
In addition, secondary packaging (in addition to the shipping container) can offer extra credibility to online sales. Using a secondary folding carton for the primary product (held in a bottle, jar, etc) can increase the perceived efficacy when compared to similar products that simply arrive in a corrugated cardboard shipping box. Secondary packaging also recreates a feeling similar to purchasing a product in a retail environment. Examining and handling the secondary box is a tactile experience that creates a brand promise. It also allows the buyer to examine the package and read the copy before opening it to access the product inside.
Box or Outer Container
Unlike physical retail stores, online sellers have less touch points to impress new customers with. It's important to utilize every touch point you have to create a branded experience that sets you apart from competitors, as well as one that creates a memorable experience for your customers.




The most significant element to consider is the main outer container your product will be shipped in. Conventionally, white and brown corrugated packaging options have been the go-to, as they are inexpensive, durable and get the job done. However, your shipping box is the greatest opportunity to begin creating that "wow" experience that will set you apart from your competition. You can do that by selecting a custom printed box with special finishes, printing effects and textures.
Tissue Paper
Wrapping your products in tissue paper adds an extra level of suspense and anticipation for the unboxing experience. A few options to consider here are using custom printed tissue paper or colored tissue paper.
Filler
In the past, filler mostly consisted of Styrofoam packing peanuts, foam inserts, air pillows or bubble wrap. Although popping bubble wrap is considered a long cherished pastime of nearly everyone, it's not visually appealing and doesn't do much to enhance the look of your brand. Other forms of packing filler to consider include colorful and environmentally friendly crinkle paper or excelsior.
Stickers
Stickers are versatile and fairly inexpensive. Plus they can be used in several ways. If you use tissue paper, a branded sticker can be used to seal the tissue paper together. It can also serve as a unique way to brand your box and an alternative to an expensive custom printed box. You can also include a sticker with the purchased product for your customer to stick on anything they want, resulting in additional marketing for your brand. You can upgrade your sticker using foils, embossing, debossing and many other effects.
Business Cards and Other Promotional Materials
Business cards are an ideal way to add small branded promotional pieces to your package. And they don't necessarily have to be created in the traditional sense. For example, you can include a card that gives the recipient a discount on their next order. Or why not include a few additional cards that they can give to their friends for some extra word-of-mouth marketing? The possibilities are endless and the price point is affordable for many companies.
Receipt
Including a receipt in your package is fairly standard practice, but there's a lot of room for improvement on how the receipt is presented to the customer in their package. Presenting a receipt on attractive, custom printed paper can go a long way in adding value. It may be challenging, but including a handwritten note to customers will provide that personal touch and remind your customers that there are real people behind the brand.
Gifts & Samples
A small gift can be an excellent way to surprise and delight your customers. Based on customer profiles, you may also want to consider including a sample that is likely to cross-sell the customer by introducing them to new products. Depending on your average order size and margins, adding whatever small gifts or samples you can will enhance the overall purchasing experience and have your customers sharing it with their friends.
If you're looking for custom packaging to create a great branded experience for your online customers, JohnsByrne has the solution. We are a company that operates in possibilities. When it comes to aesthetic features and add-ons for custom packaging, the options are limited only to your imagination. Contact us today to get started.
---
Related Posts
---