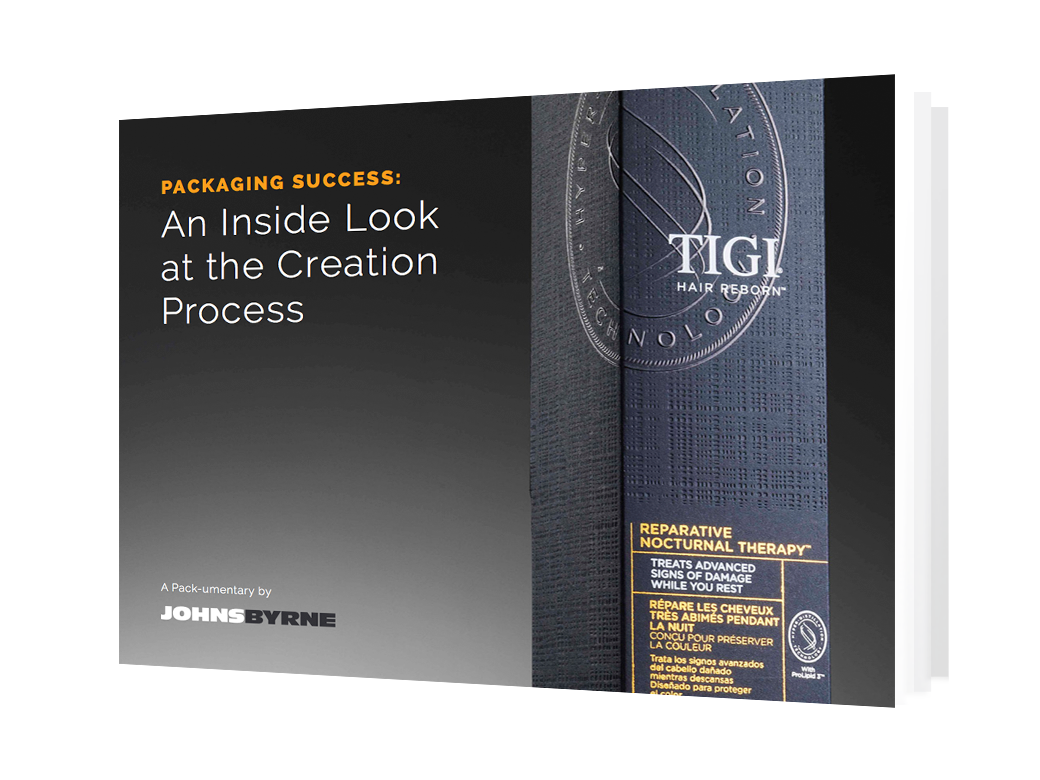 Packaging is one of the first things your customers notice about your product. Any industry wishing to remain competitive in today's marketplace must continually modify their packaging and presentation strategies to meet the changing needs and desires of consumers. To do this, companies must plan and design original, eye-catching packaging that aligns with the customer's experience.
Download our latest e-book, Packaging Success: An Inside Look at the Packaging Creation Process. In it, we'll take you through the entire packaging design process we conducted with our client, TIGI. An established hair product manufacturer, TIGI wanted to create an exciting and distinctive package for their brand new luxury hair care line, Hair Reborn.
Learn about process of working with TIGI –from the initial concept development and client goals, to experimenting with different finishes, stamping, foils, and protective coatings. We'll also explore challenges that surfaced along the way, and how we resolved those challenges, resulting in a gorgeous telescoping box that exceeded our client's expectations.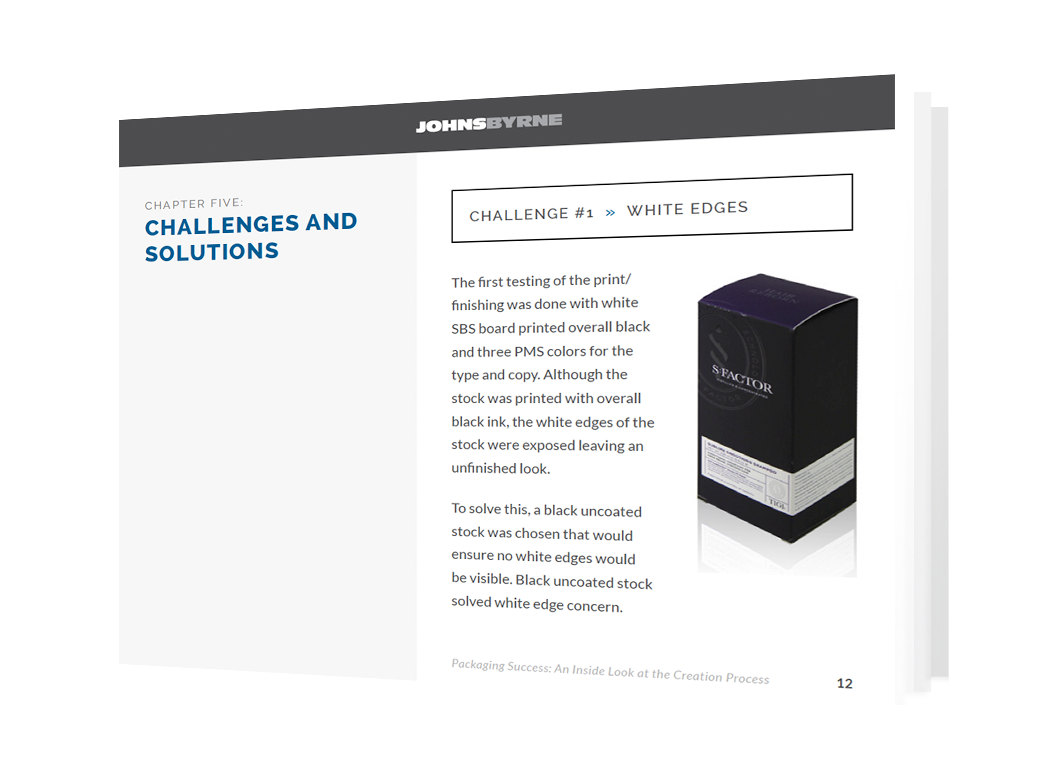 At JohnsByrne, we put our clients' needs above everything else to produce personalized packaging and printing solutions tailored to them. As you explore the contents of our e-book, you will learn every step of the dimensional print project we developed for TIGI London.
Join us as we outline our entire process –from start to finishes.
Get in-depth detail about the various stages of the packaging design process. Download our e-book today!
---
Related Posts
---