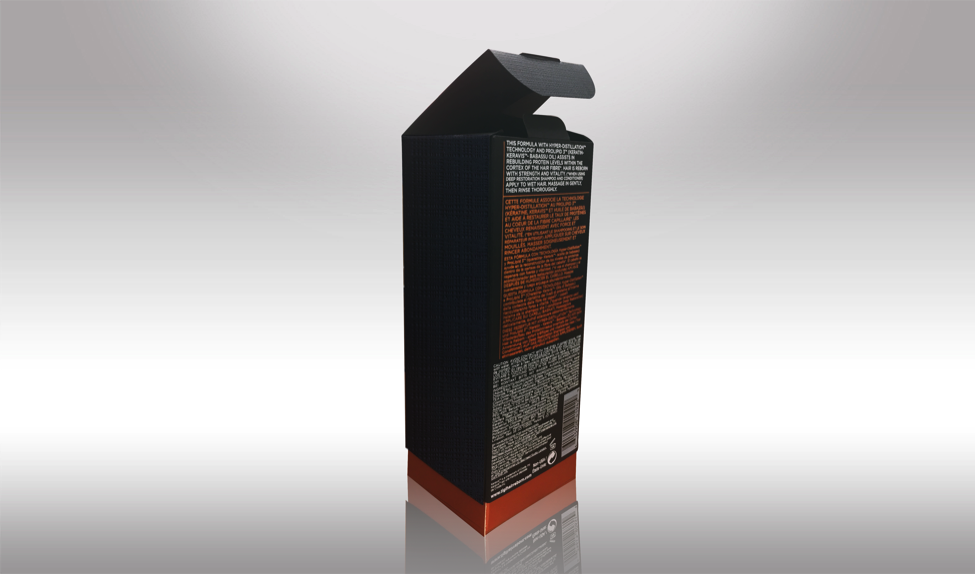 Even for experienced industry professionals, printing and packaging terminology can seem unclear at times. At JohnsByrne, our aspiration is to simplify that aspect of your business so you can concentrate on creating great products.
When it comes to structural design, many packaging designers don't realize just how many options are available to them. The possibilities are nearly endless. One way to create more striking and distinctive packaging is to experiment with various types of folding containers. But how do you know which type of box or carton will work best with your design or packaging idea? While we can work with you to decide the perfect print process for your product, the various box types can be slightly confusing if you're not familiar with the terminology. To get you started, we've rounded up some of the most widely used types of packaging cartons:



1-2-3 Bottom Snap Lock Carton
This style, originally named the Houghland after its inventor, is one of the most widely used containers today. Sometimes referred to as 1-2-3 closure, it is used almost exclusively as a bottom closure, generally in combination with a tuck top closure. This is a hand-erected and closed style. This style is commonly used as the bottom closure for shallow, tube style products. The variation known as Snap Lock Bottom offers additional security and is idea for heavier products.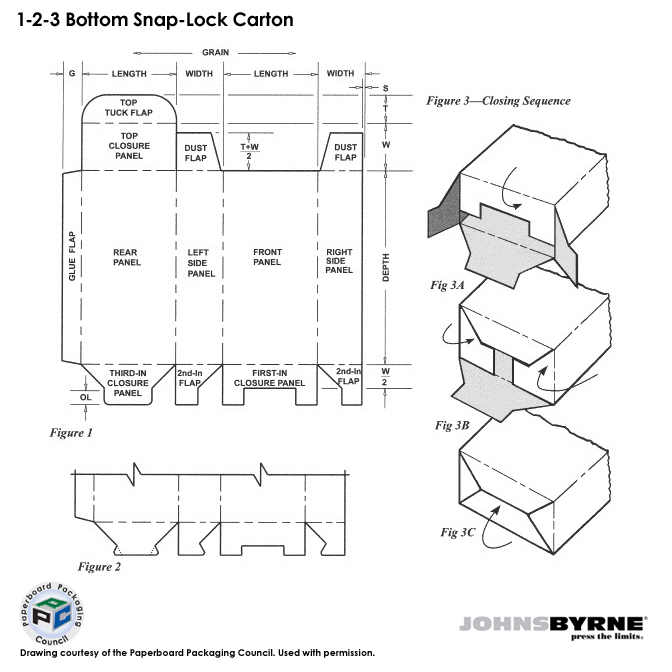 Six Corner Tray
Six corner trays are ideal for a variety of items, including various types of foods, electronics, and shoe boxes. The width of the lid is twice the size of the width of the bottom. Designed to be set up and loaded manually, the structure of four corner trays is automatically glued together and can be shipped flat. They are also ideal for applications where the product must be packed directly into a shipping tray.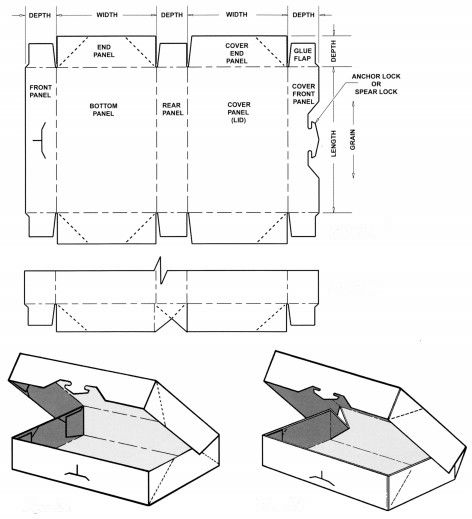 Six Corner Beers Tray
Also available in a four-corner style, this is a folding tray of paperboard with corners that are held together with glue or adhesive. The tray is folded flat during manufacturing for economical shipping and storage space. Each corner is scored diagonally, the sides of the tray to fold inward into a collapsed position.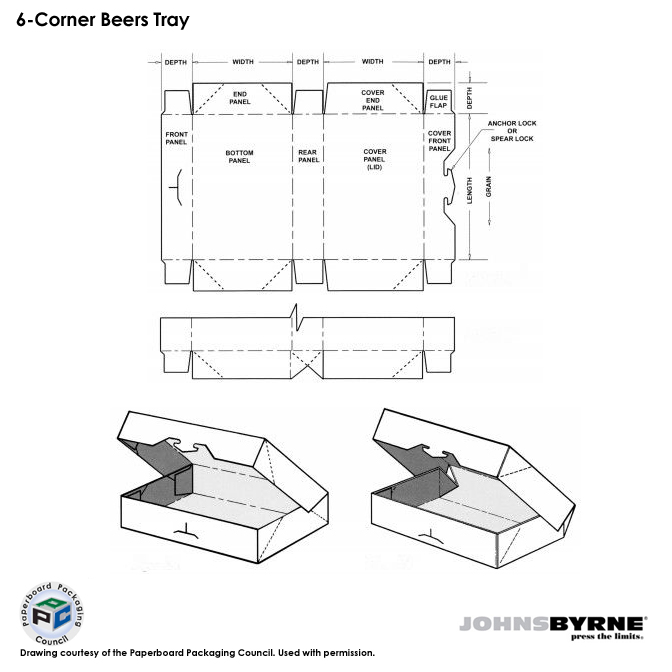 Airplane Style Straight Tuck Carton
This style features closure panels on both the top and bottom that swing from the rear to tuck in the front. The Airplane Straight Tuck differs from the standard straight tuck in that the top and bottom closure panels tuck from the rear to the front. This container can also be manufactured with friction fit or slit locks for a more secure closure.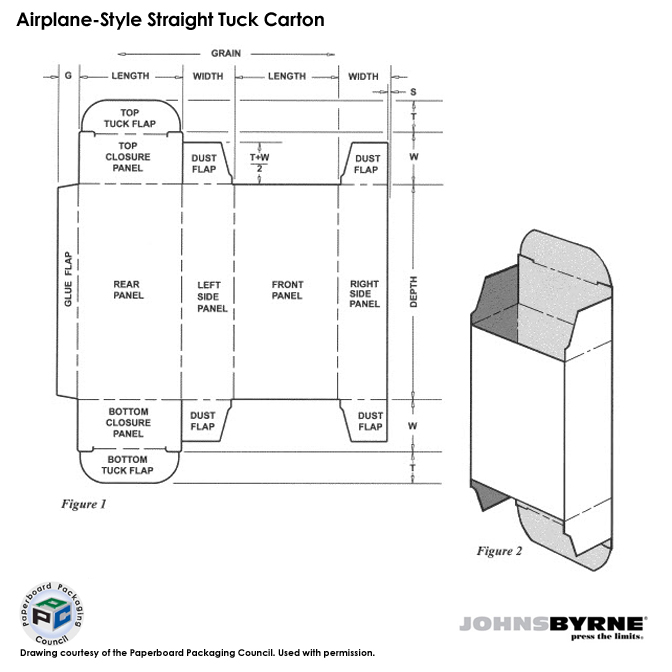 Airplane Tuck End Box
Sometimes referred to as SNT or Straight Notched Tuck, this container features tucks with either friction fit or shore locks for a more secure closure. Tucks can be on panel two or panel four depending on your presentation preference.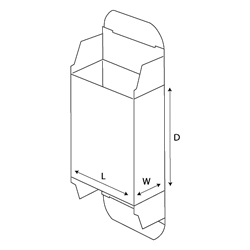 Four Corner Brightwood Tray
This style is shipped flat and unglued to the manufacturer, who then assembles and glues it in an automated process. An easy to use and assemble tray, the Four Corner Brightwood is ideal for rapid mass assembly.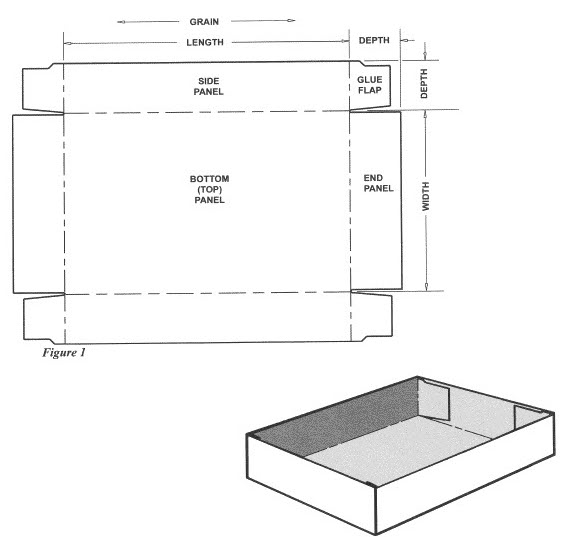 Tuck & Tongue
This style is usually assembled, filled and sealed manually. A sturdy design, the Tuck and Tongue carton is designed to withstand rough handling without opening. It includes a locking feature on top closure panel to provide reinforcement. From luxury retail packaging to simple custom boxes with logo, it is a commonly employed box style suitable for broad range of relatively light products.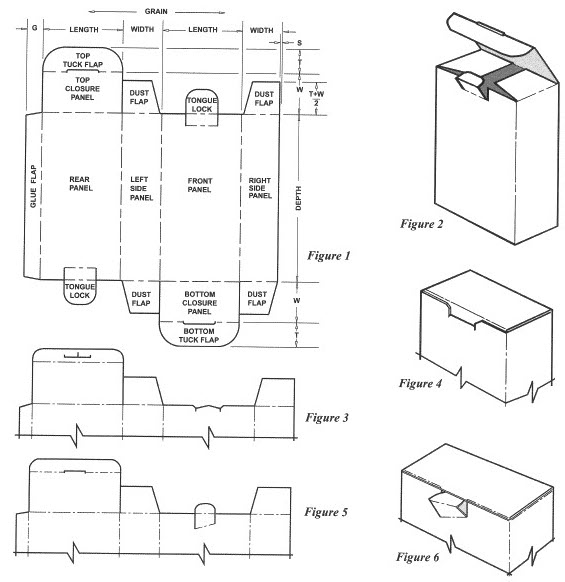 Tuck Top Auto Lock Bottom Box
This pre-glued folding carton has a bottom constructed from multiple folded flaps which are positioned to form a composite bottom panel when the carton is assembled. The extended top flap is tucked in and held in place by friction or locked in position. Tucks may have either friction fit or shore locks for a more secure closure. The glued bottom also allows the box to support heavier products.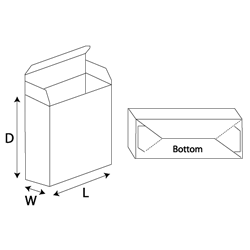 Tuck Top Snap Lock Bottom Box
This style is similar to the tuck top auto bottom, but without the pre-glued bottom. The custom tuck top snap lock bottom has four flaps that are folded and locked to form the bottom. While it is generally less expensive to manufacture, it may take longer to assemble.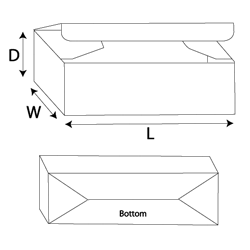 Bringing You Customized Print Solutions
JohnsByrne's customized print and packaging solutions are possible due to the extensive knowledge and experience of our team. From the outset we are able to collaborate and understand the final look you want to achieve and our experience and ingenuity is there to create the right solution with the right materials. Contact us today to learn more about our range custom boxes, cartons and other containers.

---
Related Posts
---