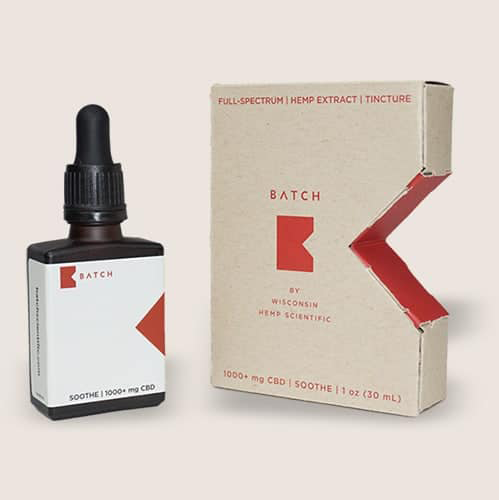 When a business is in a highly competitive market, it is imperative that their product stands out to consumers. An excellent packaging design is a great way to grab a consumer's attention. So, how do brands create packaging that is memorable and high quality? Creating a high-quality structural packaging design is very helpful in producing a successful product.
What is a Structural Packaging Design?
A structural packaging design is 3-dimensional packaging that uses innovation, functional minimalism, and industrial design to create a memorable and pleasant user experience. A structural packaging design should represent your brand and its values, help your product stand out on the shelves, enhance the value of your brand, and deliver a memorable unboxing experience for the customer. Creating a custom packaging design, rather than using a commoditized structural design can be extremely effective.
Straying from Commoditized Packaging
There are reasons we recommend straying from generic structures for your product's packaging. For one, with commoditized packaging, consumers are more likely to infer that your product is lesser quality. This is partly because when brands use a commoditized design or structure, such as a carton that is not custom fit to your product, the product can arrive damaged and ultimately diminish the brand quality.
Commoditized packaging also lacks a sense of brand identity. Specialty structural packages are created to custom-fit your product, and your product's life cycle. Does your product live on a retail shelf? Or is your product delivered directly to the consumer? When products are packaged in a custom-made folding carton or other paperboard package, the tailor-made configurations of that package are meant to enhance the brand identity and the longevity of your product.
Benefits of Structural Packaging Designs
Creating a structural packaging design may take more thought during the design process, but it can yield many benefits for your brand when done correctly.
Structural Packaging Designs Convey Your Brand's Story
A structured packaging design can be used to convey your brand's story and values in an eye-catching way. For example, a cannabis company may want to use a unique shape for their structured packaging design in order to create a fun, unconventional, and recreational look. For example, the locally-sourced cannabis brand, Wisconsin Hemp Scientific, created a secondary packaging design shaped into the letter "B" to represent their BATCH brand logo. The brand's goal was to stray from common shapes and change the image in the consumer's head about what a CBD Tincture looks like.
Structural Packaging Designs Stand Out Amongst Competitors
Structural packaging designs can also help your brand stand out next to competitors. If your competitors tend to use more common packaging, a structured design will stand out to consumers on shelves. Additionally, creating a uniquely-shaped packaging structure will also catch consumers' eyes. Using a customized, structured carton is an appealing and distinctive look.
Structural Designs Celebrate Promotional Products
Unique structured packaging can be used to highlight special occasions like Christmas and Mother's Day. Interesting structures for advent calendars can help consumers connect with your product and leave a lasting unboxing experience for your consumer.
Get Started on Your Next Structural Packaging Design with JohnsByrne
Have a project in mind? Contact JohnsByrne to get started on creating a memorable structural packaging design. With decades of experience and the latest technology, our packaging experts can help bring your vision to life.
---
Related Posts
---