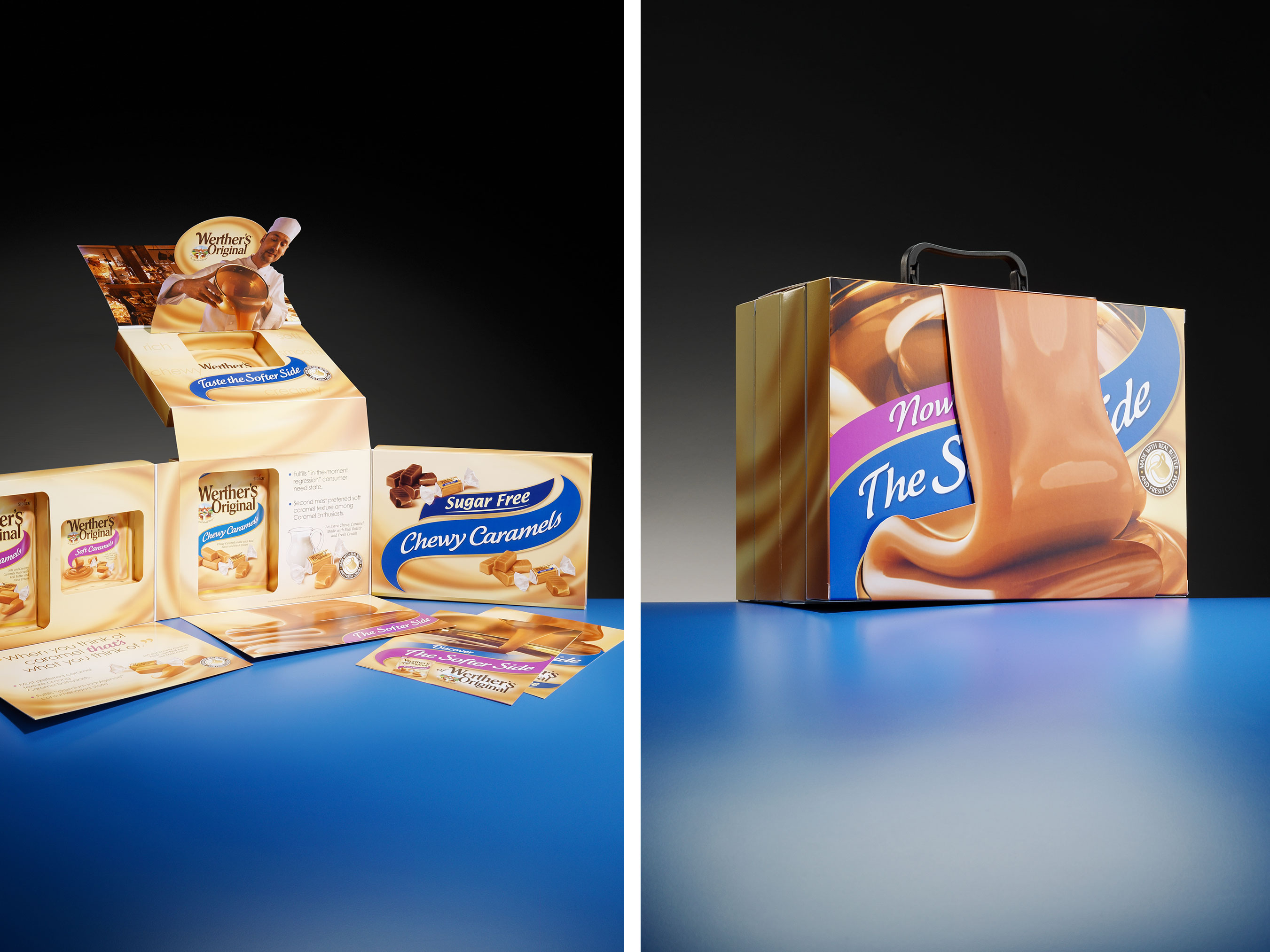 "Don't judge a book by its cover." We've all heard this idiom before. While this may be true for a book, it's definitely not the case when it comes to sales launch kits. Potential clients will judge your kit by its cover.
A well-designed sales launch kit excites sales teams, retailers and potential clients. It instantly engages them with your product, reinforces your brand, and drives the launch and sales. A sales kit with a "wow" factor is your sales team's best selling tool. Whether it's used to promote a new product or a host of products, a sales kit plays a crucial role in presentations, shows, meetings, events or right at retail display.
So how do you ensure you have all the ingredients of an effective sales kit? Creating the "wow" factor is an art that few can achieve. At JohnsByrne, we've helped many companies develop exciting sales kits that give that "wow" effect, drive business and create strong brand recognition.





Here's a bit of the "art" that goes into developing a custom sales kits that wow.
Think of the User Experience
An important aspect of a successful sales kit is understanding how the end user will interact with the kit itself. Think about how the end user will open your kit and how they will move from one element to another. Having a clear understanding of the flow and experience of the user is crucial to creating a kit that creates an engaging and positive experience for the user.
Thinking About the Contents
Traditionally, sales kits include a variety of components including, but not limited to the product, brochures, sales sheets and media (DVDs). Ensuring that these components are seamlessly incorporated into one integral design and tells a story is key to developing a sales kit that will drive engagement with each and every component.
Create a Great Impression
First impressions are important, especially when it comes to sales. High-quality sales kits are fundamental to creating that positive brand image. By utilizing unique coatings, structure and custom stocks, a sales kit can become a brand's best foot forward. After all, you are trying to excite your sales team and woo new or existing distribution partners/retailers into selling your new product. Making sure your kits image is polished and of utmost quality will make the difference between losing or winning a client. Imagination with attention to details wins big!
Design with Elements of Surprise in Mind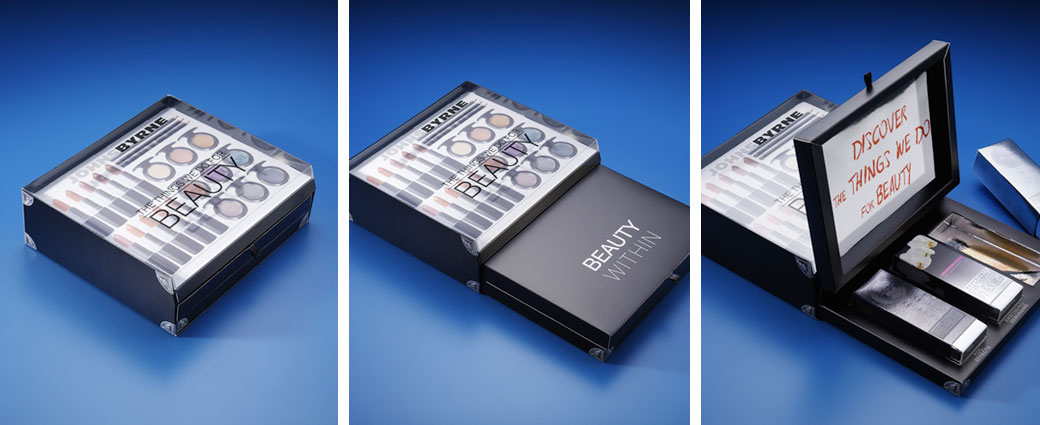 Just like a new car might be packed with features, so should your custom sales kit. Adding elements of surprise such as slide-outs, slots, die cuts or pockets increase interaction with your sales kit. This also typically means that your kit won't go into the trash. Instead, it may be passed around for its beauty alone.
Make it Yours (Really)
Long gone are stock, template options for sales kits. With recent innovations in print and packaging technology, the options for custom sale kits are practically endless. Strengthen your brand recognition with a custom design that is uniquely you. Whether you want to showcase an edgy side a luxurious quality of your brand, a custom designed sales or launch kit can do just that.
Your Custom Sales Kit: Bringing it All Together
Developing a sales kit design that has a winning combination of brand personality, marketing message and surprise elements is an art that requires innovation in both print and design. Utilizing a signature structural design coupled with premium techniques such as coatings, varnishes, finishes and more, you can turn an ordinary sales kit into one that successfully engages the end user and guides them through a unique one-of-a-kind experience that will make your promoted product and brand memorable. From the latest print technologies to the widest array of print finishes, coatings and effects, JohnsByrne can help your brand conceptualize a custom sales launch kit that will effectively reinforce your brand story and drive sales.
---
Related Posts
---