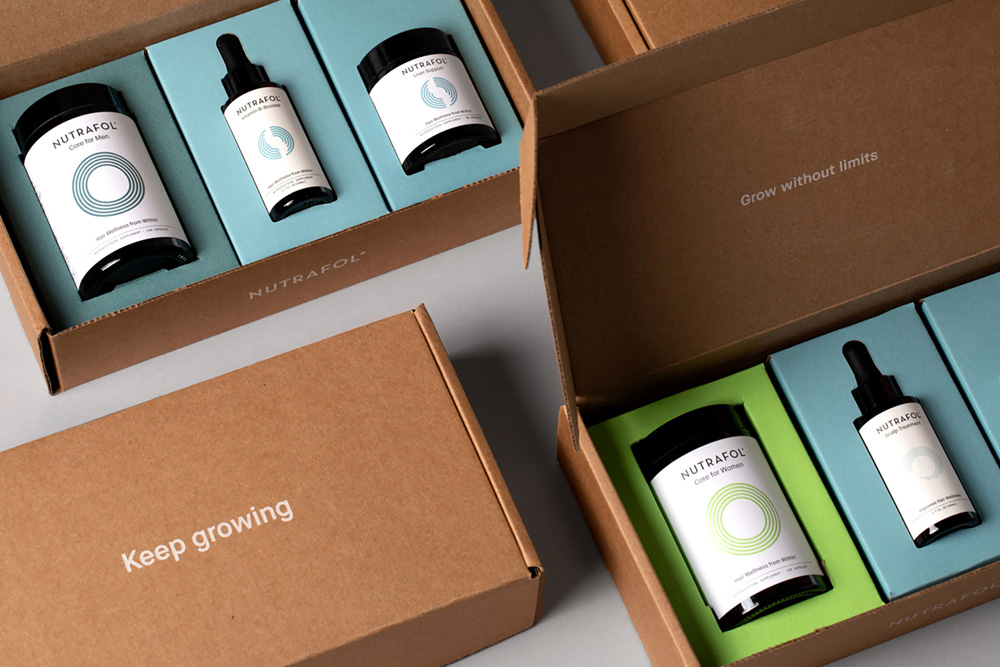 Photo Credits: Aruliden
Packaging is both an art and a science. There has never been a more important time for packaging than today with the mix of uses and environments where products are sold and bought. Social media platforms, such as Instagram, Facebook, and TikTok, have opened up avenues for brands large and small to sell directly to consumers, challenging traditional retail environments. The direct-to-consumer ecommerce model allows brands unlimited customer reach and control over branding, opposed to the business-to-consumer ecommerce model where brands don't control the delivery or customer communication. Designing successful packaging for direct-to-consumer ecommerce is challenging as packaging must be optimized to secure the product, make a good impression, and be environmentally friendly. So how do you design a package that checks all the boxes?
Preserving Product Integrity with Sustainable Packaging
With ecommerce, packages go through additional distribution touchpoints compared to traditional retail packaging. Because ecommerce products will be handled more frequently, the packaging will need to endure a longer distribution process, calling for damage prevention. If your product arrives damaged, a consumer's perception of your brand will most likely be negatively impacted. Therefore, preserving product integrity requires extra precautions in order to protect not only the product, but to protect your brand image as well.
Choose Materials & Structure Wisely
To make your packaging more durable, brands can use heavier paperboards to create sturdy set boxes or use structural packaging designs that are best suited for shipping. However, while you want your packaging to be durable, you need to avoid crossing the fine line between durability and excessive packaging.
Don't Overlook Sustainability
Sustainability is an important factor that many consumers consider – especially when it comes to ecommerce. Excessive packaging or non-sustainable materials may lead consumers to think negatively about your brand's carbon footprint. This may prevent them from purchasing in the future or even cause them to purchase from a competitor from that point forward.
Conveying an Accurate Brand Message with an Exciting Unboxing Experience
With direct to consumer packaging, a brand does not have the luxury of making a first impression on a store's shelf prior to a purchase. Therefore, it is extremely important in creating a great first impression that meets customer expectations. Expectations in ecommerce are elevated due to the larger, complex, and different competitive pool, so your brand's first impression needs to be powerful and memorable. How do brands achieve this? An exciting unboxing experience is an effective solution to this.
Be Consistent with Your Brand Messaging
One part of creating a powerful unboxing experience is staying consistent with your brand messaging. Creating a package and unboxing experience that is a good representation of your brand's ethos is more than colors or messaging printed on the outside of the box. Your brand messaging must be represented in every step of the unboxing process. This includes the type of packaging materials, the structural design, and similar aspects. For example, a green skincare brand may create packaging that is made from post-consumer paperboard, arrives in a simple shape to convey their eco-friendly and organic brand characteristics.
Impress with Imagery & Color
The moment your customer looks at your packaging, they should be engaged in some way.  Businesses can do this with imagery and colors that are aligned with their brand. Some examples include:
Using a flood coat of your brand's colors. This is a great way to key the customer in what product or brand they just received, which will excite them to open it
Targeted brand messaging printed on the outside or inside of the packaging
Personalized printed material, such as a thank you card or a well-branded product guide
Not only are colors and imagery engaging and eye-catching, but both help create brand consistency and build brand trustworthiness. Since consumers are not able to interact with a product beforehand, they may feel apprehension purchasing a new product. Consistent branding can provide reassurance and alleviate this uneasiness, resulting in a positive impression from the customer.
Designing with Intuition in Mind
The full customer experience does not stop until the consumer has tried your product. This means that brands have multiple stages of brand engagement to consider – and it certainly does not stop when a customer purchases your product. The direct-to-consumer methodology elongates the consumer buying experience, from screen-viewing, to unboxing the product upon arrival.
A package that is presented neatly, cleanly, and has the product securely in place will let the consumer know that your brand places value on creating a high-quality product. Therefore, the customer will be able to trust that you can provide a great product and will be more likely to purchase in the future.
An unboxing experience that does not require a struggle will create a pleasant first interaction for the customer. If the packaging is difficult to open or seemingly poorly put together, it can make the customer feel frustrated and have them feel that the brand did not keep the end-user in mind. To create a neatly presented package that has an intuitive unboxing design, brands can use:
Modular inserts
Paper trays
A structured box with folds that easily open
Create Brand Loyalty through Ecommerce
Most consumers will hesitate when purchasing from an unknown brand for the first time. This is largely because it is hard to create an accurate assessment of a product's quality based on what you see online. With ecommerce packaging, brands need to work harder to keep customers engaged with their products and must think of unique ways to do so in order to gain loyal customers as well as new ones. A couple strategies brands can use to keep consumers engaged includes:
Make Your Package Unboxing-Video Worthy: Create strong and consistent branding that focuses largely on influencer unboxing videos and word of mouth.
Include Free Product Sampling: Including a free sample of a different product with a purchase is a great way for customers to get a tangible idea of the brand's quality and extensive product lines.
Generate Social Media Interaction with Promotions: If you are a new brand, generating word of mouth is key. Print your social media handles and a unique hashtag on your packaging, encouraging your consumers to share their unboxing experience in exchange for a promotional offer.
Start Your Next Direct to Consumer Packaging Project
Ready to get started on your next ecommerce packaging project? It is important to keep in mind that a well-rounded and effective direct to consumer packaging design is one that is a strong brand ambassador, offers a memorable unboxing experience, protects the product, and keeps consumers engaged. Learn how JohnsByrne can help you achieve this and bring your next design to life by scheduling us for a consultation.
---
Related Posts
---