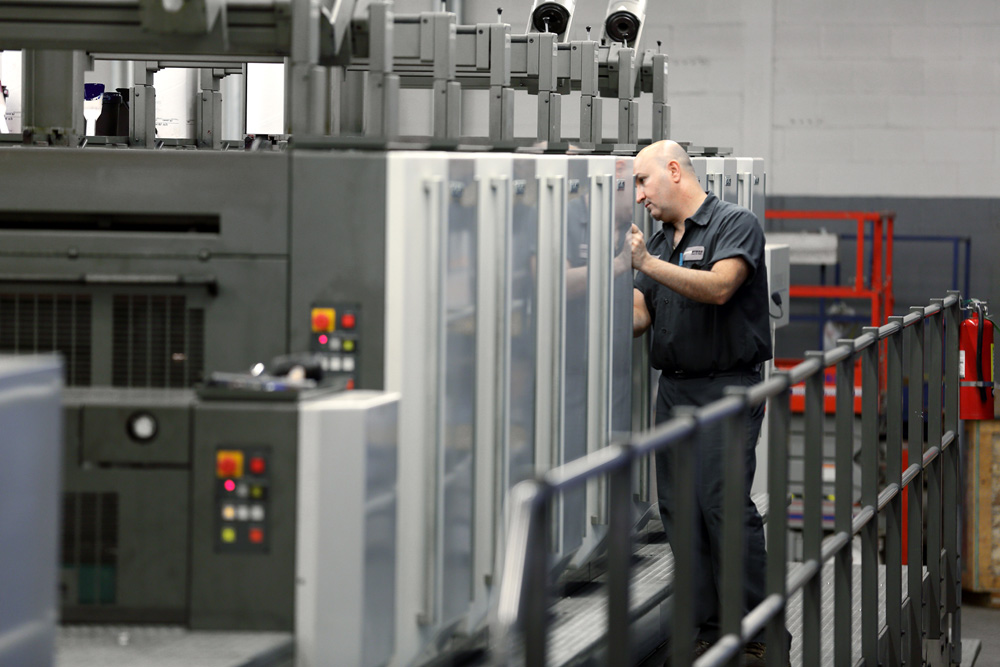 When looking for a packaging supplier brands should consider several factors – whether the supplier is certified being one of them. ISO 9001 is a quality management system certification created by the International Organization for Standardization. These standards are specifications for products, services and systems that are used to guarantee quality, safety and efficiency. In order to guarantee these elements, ISO 9001 Quality Management System Standard puts a large focus on consistency, improved customer satisfaction, continuous improvement and driving excellent results. Since packaging plays an important role in the branding of a company and protection of the product, an ISO 9001 certified packaging supplier (specifically one that is ISO 9001:2015 certified) is crucial to your brand's success and public perception.
ISO 9001:2015 Certification Requirements
ISO 9001-2015 is the most recent requirement for the ISO 9001 standard. This standard shows that a business operates a fully integrated quality management system, can consistently provide high-quality services, and exceeds in the eight quality management principles below in order to perform optimally:
Customer Focus
Mutually Beneficial Supplier Relationship
Factual Approach to Decision Making
Continual Improvement
Leadership
Involvement of People
Process Approach
System Approach to Management
To become ISO 9001:2015 certified, suppliers must:
Provide various records that show its internal processes, procedures, and standards. This includes production/service provision change control records, records of design and development controls, and other documentation.
Have a certification body audit the performance of your organization against the ISO 9001 requirements.
Become re-certified every three years and surveillance audits annually by the Registrar.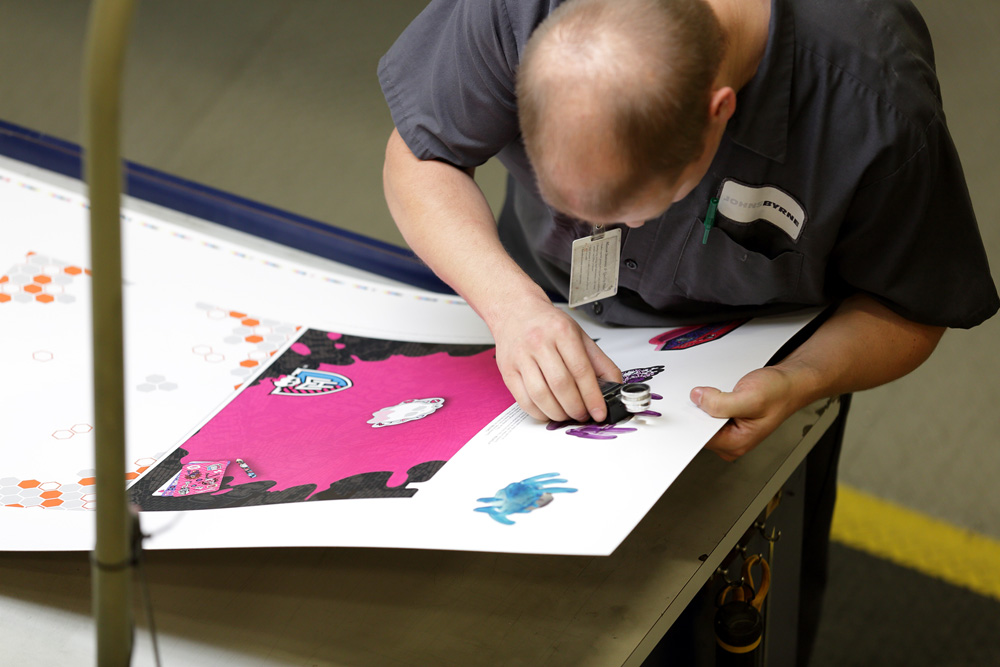 Benefits of an ISO 9001 Certified Supplier
Using an ISO 9001:2015 certified supplier can provide your brand with many great benefits.  You can be better assured to receive the highest quality packaging design, on time, every time for a fair price.
Quality Accountability
When using an ISO 9001 certified supplier, the quality management system is continuously regulated and requires strict adherence to high standards.
For one, ISO 9001:2015 certified suppliers have processes and workflows in place to provide an overall "roadmap" of how a company will meet these requirements. Most ISO 9001 certified companies offer a Quality Manual to explain, in detail, how the company has implemented these ISO 9001 procedures.
By offering such specific written instructions there are almost no allowances for manufacturing the product in a different way that could alter the quality of the finished result. Since ISO 9001 certified suppliers are regularly audited, your supplier will be held accountable on consistent compliance to these processes, procedures, and written instructions.
With these measures in place, brands who go through ISO 9001 certified suppliers can always expect high-quality, reliable, and robust packaging. What's more, this quality is not only domestically limited. ISO 9001 certifications are international, ensuring the ISO standard of quality is the same around the entire globe.
Improved Customer Satisfaction
When you work with an ISO 9001 certified supplier, your brand can expect to have a relationship with the supplier that is based on customer satisfaction and product consistency. These two elements result in a high-quality finished packaging design that customers will be happy with, which leaves a positive impact on your brand. Using a supplier that isn't ISO 9001 certified, on the other hand, can leave the quality of the supplier-brand relationship uncertain. Without a quality management system in place, there is no guarantee that your supplier will work closely with you in such a way that ensures a consistent high-quality product. This can hurt your brand because if your customer receives a poorly constructed package that leaves the product damaged or looks poorly manufactured, a customer will have a negative experience.
Continuous Improvement
An ISO 9001:2015 certification puts internal procedures in place that result in continuous improvement. An ISO 9001 certified company is audited yearly by an ISO 9001 Registrar. ISO 9001 certified companies are also held accountable to the ISO 9001 standard by their annual internal auditing requirement. As technology and processes evolve, the yearly audit standards will evolve and improve, and the audited company is driven to excel their own processes and procedures to drive continuous improvement and comply with the ISO 9001 Quality Management System Standard.
Guaranteed Standard of Excellence and Consistency
Using an ISO 9001 certified supplier can also give your company peace of mind. Not all suppliers are created equal and there are some suppliers that can provide you with subpar packaging. However, due to the stringent requirements and the need to renew the certification every 3 years, there is insurance that the processes and ISO 9001 certified supplier uses will result in the high-quality product you intended. Furthermore, an ISO 9001 certification requires certain procedures implemented in order to achieve quality manufacturing processes that will guarantee consistency between the design idea and the final product. This includes product color consistency, structural design, converting of the packaging material, and quality consistency.
Learn More About the Benefits of an ISO 9001:2015 Certified Supplier
At JohnsByrne, our ISO 9001:2015 quality management system (QMS) is driven by a culture of continuous improvement strongly supported by our Executive Team and our ISO 9001 certification. To learn more about this certification or for information on how our certification can benefit your company, don't hesitate to contact our packaging experts.
---
Related Posts
---