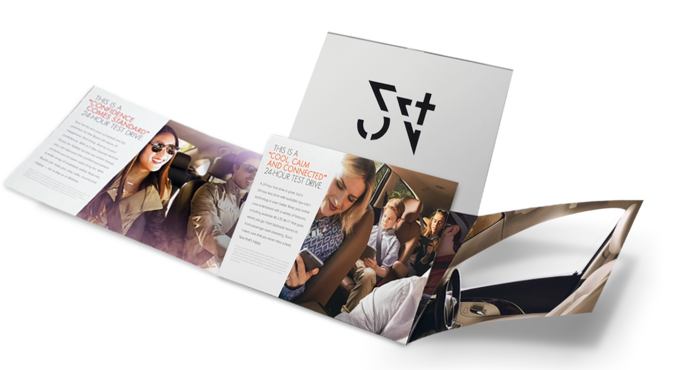 Consumers are continually bombarded by advertising messages, and to be effective, a mailing piece must be above and beyond in quality, design, and appeal. Mailers play an integral role in the automotive industry, but the typical low-quality mailers with subpar graphics and dull colors will be immediately tossed out by consumers in the stack of junk mail arriving every day. For a mailer to elicit positive consumer response in brand messaging in the automotive industry, it must be distinctive, unique, tactile, and inspire engagement. At JohnsByrne, our innovative team produces customized, exceptionally appealing, quality collateral specifically for the automotive industry.
Using Color to Set You Apart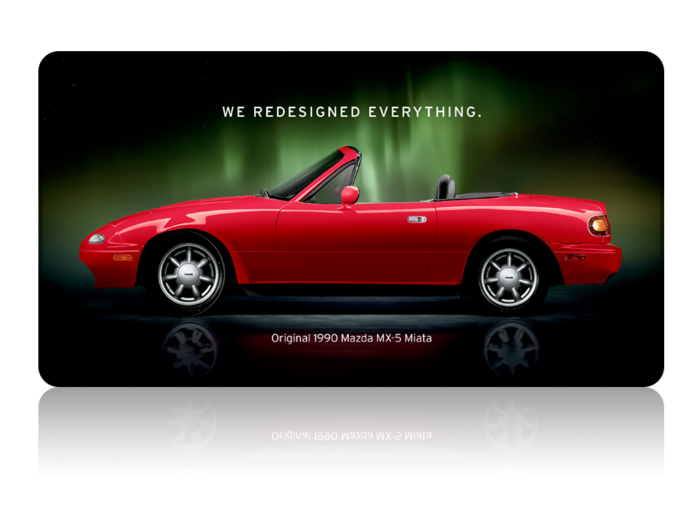 The above is a direct mail piece that used a lenticular effect that shifted between an image of the older model and the new model being launched.
For a piece of mailed collateral to attract a consumer's attention, color plays a primary role in consumer response. Even before a person is consciously aware of attraction, their eyes are drawn to a stunning mailer – eliciting a positive first impression of your dealership or brand.
A state-of-the-art ink lab, like the one that operates 24/7 at JohnsByrne, and advanced printing techniques put direct mail heads above the rest. Precision work with color management across a wide variety of substrates and printing presses is key to a polished and consistent look. Exciting, tactile, and interactive – your mailer will impress and inspire.
Textures and Finishing Effects That Dazzle
Selling cars is a multisensory experience, and an effective mailer can give the consumer a taste of this experience. Glossy finishes and textured effects are not only visually and tactilely appealing; they signal quality and effort. A low-quality mailer leaves the consumer with the impression that a brand is below standard, while a mailer that is unique in quality and design communicates an innovative and impactful presentation, driving a positive response.
Entice and Engage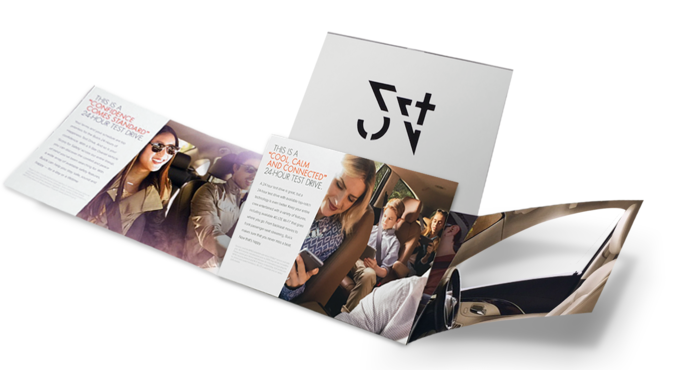 Great focus should be placed on creating collateral that propels consumer action; every piece should be customized for maximum impact. Effective direct mail campaigns provide an opportunity for the consumer to engage and interact, establishing a positive response to your brand – even before picking up and reading your piece and discovering more.
Dimensional effects such as raised lettering and textured finishes add depth, naturally encouraging tactile interaction. Holographic or foil effects that change in appearance when viewed from different angles encourage a consumer to pick up and interact with the piece. Fold-out and other moveable elements spark curiosity and provide more opportunity for engagement.
Pressing the Limits of Direct Mail Printing
If you are looking for a fresh approach to a direct mail campaign, we are at the leading edge in modern design and presentation. At JohnsByrne, we redefine the limits of what is possible. Our dedicated team is organized around a culture of saying "yes" and creative problem solving. We bring our clients' ideas to life through close collaboration and innovative design. Our presses operate 24 hours a day, 7 days a week, to bring the never-done-before directly to the doorstep of the consumer. To initiate the process of developing an automotive mailer that inspires consumers, contact us to arrange a consultation today.


---
Related Posts
---